National
Canadian wildfires spread dirty smoke into US, fouling air quality
Blanketed in smoke brought by wildfires in Quebec and northern Ontario, much of the East Coast from New England to the Carolinas faced air quality advisories Wednesday.
Under ethics scrutiny, Justice Thomas delays financial disclosure
Accused of violating ethics guidelines by hiding luxury vacations and real estate transactions paid for a billionaire benefactor, Justice Clarence Thomas on Wednesday delayed the release of his highly anticipated financial disclosure report for 2022.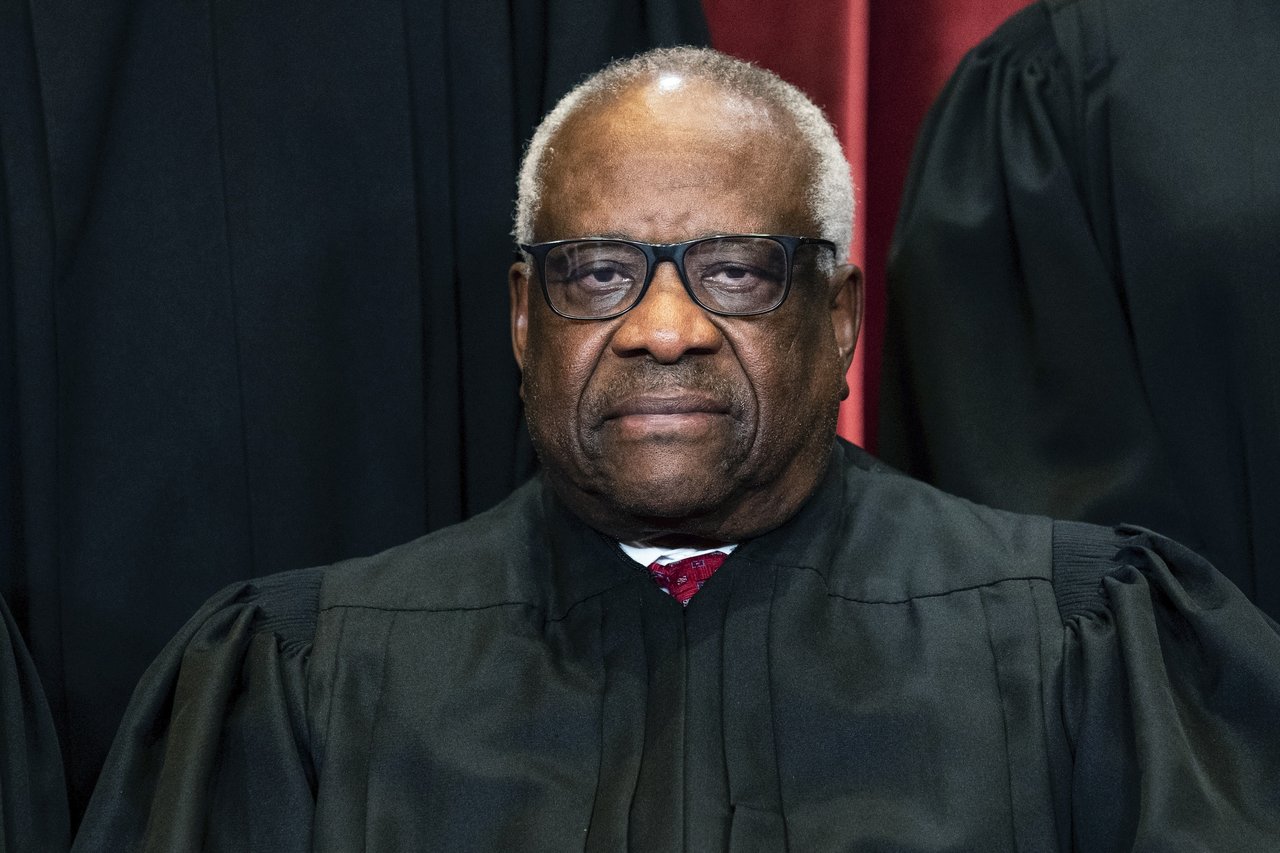 Click here to listen to the latest episode of Courthouse News' podcast Sidebar, tackling the stories you need to know from the legal world.
Mike Pence throws his hat in ring for presidential race
Former Vice President Mike Pence formally announced his candidacy for the Republican nomination for president at an event in Iowa on Wednesday.
Regional
Fifth Circuit hears case of man arrested for posting joke on Facebook
Waylon Bailey was arrested at gunpoint by a Louisiana SWAT team after making light of the Covid-19 pandemic. The charge was dismissed, but so too was Bailey's subsequent lawsuit for constitutional violations. His appeal went before the Fifth Circuit on Wednesday.
US sues Southern California Edison for negligence in 2017 Creek Fire
The United States brought a federal complaint against Southern California Edison on Wednesday, seeking more than $40 million in damages from the 2017 Creek Fire that ravaged the Angeles National Forest in Los Angeles County.
International
Decades-old tensions drive escalating conflict in northern Kosovo
As the young Balkan nation continues to push for political recognition as an independent European state, violent protests show the EU and U.S.-mediated relationship between Kosovo and Serbia remains unstable.
The logo he deserves: DC Comics prevails in Batman trademark fight
An Italian company did not get away with contesting the copyright of the Caped Crusader on Wednesday, as the EU's second-highest court rejected a claim the logo was too generic.
EU court backs sanctions on Belarusian oligarch
EU judges upheld sanctions Wednesday against a Belarusian oligarch and ally of Belarusian President Alexander Lukashenko.
Read the Top 8
Sign up for the Top 8, a roundup of the day's top stories delivered directly to your inbox Monday through Friday.