PRISTINA, Kosovo (CN) — The New Bridge in Mitrovica, an hour northwest of Kosovo's capital city Pristina, effectively separates the Kosovar Albanian side from the Serbian side. Pedestrians navigate around armored vehicles blocking the bridge and past town hall, where troops guard the entrance, as if it was the most natural thing in the world.
But the mood is tenser than usual now, and locals are on high alert.
"We have problems with the northern municipalities, and it was never as bad as now. The protests are abusive and violent," said Syarta Istrefi, a teacher from the secondary school institution Kosovo Leadership Academy, in an interview.
She explained how the most recent conflict escalated when Albanian mayors took office in four predominantly Serbian towns – Potok, Zubin, Zvecan and Leposavic. It happened after Serbian citizens effectively boycotted local elections – the turnout was a mere 3.5% – to protest against Kosovo's control over the territory.
"I don't feel scared. But we are concerned and don't want to repeat history again," said Istrefi.
Her colleague, Flamur Enver, added that it would be near impossible for the Serbian army to cross into Kosovo, since soldiers would have to fight both NATO and Kosovo's own armed forces.
Last week, protesters in northern Kosovo used tear gas and set cars on fire, while 30 NATO peacekeepers were injured during the clashes, causing U.S. and European diplomatic alarm bells to ring. NATO quickly deployed 700 additional troops to Kosovo, while EU foreign policy chief Josep Borrell asked both Kosovo and Serbia to take urgent measures to de-escalate tensions.  
Serbian militant nationalists were largely accused of most street violence. But Kosovo's Prime Minister Albin Kurti was asked by Germany and France to hold new elections and secure Serbian representation in the mayors' offices.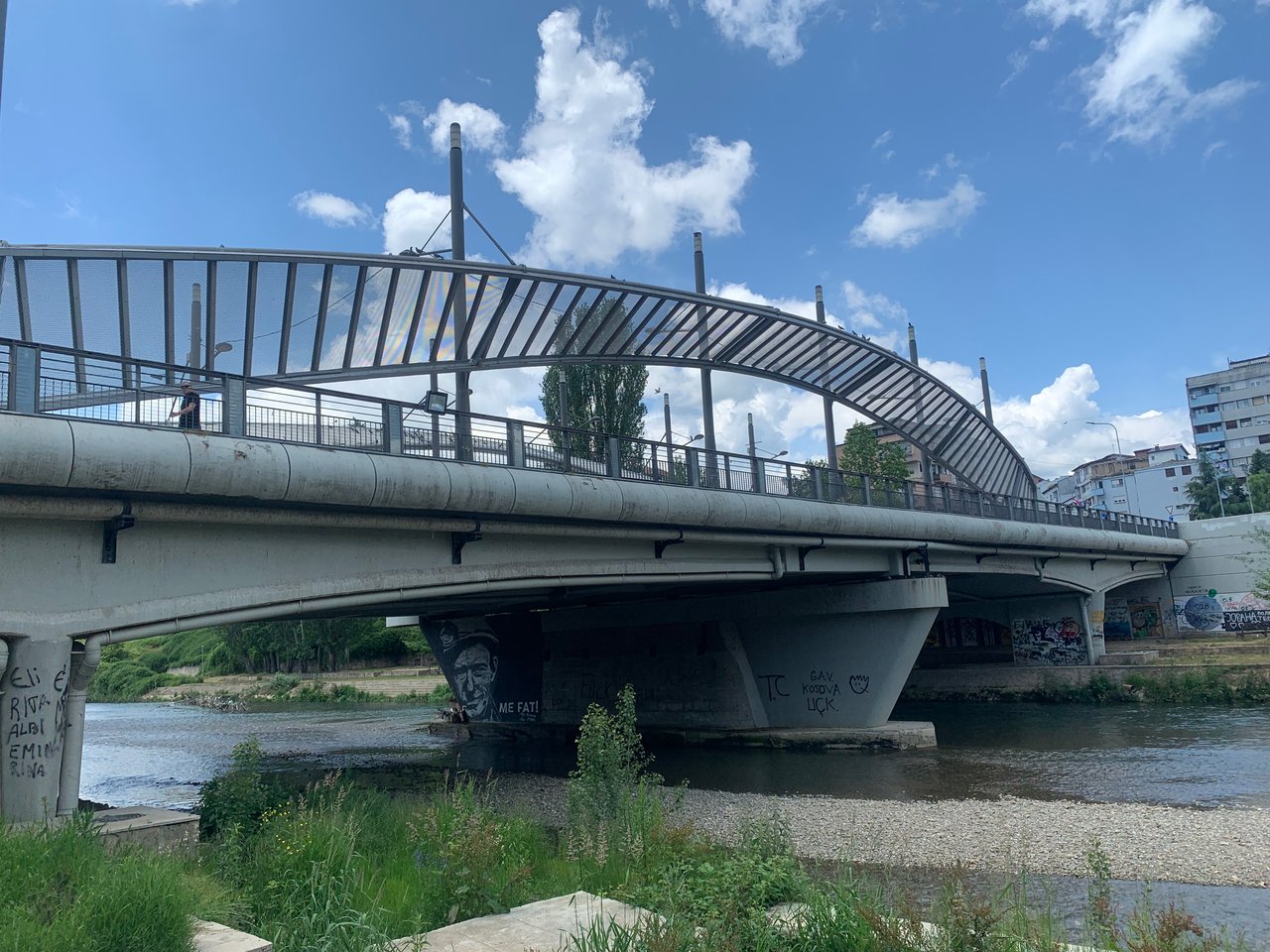 Following the international community's warning to Kurti that it was a mistake to use force to install the Albanian mayors, the U.S. ambassador in Kosovo, Jeff Hovenier, said in a press conference last week that if Pristina did not call back its police forces, the U.S. would cease all efforts to assist Kosovo in gaining recognition from other countries and integrating into international organizations.
The relationship between Serbia and Kosovo has been problematic for decades. With European and American support, Kosovo officially declared its independence from Serbia in 2008, after it had previously received NATO's backing to break free as a protected Muslim-dominated state in the late 1990s.
While Belgrade and Pristina have signed several agreements to stabilize the region, the risk of a "broken republic" – a self-ruling Serbian minority state within Kosovo – is high at the moment, according to the International Crisis Group. In a report released last month, the think tank encouraged the European Union to facilitate mutual peace commitments.
One of the main problems is that Serbia has never considered either Kosovo's secession or NATO's interference in the Kosovo War legitimate. According to Balkans expert Tea Sindbæk from Copenhagen University, it is not surprising that Serbian minority groups feel frustration towards the Kosovar government.
"Many Serbs still believe that Kosovo was taken unrightfully from them. And they do not buy into the West's interpretation of the war in 1999. In their collective memory, the Serbian government was merely trying to fight a Muslim terrorist organization back then, and NATO interfered illegally," she said.
Sindbæk said several European countries still question Kosovo's status as an independent state in part because their own governments fear similar internal cases of separation. An example is Spain, where the northern region of Catalonia held an unconstitutional referendum on independence in 2017. Not to mention Russia and China, which support Serbia's claim over Kosovo.
However, there is little doubt that recent protests in Kosovo have been fueled strategically by Belgrade and Serbia's right-wing president, Sindbæk explained.
"There is a general tendency that Serbian President Aleksandar Vučić likes to stir up a crisis whenever he faces problems or critique from his voters, and at the moment there are widespread protests against him," she said.
In Pristina, the recent ethnic clashes have upset young and politically driven people, who are dedicated to achieving political recognition and representation for Kosovo in international society.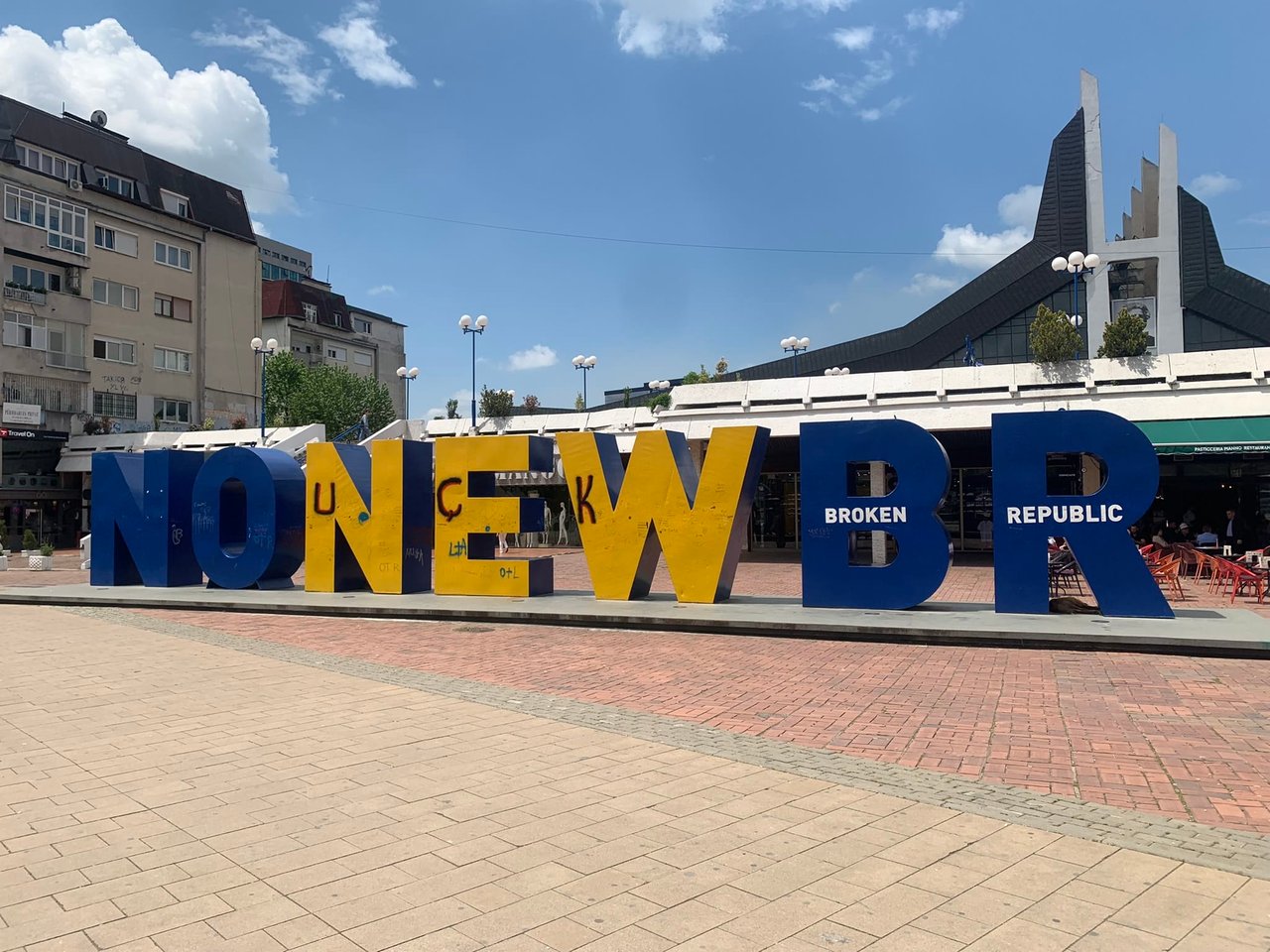 Hekuran Muja, member of Kosovar Youth Council, an nongovernmental organization working to improve education and political participation for youth in Kosovo, said he wishes for peaceful co-existence in the country.
"In our state, there is a big focus on getting more countries to recognize Kosovo as an independent country," he told Courthouse News. "The Ministry of Foreign Affairs and Diaspora's office sent in an application last year to join the Council of Europe."
One of the latest achievements, according to Muja, is that beginning in 2024, Kosovars can travel without a visa in Europe's Schengen area, a passport-free travel zone. These diplomatic steps have a big symbolic value, he emphasized, because they reinforce that Kosovo is an independent player on the global political stage.
Meanwhile, Kosovo's complex relationship with Serbia will most likely continue to be haunted by the violent history, he said.
"Because they [Serbs] were bombed by NATO, they will always focus on the atrocities committed towards them. But they largely deny the genocide that happened to Albanians here in Kosovo," Muja said. "So we can try to keep peace, but it is impossible to fully reconcile and be on the same page when one side denies our shared history."
As of 2023, around 100 nations recognize Kosovo as an independent country.
Read the Top 8
Sign up for the Top 8, a roundup of the day's top stories delivered directly to your inbox Monday through Friday.