AUSTIN, Texas (CN) — At an office building in downtown Austin in August, members of the University of Texas Board of Regents held a routine meeting to discuss their work managing the largest public university system in the state.
Just as the board went into an executive session, nearly a dozen UT students filed onto the second floor and began to protest.
The students demanded the university not make cuts to diversity, equity and inclusion (DEI) programs on all 13 UT-run campuses, after the Republican-controlled Texas legislature this year passed a ban requiring just that.
"When DEI is under attack, what do we do? Stand up, fight back," the students chanted.
Among those in attendance that day was Seraphine, a second-year civil engineering student at the University of Texas in Arlington who asked to only use their first name.
"I chose UT-Arlington because of its fantastic diversity," Seraphine told UT administrators. During orientation, recruiters had even "boasted about being one of the most diverse schools in Texas."
Now, Seraphine said, diversity at UT-Arlington was "under attack" and there was "nothing but silence from our administrators." The sophomore had traveled three hours from their Arlington campus to urge the UT board of regents to stand with students and protect against cuts to DEI.
Confrontations like the one at the UT regents' meeting have marked a new chapter in the fight to preserve DEI at public colleges and universities in Republican-led states across the country.
In Texas — a hard-right but rapidly growing state where at last count more than a million students actively attend public higher-ed institutions — the fight over such diversity programs has been particularly contentious.
During this year's legislative session, student activists fought unsuccessfully with lawmakers to save DEI at Texas campuses. But now student activists have taken their fight to the college level, calling on school administrators not to eliminate the popular programs.
This controversy dates back to at least January, when Republican lawmakers in the state began making it clear that they wanted to reshape higher education — including by cutting programs focused on student equity.
In February, before the 2023 legislative session even began, Texas Governor Greg Abbott's office directed state agencies and public universities to cease the implementation of DEI practices in the hiring of employees. The directive caused many universities to put diversity programs on ice or even start rolling them back entirely.
Those efforts heated up further when the 2023 Texas legislative session began in March. Lieutenant Governor Dan Patrick, a conservative Republican and vocal culture warrior, listed banning DEI, eliminating tenure and prohibiting the teaching of so-called "critical race theory" as top legislative priorities.
"Looney Marxist" professors, he said on X (formerly Twitter), wanted to "poison the minds of young students with Critical Race Theory" and should be held accountable. He argued DEI was part of a "divisive" agenda pushed by the "woke left" and told Fox News that the end goal was to "destroy America."
This rhetoric soon led to actual legislation, including in the form of Senate Bill 17. The bill prohibits public institutions in Texas from maintaining DEI offices or requiring faculty to take diversity training.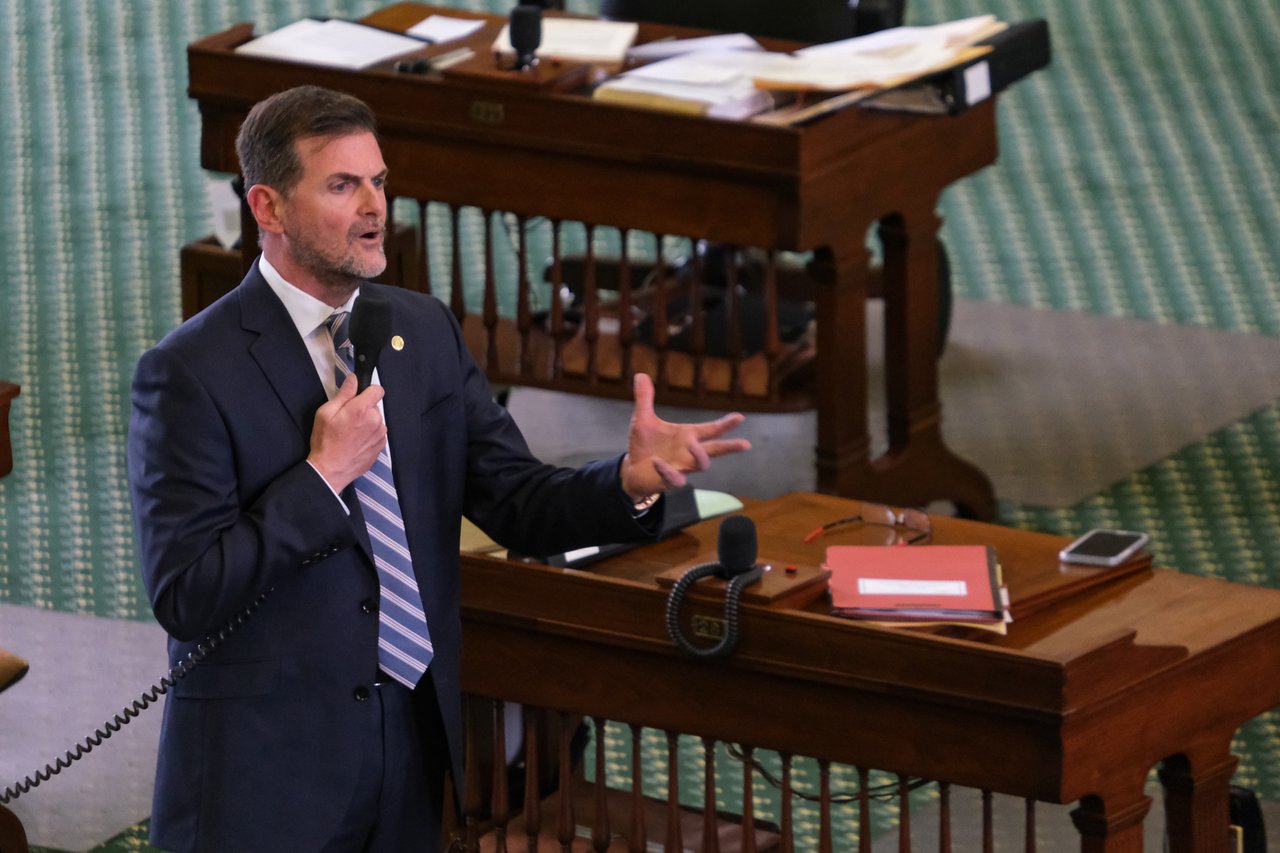 In addition to SB 17, lawmakers attached limitations to the state's general appropriations bill, barring universities from using funds for DEI-related programs, training or hiring initiatives. State auditors are tasked with policing universities and can reduce funding for those found not in compliance.
Outside the halls of government and academia, Texans remain divided on whether DEI is appropriate in higher education. A June poll showed that 49% of Texans "strongly" or "somewhat" support the ban, while 34% oppose it and 16% either did not know or had no opinion on the matter.