SACRAMENTO, Calif. (CN) — With hours left to either sign or veto a stack of bills before they automatically become law, California Governor Gavin Newsom plowed through more than 150 bills within 24 hours — including two born from his recent brush with a recall effort.
After facing a failed, $200 million recall election last year, Newsom signed into law two bills that will tighten up how easily recalls will take place in the future. That election raised questions about whether a system put together early in the last century has sufficient checks and balances to still maintain a democratic and fair election.
Assembly Bill 2584 raises the number of signatures needed to initiate a recall, creates a review process for potentially misleading statements by parties on either side of a recall, requires a recall's estimated costs to be printed on petition materials and requires recall elections to be consolidated with the next regular election if a regular election is taking place in the next 180 days. Assembly Bill 2582 requires recall petitions to include only the question of whether an elected official should be removed from office — if the official is recalled, their seat remains empty until lawfully filled.
"It is far too easy to initiate a recall in California, wasting taxpayer dollars and distracting local elected officials from being able to serve their communities" said author Assemblymember Marc Berman. "While recalls can be an important tool to hold elected officials accountable, AB 2584 will ensure that the process to initiate a recall is rigorous enough to demonstrate that it is a serious effort, rather than weaponizing the recall process for the sole purpose of impeding government from working."
Stephanie Doute, executive director for the League of Women Voters of California, praised AB 2584. "AB 2584 will help protect against frivolous recall elections, provide voters with accurate information, maximize community participation in government decision making, increase transparency, and boost participation by consolidating special elections."
Dr. Susan Heredia, president of the California School Boards Association, said the new signature threshold are "still reasonable and readily achievable total."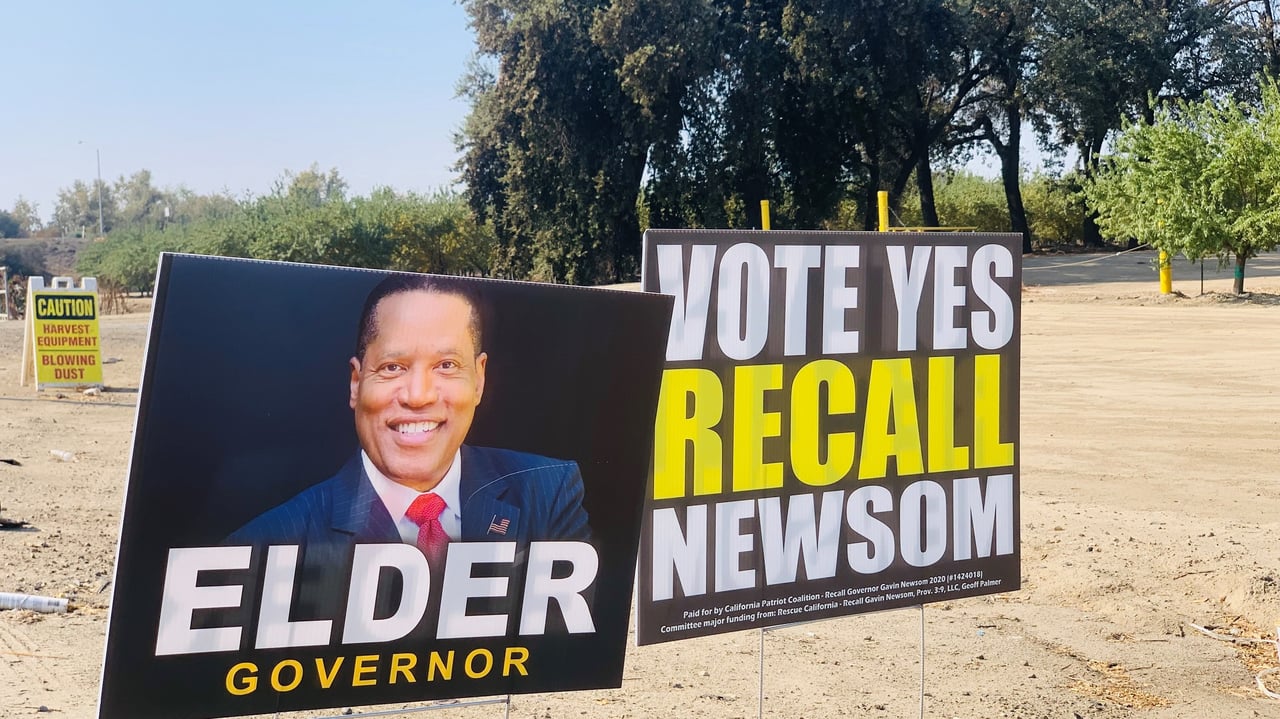 Transgender support
With the signing of two transgender support bills, California has officially become a sanctuary state for transgender children and the medical services they may seek.
Senate Bill 107 offers refuge to transgender children and their families seeking to escape criminal prosecution in their home states based on their gender identity or for seeking medical services. Senate Bill 923 requires training and professional standards for health care providers to provide gender affirming care to transgender patients, and that health plans indicate which physicians provide gender affirming care in network directories.
Newsom indicated in a message Thursday night that he signed the bills with an eye toward states suing Biden and passing laws outlawing gender affirming medical care and protections for transgender children and their parents.
"Eighty-two percent of transgender individuals have considered killing themselves, and 40% have attempted suicide, with suicidality highest among transgender youth," he said. "In California we believe in equality and acceptance. We believe that no one should be prosecuted or persecuted for getting the care they need — including gender-affirming care."
The bill author Senator Scott Wiener, a Democrat from San Francisco, said on Twitter "States like Texas and Alabama are seeking to tear these families apart. California won't be party to it. We have your backs."
Criminal justice
Newsom signed Senate Bill 1106, removing unpaid restitution as a barrier to having a criminal record expunged. He also signed Assembly Bill 256, the Racial Justice Act for All, which bars the state from seeking or obtaining a criminal conviction or imposing a sentence based upon race, ethnicity or national origin. The ACLU said it will extend some existing protections to people already affected by racist treatment or statements from attorneys, judges, jurors and witnesses, and facing unfair convictions and sentences.