PALERMO, Sicily (CN) — It's now a common sight across Europe: People marching down to the square to demand an end to runaway energy bills and crippling inflation.
"Everything is going up: Prime materials, wheat, mozzarella, meat, the electric bill," said Giovanni Canino, a 29-year-old bread store owner from Sciacca, a town on the Mediterranean Sea in southern Sicily.
He and his sister were among a mass of protesters on Monday morning who marched in Sicily's capital and descended on Piazza Verdi, a central square dominated by Palermo's opera house, to demand an end to skyrocketing energy bills.
Similar protests are breaking out in capitals across Europe where a tidal wave of inflation is hammering millions of businesses and households and threatening to only get worse as the colder months arrive in the midst of a global energy crunch.
The protesters in Palermo vented their anger at regional, national and European Union leaders who've not been able to stamp out the runaway energy bills.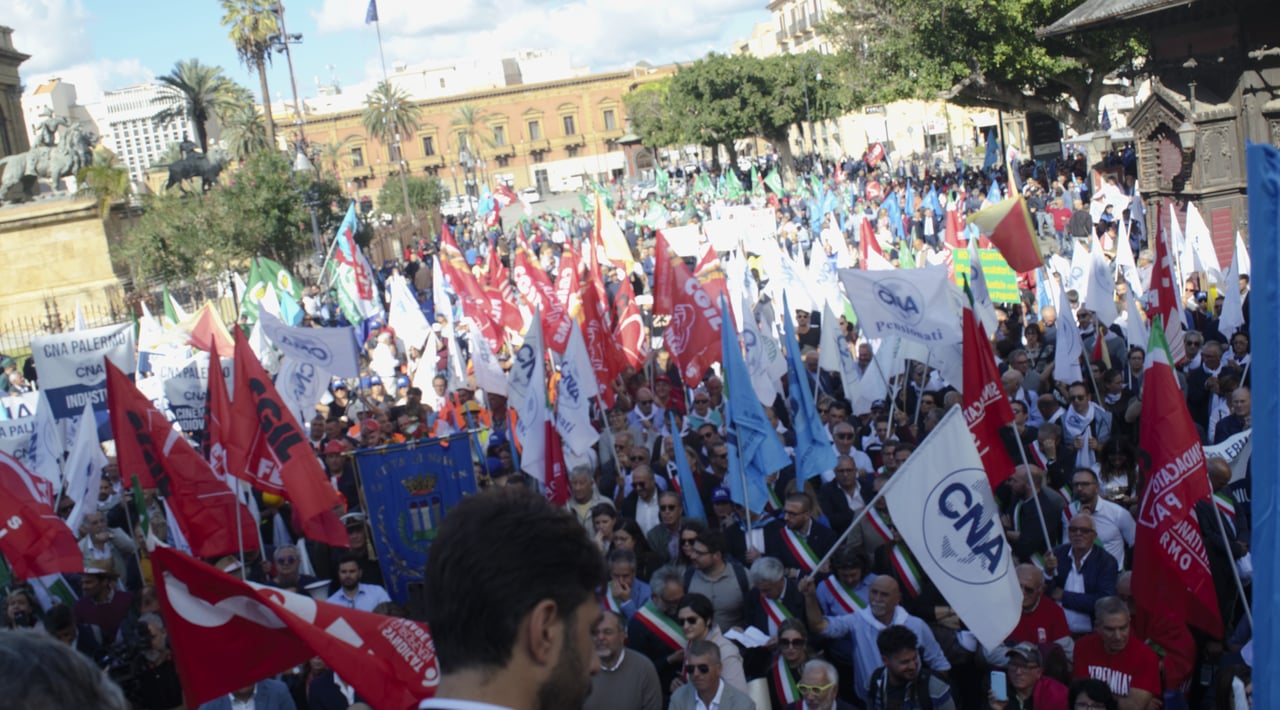 "A business can't be expected to pay a utility bill of 500 euros one month and then 3,000 the next," said an exasperated Giuseppe Federico, a 68-year-old florist.
His family has run a flower stand in Palermo's busy Independence Square for 52 years. For his business, the utility bill has exploded from about 400 euros ($401) a month to 1,790 euros ($1,795) last month. Larger businesses, especially manufacturers, are dealing with far higher increases, he said.
"I paid this time, but I can't pay another one like this," he said. "If I don't pay, what are they going to do? Turn off the lights?"
Monday's demonstration brought together a broad range of trade unions, business associations, professional groups, mayors and officials from across the political spectrum, a sign of the depth of hurt being felt across Italian society and in the economy.
The energy crisis is quickly becoming Europe's No. 1 problem as the EU deals both with the repercussions of the shutoff of Russian natural gas and oil and its ambitious bloc-wide transition to renewable energy.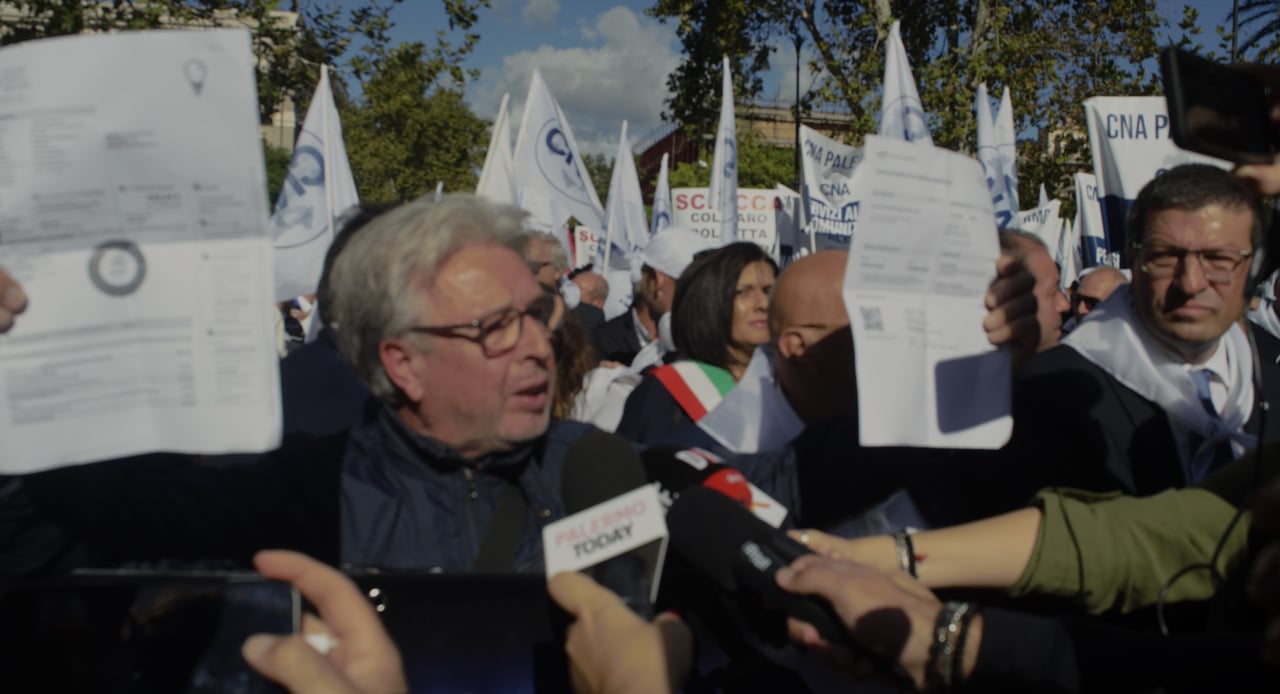 For Federico, the solution was pretty straight forward: Stop the war in Ukraine.
"They have to call it quits with this war," he said. "It's an absurd war; it's really only a war about interests, a war of opportunity for America and everyone else selling Ukraine arms."
Matteo Pezzino, the regional president of an association of Sicilian artisans and builders, said the crisis has reached a boiling point and drastic aid measures must be taken to stave off economic disaster.
"Every business is at the point of collapse," he said as he stood at the head of his blue-clad column of artisans.
The protesters, escorted by police and led by dignitaries including mayors, walked down a boulevard to Piazza Verdi as a sea of colors, signs and flags.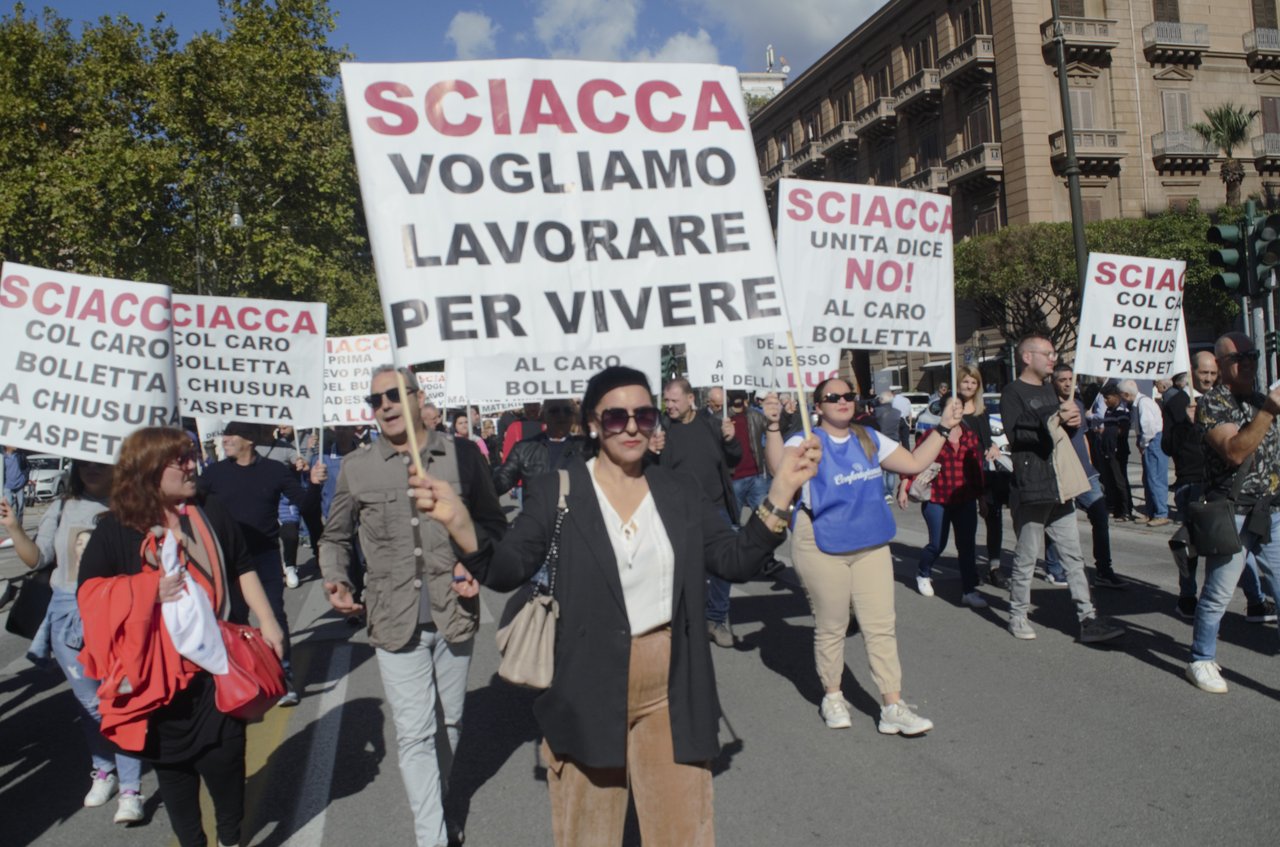 An estimated 8,000 member businesses have been forced to shut down in recent months due to the exorbitant utility costs, Pezzino said. That number of enterprises represents about 20,000 workers, he added.
He said governments at all levels must come up with solutions and reduce utility costs, aid businesses and workers and stabilize costs.
"The war between Ukraine and Russia has most certainly served as a final blow for our members," he said. "It's gotten to the point where we've been forced to descend on the square [and protest]."
Out of sheer business logic, storekeepers at the protest said they are in a bind because they can't start raising prices to cover the higher utility costs as that'd simply drive away customers.
"If we do that people won't buy anything," Federico, the florist, said. "They already aren't buying that much and if we raise the prices more then they really won't buy anything."
But he warned he'll have to raise prices eventually or go out of business.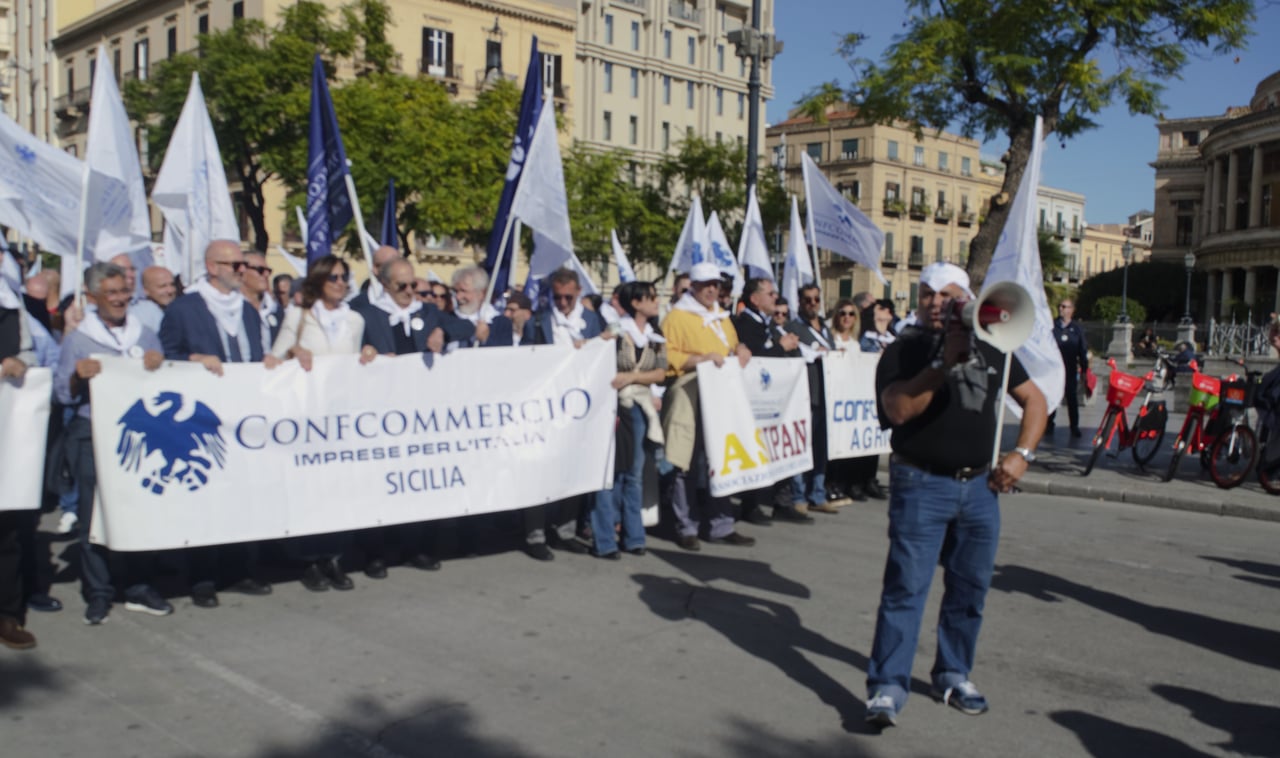 "Excuse me, but my children, my grandchildren must eat," he said. "Look here, end this war. Everyone in the world is getting hit in the face with this. We can't go on like this."
Canino, the bread store owner, said the situation is dire.
"If things keep going on like this, we might just have to close," he said. He and his sister held aloft a sign that read: "I used to be scared of the dark, now I'm scared of the light."
It was a not-so-funny reference to the inflation-driven fear he now has of keeping the lights on at his business.
"The government is going to have to figure this out," he said.
"What's behind all this? Who can say? Some blame the war, but I don't think it's only about this," Canino said. "They've used the war, it seems to me, as a way to make profits."
Courthouse News reporter Cain Burdeau is based in the European Union.
Follow @https://twitter.com/cainburdeau
Read the Top 8
Sign up for the Top 8, a roundup of the day's top stories delivered directly to your inbox Monday through Friday.