(CN) — U.S. President Joe Biden headed to Europe on Wednesday amid a raging war in Ukraine and growing tensions between Russia and the West.
Biden's presence in Europe will help steer events in Ukraine and set the tone for the West's response to the catastrophe taking place on the eastern border of the European Union and the NATO alliance. Biden and European leaders are expected to announce more sanctions on Russia, additional military support for Ukraine and the deployment of even more troops on the borders with Russia.
Upon leaving for Brussels, Biden again accused Russia of being so brutal as to consider unleashing chemical weapons in Ukraine. "I think it's a real threat," he told reporters.
Russia has scoffed at the allegation and says the U.S. was funding bioweapons laboratories in Ukraine and harboring plans to help Ukraine rebuild a nuclear arsenal, which Kyiv dismantled following the breakup of the Soviet Union. Top Ukrainian officials, including Ukrainian President Volodymyr Zelenskyy, argue Russia's invasion would have been prevented had Ukraine maintained its nuclear weapons or become a member of NATO.
Russian claims about the U.S. bioweapons labs are prompting speculation that the Kremlin may use such allegations as a pretext for the use of chemical weapons. Contrariwise, Russian sources allege Ukraine may launch a chemical strike in order to provoke even more condemnation of Russia and draw the West into fighting on its behalf.
Biden is coming under pressure from Republicans and others to establish the use of chemical weapons as a "red line" for NATO. So far, Biden has rejected calls for NATO to defend Ukraine against Russian missiles and warplanes, warning that direct confrontation with Russia could spark World War III.
The war in Ukraine seems to have entered an even more brutal phase with an increasingly desperate Russia relentlessly pounding Ukraine's army with its artillery and warplanes and Ukrainian forces showing no sign of weakening their resistance and even claiming to be going on the counteroffensive.
For now, though, Russia is making slow gains in eastern and southern Ukraine. It resumed heavy bombing of Kyiv, the capital, on Wednesday and fierce fighting was reported on the outskirts.
After 28 days of war, many cities, towns and villages in Ukraine have been turned into apocalyptic landscapes of bombed buildings, rubble-strewn streets, torched and abandoned tanks and transport vehicles, stunned and wounded civilians and death.
A clear number of civilian and military deaths remains impossible to provide, but the death toll is certainly in the thousands. On Wednesday, the United Nations human rights agency said it had recorded 977 civilians deaths and 1,594 wounded civilians.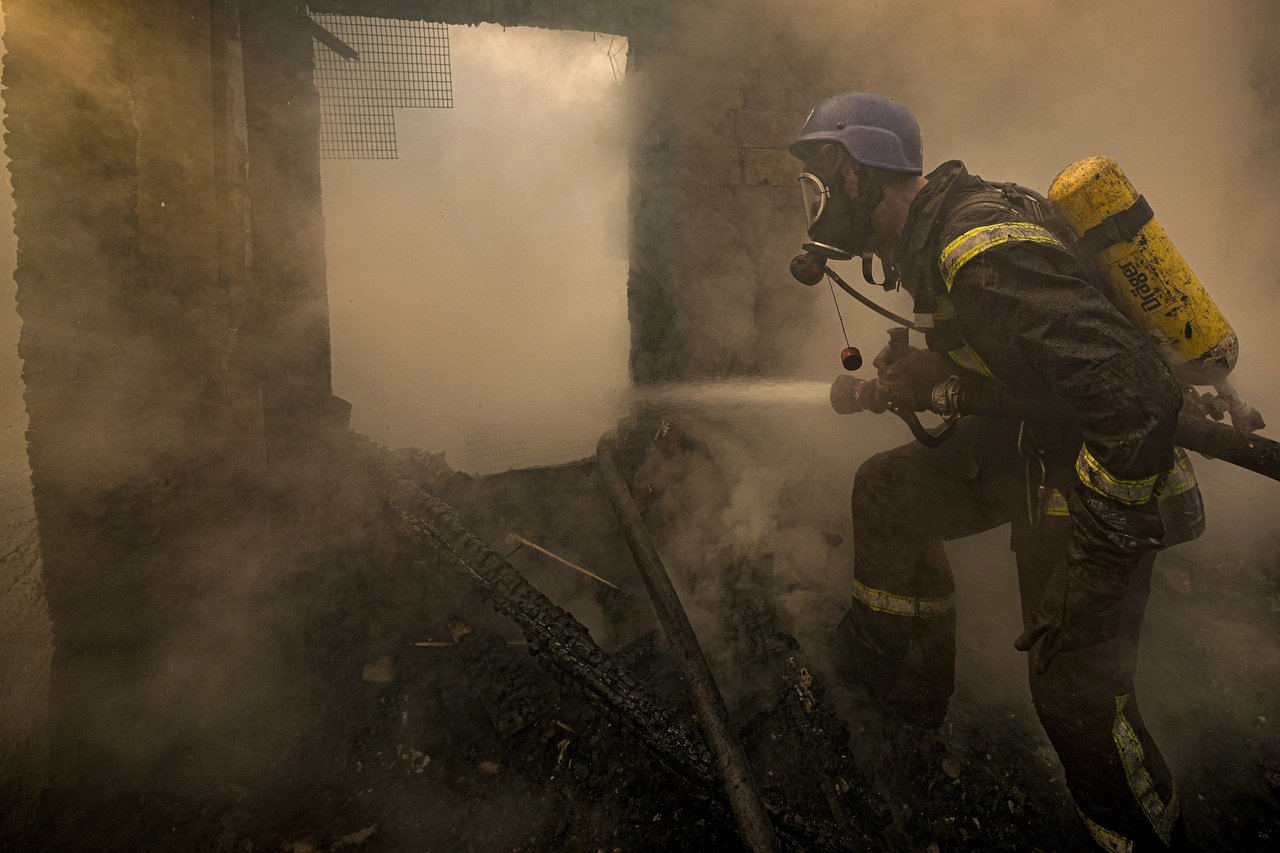 On Wednesday, anonymous NATO sources told Western media that up to 15,000 Russian soldiers may have been killed so far and that up to 25,000 others may have been wounded, captured of deserted. This number cannot be verified but must be read with skepticism. The number of Ukrainian military deaths is unknown, but Russia has inflicted heavy losses.
According to Western intelligence sources, most if not all of the 150,000 to 200,000 Russian troops massed on Ukraine's borders before the invasion have been sent to fight.
Russia's army is made up of conscripts, contract soldiers and reserves and, all combined, number more than 1 million. But for combat, it relies heavily on about 260,000 conscripts between the ages of 18 and 27, according to a briefing by the Institute for the Study of War, a Washington military think tank.