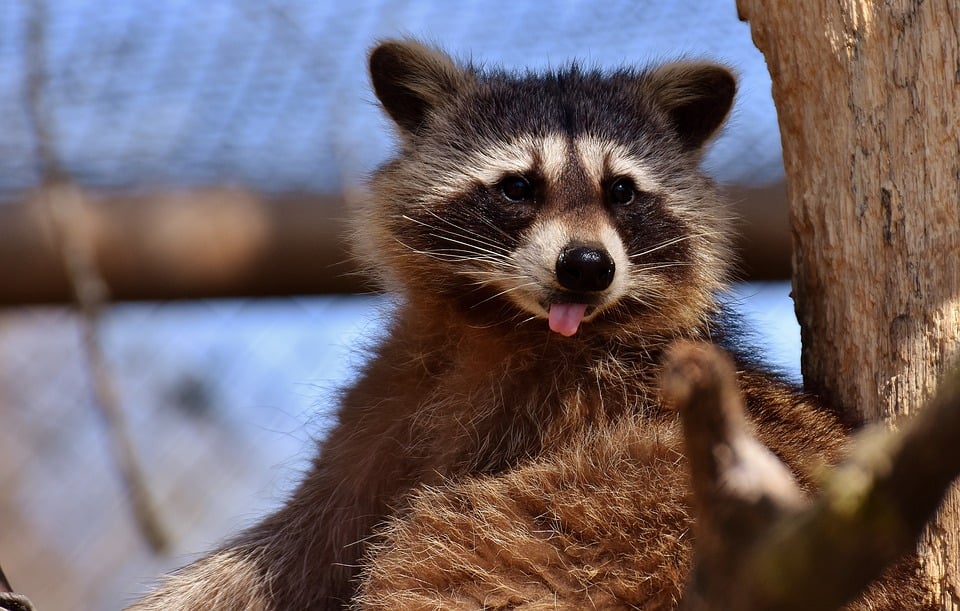 Is it a dog or is it a raccoon?
And should that make a difference in our egalitarian society?
You have until Nov. 16 to decide.
I'm speaking, of course, of nyctereutes procyonoides.
Is it an Asiatic raccoon or is it a raccoon dog?
It's a fascinating philosophical question and one which the Federal Trade Commission must decide. Check out the Federal Register for the details and to learn how you can weigh in on the debate.
Actually, the argument isn't over what nyctereutes procyonoides actually is - apparently everyone agrees it's a kind of dog, it isn't related to raccoons, and it's not even exclusively Asian - but over how it should be labeled.
Oddly, the FTC seems to be in favor of mislabeling.
Apparently, people who sell furs claim that consumers would be misled if they were told what the animals really were. Truth is so darn confusing.
Really. You've got to read the Federal Register report.
A guy from a fur company told the FTC that 'how a product is marketed ought to be a critical factor in deciding" its name.
And then there was this:
"(S)everal commenters asserted that 'Asiatic Raccoon' is superior to 'Raccoon Dog' because it provides more information to consumers. For example, FICA stated that the term 'Raccoon' accurately describes nyctereutes procyonoides because it has 'rings around it eyes (so) it clearly looks like a raccoon.' In addition, Ms. Lynn of FWS noted that the 'Asiatic' is helpful, despite the existence of European nyctereutes procyonoides, because it 'gives you an idea where the animal originated naturally.'"
Who says accuracy has to be true? Well, not these guys anyway.
This could be important in case one of those nyctereutes procyonoides tries to run for president.
A little later we learn of another concern: the fur company commenters noted that a "Raccoon Dog" label would "mislead" consumers into thinking the animals were related to domestic dogs.
Which they are.
But it's still misleading.
Send your comments directly to the FTC.
Quotable
There were some wonderful and scandalous passages in Los Angeles Superior Court lawsuits filed last week.
Here's one: "Not knowing the extent of Clark's criminal past and prior acts of fraud, forgery, and identity theft, plaintiff (who is married) unwittingly entered into a business, personal and sexual relationship with defendant Clark. ..."
Don't you hate it when you unwittingly enter into sexual relationships? So inconvenient.
Do you think the lawyer who wrote that realizes this is public record? Let's hope he handles divorces.
And then there was this in a complaint against an insurance company for refusing to provide a defense of a suit in which a woman claimed she got more than a massage in a massage parlor:
"CCC's absurd position was that sexual assault and false imprisonment constituted 'professional services' which were barred under the liability coverage."
Who could possibly think sex in a massage parlor could be a profession?
But sex can indeed be big business. This is from a suit involving some, um, "dating" Internet sites:
"Defendants operate the dating websites known as WhatsYourPrice.com and SeekingArrangment.com.... Defendants describe SeekingArrangement.com as a website that 'promotes mutually beneficial relationships between members who are referred to as either sugar daddy, sugar mommy, or sugar baby users."
This is why obesity is an epidemic.
Subscribe to Closing Arguments
Sign up for new weekly newsletter Closing Arguments to get the latest about ongoing trials, major litigation and hot cases and rulings in courthouses around the U.S. and the world.