OKLAHOMA CITY (CN) — Oklahoma Governor Kevin Stitt granted clemency Thursday to convicted murderer Julius Jones mere hours before he was to die, commuting his sentence to life without the possibility of parole.
Stitt said he reached the decision "after prayerful consideration and reviewing the materials presented by all sides" of the case. He has met with Jones' attorneys and the family of Oklahoma City-area businessman Paul Howell, who was shot and killed during a carjacking in 1999. Stitt had refused to meet with Jones' family in the days leading up to execution due to being in "deep" prayer.
Jones, 41, was a student at the University of Oklahoma on academic scholarship at the time of the killing. His defense has steadfastly claimed he was framed by a co-defendant, who allegedly planted the murder weapon and bandana with Jones' DNA in a space above Jones' bedroom.
Jones' team has argued he had ineffective defense counsel and was subjected to racial bias. His family, meanwhile, has repeatedly stated Jones was at home eating dinner with them on the night of the murder. A juror also signed an affidavit after Jones' conviction stating another juror used a racial slur before deliberations when saying they should shoot Jones behind the county jail.
The case remained relatively unknown until it was featured in the ABC documentary series "The Last Defense" in 2018, resulting in several high-profile celebrities and professional athletes asking Stitt to commute Jones' death sentence.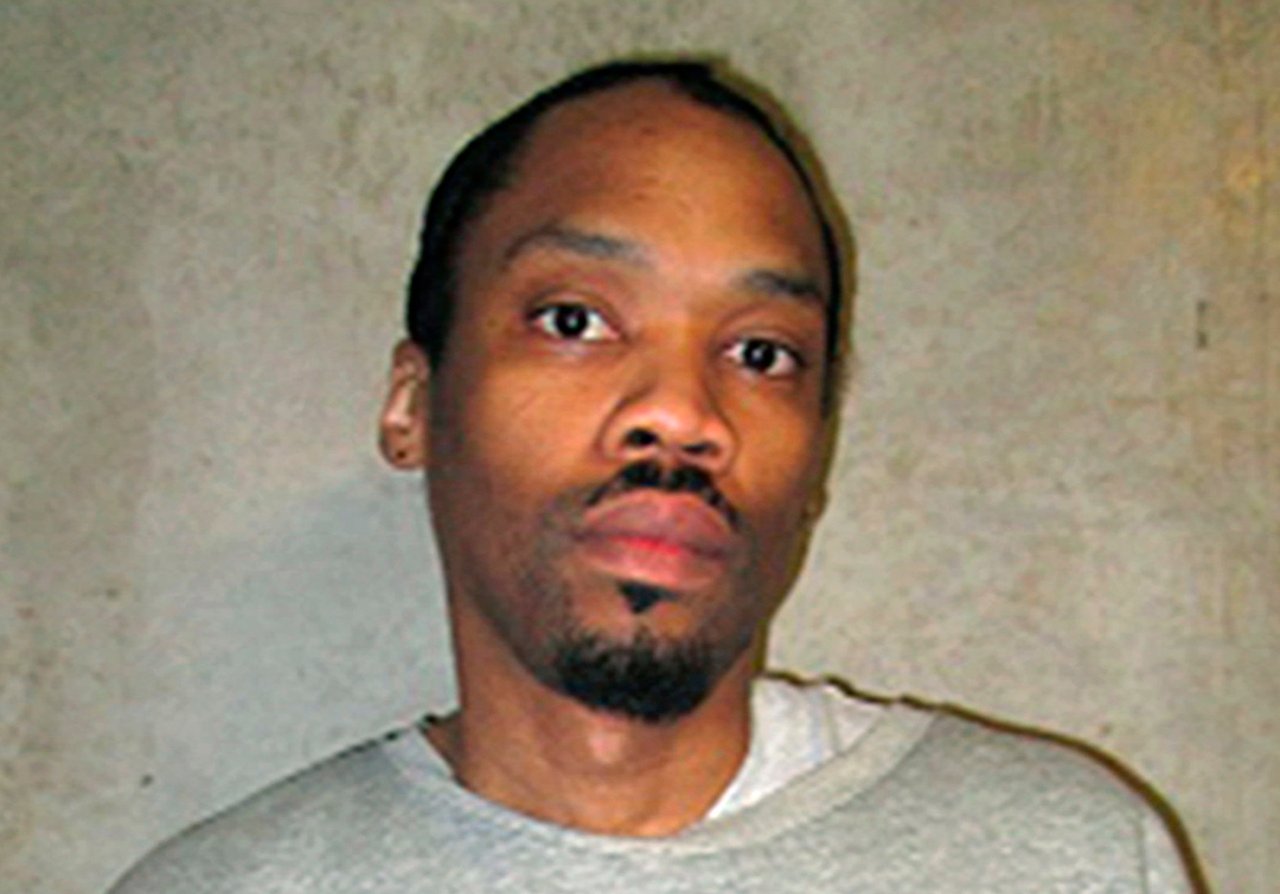 Stitt's decision effectively accepts a September recommendation by Oklahoma's Pardon and Parole Board to commute Jones' death sentence. The five-member board voted 3-1 in Jones' favor, with board member Scott Williams recusing himself due to a professional relationship he had with one of Jones' attorneys. Clemency recommendations by the board are not binding on the governor. Stitt's predecessor – fellow Republican Mary Fallon – ignored three clemency recommendations by the board.
"Personally, I believe in death penalty cases there should be no doubts," said board chairman Adam Luck at the time. "And put simply, I have doubts about this case."
Luck and board member Kelly Doyle were appointed by Stitt. Both voted in favor of commuting Jones' sentence.
Jones' execution would have been the second death sentence carried out since a six-year moratorium ended in Oklahoma. Lethal injections were halted in 2015 after several allegedly "botched" executions were carried out involving replacement execution drugs.
The most notable involved convicted rapist and murderer Clayton Lockett, whose execution in April 2014 was halted after 20 minutes after he writhed in apparent agony, clenched his teeth and strained to lift his head off of a pillow. Blinds separating the gallery from the death chamber were later lowered and he died from a heart attack afterwards. Reports inside the death chamber state it was a "bloody mess" as prison officials tried to tap an artery in Lockett's groin.
The first inmate to die since the moratorium was John Marion Grant last month. Witnesses claim he yelled and cursed as the death chamber curtain was raised and that he vomited and convulsed after the drugs were injected. Grant stabbed and killed prison employee Gay Carter in 1998.
Follow @davejourno
Read the Top 8
Sign up for the Top 8, a roundup of the day's top stories delivered directly to your inbox Monday through Friday.