(CN) — Since touching down on Mars in February 2021, NASA's car-sized Perseverance rover has driven 1.8 miles, transmitted thousands of images and collected around 35 rock and soil samples that could reveal whether life existed on the red planet.
In a study published Thursday in the journal Science, NASA researchers document the surface of Mars within Jezero crater, a large circular formation thought to be a previous lake with, potentially, signs of ancient microbial life.
"We went to the location of Jezero crater because we can see from orbit clear indication that there was once a very large lake here," said lead author Ken Farley, who heads a team of 550 scientists for NASA's Mars 2020 mission. How big of a lake, you ask? Roughly 25 miles in diameter and 328 feet deep. "It's a very big lake, even by Earth standards," said Farley.
NASA landed on the floor the crater expecting to find sedimentary rocks that might indicate whether organisms lived in the lake. But what Farley's team found was igneous and olivine-rich rocks — and lots of it.
Igneous rocks are crystalized by high-temperature magma and they are significant to researchers because they are datable. But to do so, NASA must first develop a way to retrieve these rock samples from Perseverance — which utilizes a drill to collect samples within sterile, sealed tubes — and bring them back to Earth.
However, the mere presence of igneous rocks is just the tip of the iceberg. According to Farley, the igneous rocks make up the floor of the lake, while the sedimentary deposits and rocks – which are nearby the rover – have eroded away.
Using a lunchbox-sized camera on the arm of the Perseverance — an instrument the size of a table on Earth — NASA researchers were able to analyze the composition of rocks smaller than a micron.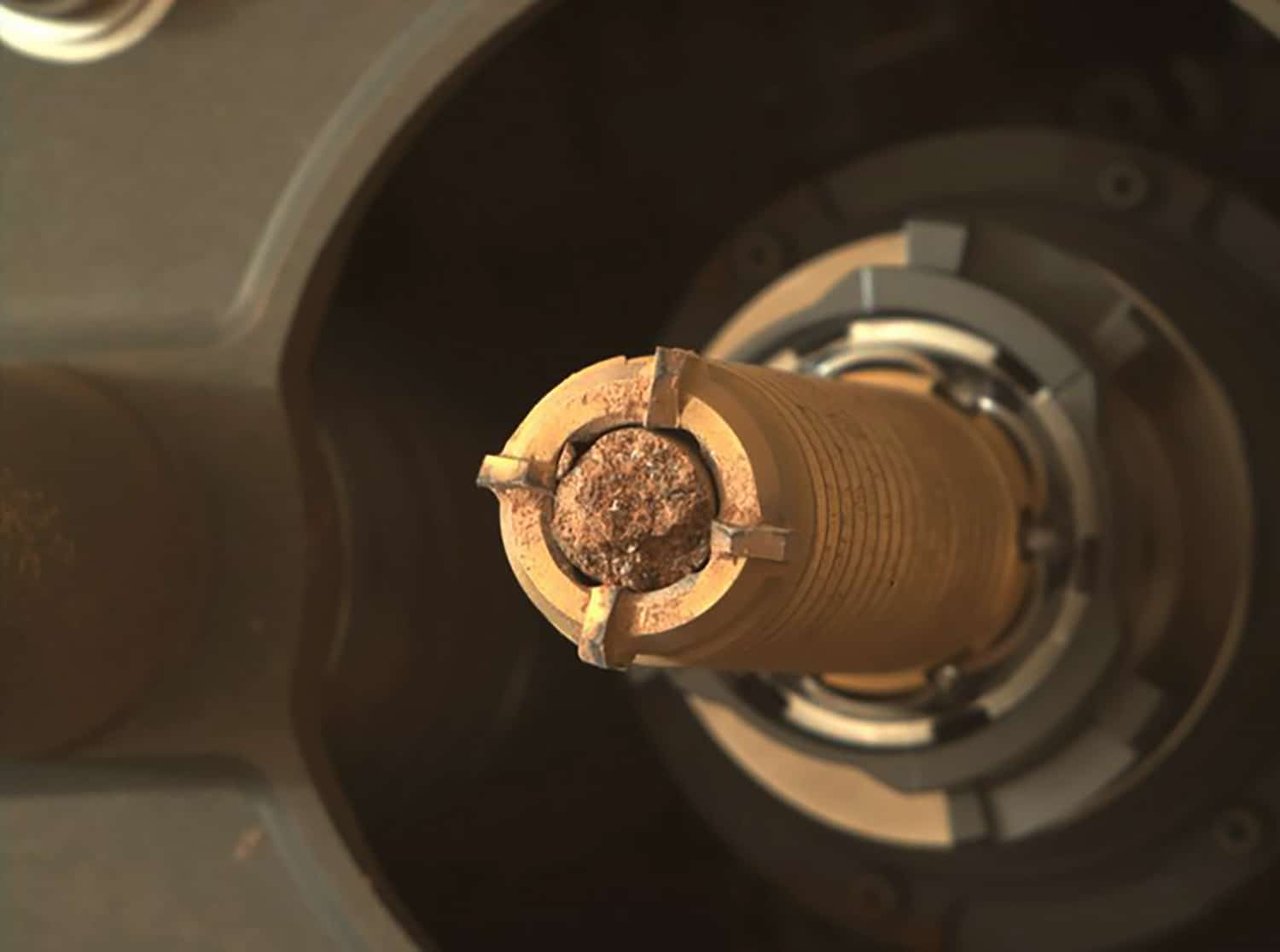 "This is one of those places where I like to emphasize something which is very outside the human experience," said Farley, noting how the rocks are estimated around 3.5 billion years old. "That is far older than the vast majority of rocks on earth, which means very slow processes like erosion by wind can actually matter."
The wind on Mars is not like the wind on Earth. While it may have similar velocity, the Martian atmosphere is only 1% as dense as the Earth's atmosphere — and it's entirely made up of carbon dioxide. The wind is so thin, it's barely detectable.
"Over billions of years, the wind essentially blew the sediment away, exposing these igneous rocks," Farley said. But to truly appreciate the importance of this discovery, one only needs to look at where similar rocks occur on Earth: thousands of feet underground.
"Those rocks are commonly found on Earth in lower oceanic class or even in layered intrusions," said NASA planetary sample scientists Yang Liu, who also wrote a separate study exploring the olivine composition of rocks in Jezero crater. According to Liu, similar intrusions occur in Stillwater complexes in Montana from sub-surface layers or those found in the Earth's crust.
Yet, these rocks definitely interacted with water, Liu and Farley say, begging the question as to whether wind solely exposed the rocks or running water contributed to erosion. "We concluded this is likely groundwater," said Farley. "And that interaction with water has modified some of the minerals and it has deposited salts." Such environments on Earth, Farley added, are habitable and inhabited.
While researchers cannot hope to find mammal fossils like those found on Earth, they do hope the presence of igneous rocks will indicate fragments of bacterial life that once existed on Mars.
"What we are looking for are biosignatures," said Farley. "Which are effectively fossils from that long-ago period when Mars might have been inhabited, when Mars conditions were more Earth-like than today."
NASA researchers believe a massive climate change occurred on Mars about 3.5 billion years ago. "Prior to that, it was wet enough that there were lakes and rivers on the surface," said Farley. "There was an atmosphere to allow that and then it changed and became extremely cold and dry, like it is today."
But until NASA can collaborate with the European Space Agency to bring the samples home, the Perseverance team plans to keep exploring.
"Right now, we are looking at the delta deposit," said Liu. "Which is kind of like a river flood coming into a body of water, dumping a lot of sediments to form this fan-shaped deposit. And we know those are related with running water and we are hoping to find something interesting in the delta. But after that, we're climbing on top of the crater ring and on the way, we will encounter more olivine-rich rocks."
Those rocks, Liu says, will help the team understand why there are igneous rocks inside of the crater.
Follow @alannamayhampdx
Read the Top 8
Sign up for the Top 8, a roundup of the day's top stories delivered directly to your inbox Monday through Friday.