(CN) — A California man whose companies grossed more than $60 million selling the botanical supplement kratom has pleaded guilty in federal court in California to illegal importation, and faces up to two years in prison at his Oct. 6 sentencing.
Sebastian Guthery, whose Linked-In profile says he "founded or co-founded over 15 different companies totaling millions of dollars in sales and annual revenue," agreed to the plea deal on July 10, according to a Justice Department press release. Guthery's company, Nine2Five LLC, also pleaded guilty to money laundering. It appears to be the first criminal money laundering conviction for illegally importing kratom into the United States.
"This should put the kratom industry on notice," Tyler Hatcher, Special Agent in Charge of IRS Criminal Investigation Los Angeles Field Office, said in the announcement. "Illegally importing products into the United States for your own financial gain is a crime and disregarding U.S. import laws and import alerts will not go unnoticed, you will be held accountable."
Hardly anyone noticed — only a few San Diego-area websites reported the announcement.
But the case affords a rare look inside a shadowy industry and the federal government's fitful efforts to rein it in. It also raises questions.
According to the plea deal, Guthery will not be fined or face asset forfeiture as is typical in federal money laundering cases.
"My question is, is there more going on," says Suzanne Lynch, professor of practice - economic crime at Utica University in New York and an expert in money laundering. "How was all this money allowed to leave? Did the banks do their due diligence?"
Assistant U.S. Attorney Melanie Pierson, who prosecuted the case in the Southern District of California, has an answer of sorts. "Sadly, the rest of that isn't public," she said. "It's more complicated."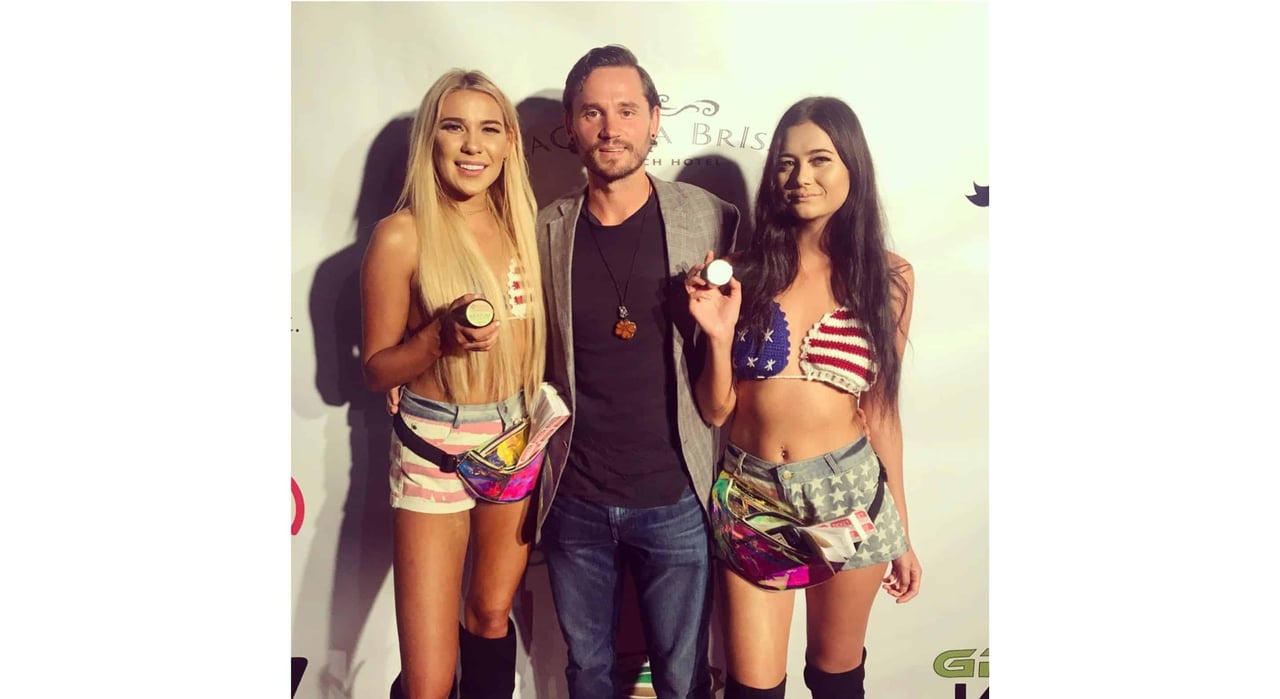 Kratom is a tree native to Indonesia related to the coffee plant. Its bitter-tasting leaves have been ingested for pain relief and to promote stamina for hundreds of years in Southeast Asia. In the United States, it is sold online and in gas stations and smoke shops in powder, capsule and concentrated liquid "shots." Some sellers illegally market it as an elixir that cures everything from sexual dysfunction to Covid-19. Millions of users swear it alleviates chronic pain, helps them work out longer and harder or staves off withdrawal symptoms from opioids.
It's also addictive and can cause health problems including seizures, liver damage and death in some users, according to the U.S. Food and Drug Administration, which in 2014 issued an "Import Alert," essentially banning its importation into the United States.
In 2016, the FDA recommended kratom be criminalized as a Schedule 1 drug, alongside heroin.
Guthery has been a major figure with a flashy profile in the kratom subculture, showing off a fleet of exotic cars (including a McLaren and a Ferrari 458 Spider), staging galas and posing with models on social media. In 2015, he was a founding funder of the American Kratom Association (AKA), a non-profit advocacy group that rallied kratom users to beat back the FDA's effort to outlaw kratom, and has since pushed model legislation to fully legalize and lightly regulate the drug which — once snuck through customs — remains legal to sell in 44 states. 
Courthouse News published a four-part investigation last year detailing eight overdose deaths from kratom and examining the AKA's multimillion-dollar effort to undermine the FDA and downplay kratom's addiction and overdose potential. Since then, grieving families have filed at least seven more wrongful death lawsuits claiming their loved ones overdosed on the drug.
Guthery appears to be the first person criminally charged with laundering money made through the importation of kratom, though others have earned federal prison time for selling it via illegal claims about its efficacy as a drug, and the few state prohibitions have sometimes hit even harder.