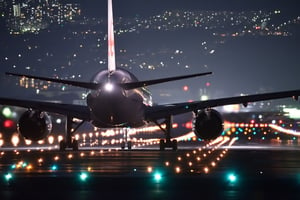 SAN FRANCISCO (CN) – A federal judge on Thursday rejected a proposed deal to settle claims that the Transportation Security Administration orchestrated office closures to "purge" its workforce of older air marshals.
U.S. District Judge Jon Tigar said he could not determine whether the proposed settlement was fair and reasonable because the plaintiffs failed to provide an estimate on how much they could recover in damages if successful at trial.
The settlement promised to pay 185 air marshals impacted by field office closures $1,500 each and give air marshals still employed with the service seven extra days of paid time off.
Lead plaintiff K.H., who sued under his initials in 2015 due to concerns about national security and personal safety, claims at least 90 percent of air marshals affected by the closures were older than 40. Many of those air marshals were reassigned while others retired or resigned.
The TSA closed offices in Cincinnati, Cleveland, Tampa, Phoenix, Pittsburgh and San Diego. K.H. alleged it was part of a plan to "hire two young field air marshals for every older field air marshal."
The TSA agreed to settle the lawsuit in February.
Beyond finding that the plaintiffs failed to provide an estimate for maximum damages, Tigar also said the settlement included an overbroad waiver releasing the TSA from liability for claims beyond what was alleged in the lawsuit.
Additionally, Tigar found the plaintiffs' counsel failed to justify their $425,000 request for attorneys' fees with billing records.
"The court cannot determine whether the requested attorneys' fees are reasonable because plaintiffs' counsel have not submitted any supporting documentation," Tigar wrote.
Tigar gave the parties 90 days to file a new motion for approval that addresses his concerns.
Plaintiff attorney Nicholas Wieczorek of Clark Hill in Las Vegas said the parties are working to address the Tigar's concerns.
"We fully expect to respond to the court's concerns and provide additional support for the motion which will result in an order approving the settlement," Wieczorek said. "We are working with agency counsel to resubmit the motion with additional authority promptly."
A TSA representative declined to comment. The U.S. Department of Justice did not return a request for comment Thursday morning.
Follow @NicholasIovino
Subscribe to Closing Arguments
Sign up for new weekly newsletter Closing Arguments to get the latest about ongoing trials, major litigation and hot cases and rulings in courthouses around the U.S. and the world.