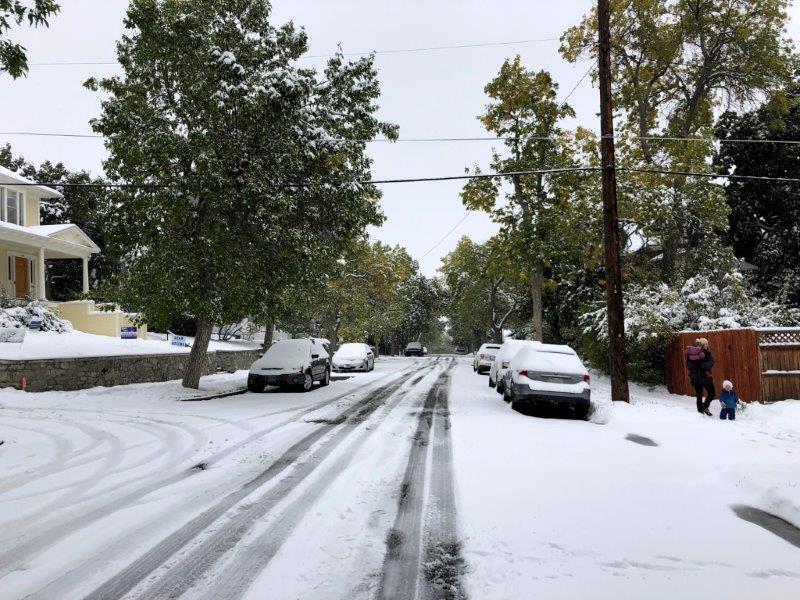 (CN) - Snow and ice has snarled traffic and closed courts, schools and airports from the Great Plains to New England. Nearly 1 in 6 commercial flights nationwide were canceled this morning, and state governors and the National Weather Service pleaded with people to stay off the roads. Courts were closed from Texas to Connecticut.
Chicago got 17 inches of snow and the storm continued this morning. The icy snow came with thunder, lightning and strong winds. Downtown roads were empty at 10 p.m., said a Bank of America worker whose company put him up in a hotel, for fear he would not make it home, or back.
In Milwaukee, interstate highways were shut by 15 inches of snow and wind of up to 50 mph. Arctic air is predicted to move in today.
St. Louis, which expected a snow disaster, was spared the brunt of the storm, which moved more northerly than expected. After barreling through Texas and Oklahoma, the giant storm turned northward, sparing St. Louis. Jefferson City, in mid-state, got 19 inches, but St. Louis got 3 inches of sleet and freezing rain, covered with 3 inches of snow. The mayor of Kansas City, Mo., declared a state of emergency. Interstate 44 was shut down this morning from Oklahoma to Springfield, Mo.
In New York City, thousands stayed home as neighborhoods were coated with ice from freezing rain. "No new snow, just layers and layers of freezing rain," a Queens playwright told Courthouse News.
Washington, D.C., got nothing but rain, disappointing schoolteachers who were looking forward to a snow day.
Snow was still falling at noon in southern Vermont, which got 4 to 6 inches of snow Tuesday, and expected another foot of it today.
(Courthouse News reporters Bridget Freeland in Chicago, Lisa Buchmeier in Milwaukee, Joe Harris in St. Louis, and Adam Klasfeld in New York City contributed to this report.
(Editor's Note: Unlike every other news outlet in the world, Courthouse News prohibits reporters from calling snow "white stuff" or calling rain "wet stuff." Reporters who do so are punished to the full extent of grammatical law.)
Subscribe to Closing Arguments
Sign up for new weekly newsletter Closing Arguments to get the latest about ongoing trials, major litigation and hot cases and rulings in courthouses around the U.S. and the world.