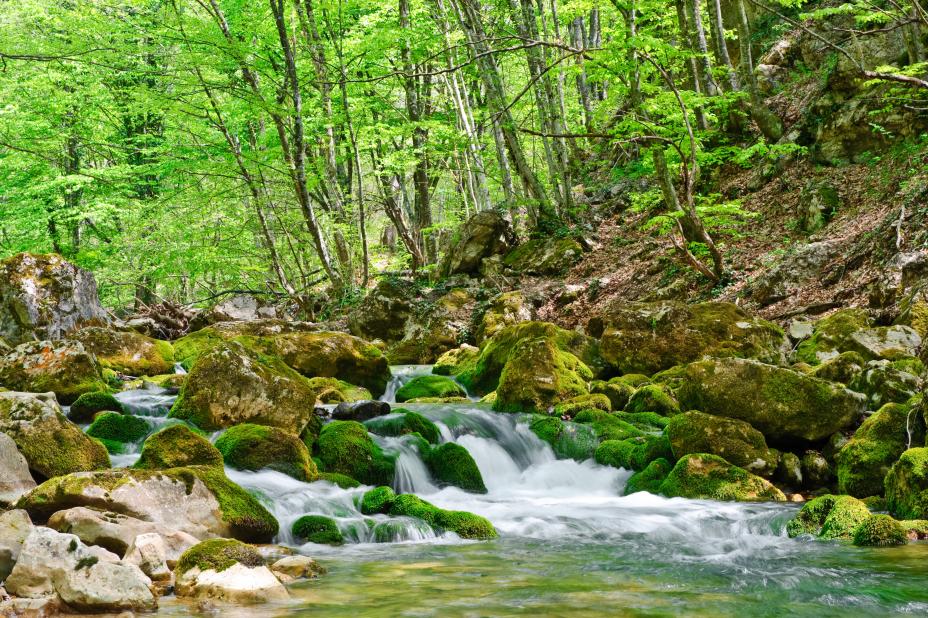 (CN) – Fracking operations can dangerously deplete streams, threatening local drinking water supplies and aquatic species, a new study finds.
Focusing on Arkansas, the report is one of the first to examine how much water can be sustainably withdrawn from small streams for hydraulic fracturing, a method of extracting oil and gas commonly called fracking.
The findings show stream withdrawals could threaten water supplies in up to 51 percent of Arkansas' streams, depending on the month.
"There is potential for these withdrawals to cause water stress," the paper, published Wednesday in the journal Environmental Science & Technology, states.
"Water stress can be quantified as either the risk of water scarcity for people that is caused by increases in economic costs and competition among uses or as the extent and magnitude of altered natural streamflow that could result in loss of aquatic biodiversity and ecosystem function and services."
On average, fracking just one gas well requires more than 5 million gallons of freshwater, more than enough to fill seven Olympic-size swimming pools.
To measure the impact of fracking on local streams, University of Central Arkansas biologist Sally Entrekin and her team analyzed Arkansas' Fayetteville Shale play, an active gas field where more than 5,000 gas wells were drilled between 2004 and 2014 using fracking techniques.
The scientists used data on nearby stream flow rates, water usage, and the timing for fracturing wells to estimate the level of water stress that fracking might place on streams in the gas field. The streams house 10 aquatic species declining at a troubling rate, and help supply drinking water to thousands of people throughout the region.
"In total, episodic streamflow changes from withdrawals could degrade water quality by reducing the population density of some taxonomic groups, eliminating species most sensitive to changes in water levels, and cumulatively altering biological communities that assimilate nutrients," the report states.
If all fracking wastewater were recycled, the potential impact on streams would lessen, though 3 to 45 percent could still be affected.
The team concludes that enhanced monitoring and access to streamflow and water withdrawal data are needed to safeguard streams as valuable habitats and drinking water sources in the future.
"Accessible and precise withdrawal and stream flow data are critical moving forward to assess and mitigate water stress in streams that experience high-volume withdrawals," the authors write.
Follow @SeanDuffyCNS
Subscribe to Closing Arguments
Sign up for new weekly newsletter Closing Arguments to get the latest about ongoing trials, major litigation and hot cases and rulings in courthouses around the U.S. and the world.