MINNEAPOLIS (CN) – An electric-transmission developer claims Minnesota makes it more difficult for out-of-state companies to build new power lines in the North Star State, in violation of the Commerce Clause.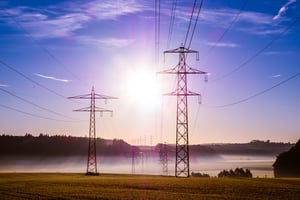 LSP Transmission Holdings LLC sued Minnesota Attorney General Lori Swanson in Minneapolis federal court on Friday, alleging the state's enforcement of a public-utility law discriminates against interstate commerce in favor of in-state commerce.
The 2012 law at issue, Minnesota Statute § 216B.246, gives incumbent electric transmission owners the right of first refusal to build new power lines in the state.
LSP and its affiliates currently own about 500 miles of power lines in two states, according to the complaint, and are developing transmission projects in six other states.
The company says it has been actively involved in the Midcontinent Independent System Operator, or MISO, since 2009. MISO is one of a number of nongovernmental agencies approved by the Federal Energy Regulatory Commission, or FERC, to manage parts of the transmission grid and regional markets for electricity.
LSP's lawsuit says "the majority of the transmission lines within the MISO administered region today are owned and operated by incumbent transmission companies that have an existing footprint in the region."
"MISO and its transmission owners claimed the exclusive right to build all transmission projects planned by MISO under the right of first refusal provision in the MISO tariff. Nonetheless, whenever permitted to do so, LSP Transmission affiliates have developed transmission projects, or competed to develop transmission projects, to address transmission needs," the complaint states.
According to the complaint, an order issued in 2011 by FERC removed agreements granting a right of first refusal for new transmission facilities, and was meant to foster competition and identify the most cost-effective projects.
"Since then, federal courts have rebuffed numerous challenges to Order No. 1000, not only upholding FERC's authority to eliminate rights of first refusal, but also recognizing in no uncertain terms the rights of first refusal impede competition and harm the public interest," LSP's lawsuit states.
Incumbent MISO transmission owners claimed their right of first refusal was contractual and therefore protected despite the FERC order, according to the complaint, but MISO sought to comply with the order.
While MISO was setting up a competitive bidding process to select developers for regional power-line projects, Minnesota lawmakers "enacted a state statute creating a right of first refusal to protect its incumbent utilities from being required to compete with out-of-state developers…for regionally cost allocated projects located in Minnesota," according to LSP's lawsuit.
LSP argues the state law unfairly limits the right to build MISO-approved transmission lines in Minnesota to those entities that already have a footprint in the state, and excludes any non-incumbents from building these lines.
"A state statute that discriminates against interstate commerce in favor of instate commerce is unconstitutional," the complaint states. "The state of Minnesota is regulating activities in the interstate market, because it is applying the right of first refusal to projects approved through a federally mandated-planning process."
Last December, MISO approved the Huntley-Wilmarth transmission line project. The 40-mile line transmission line would connect Xcel Energy's Wilmarth substation north of Mankato, Minn., to a proposed Huntley substation south of Winnebago.
"Projects such as the Huntley-Wilmarth transmission line are market efficiency projects, and are thus eligible for regional (i.e. multi-state) cost allocation, even though the footprint of the project does not cross state lines," the lawsuit says. "Data shows that five Minnesota-based transmission owners control nearly 80 percent of all transmission lines in Minnesota, and this statute was intended to protect those owners from competition." (Parentheses in original.)
LSP seeks a court order declaring that Minnesota Statute § 216B.246 is unconstitutional because it violates the U.S. Constitution's Commerce Clause. It is represented by Charles Nauen with Lockridge, Grindal and Nauen in Minneapolis.
The state attorney general's office referred a request for comment to the Minnesota Public Utilities Commission, which did not immediately respond Monday.
Subscribe to Closing Arguments
Sign up for new weekly newsletter Closing Arguments to get the latest about ongoing trials, major litigation and hot cases and rulings in courthouses around the U.S. and the world.