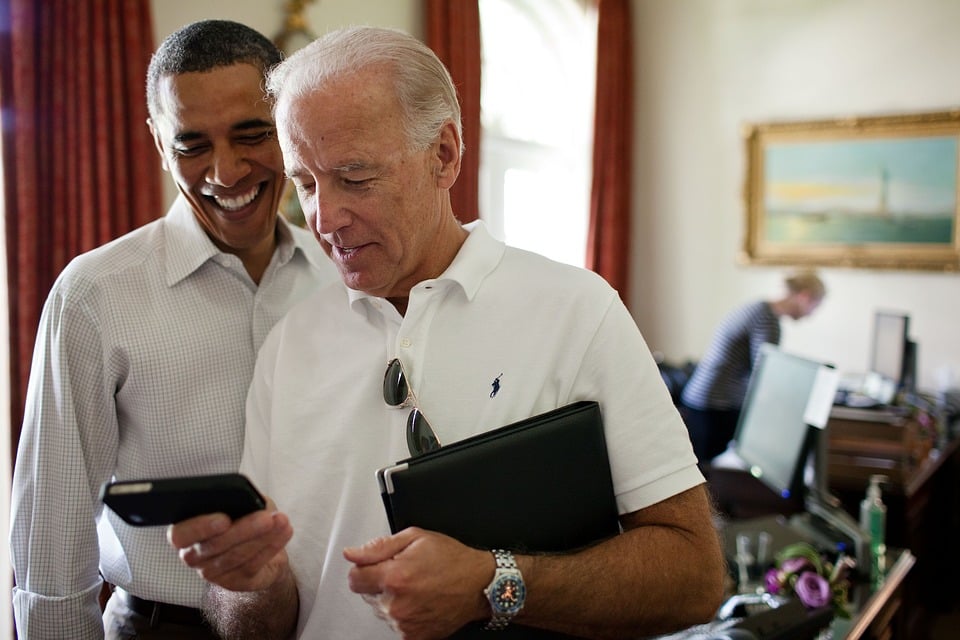 PHILADELPHIA (CN) — Vice President Joe Biden entered the Democratic National Convention on Monday night to the theme song from "Rocky" and was greeted with thunderous cheers and "Joe" signs and chants.
Biden proudly touted President Barack Obama as "one of the finest presidents we've ever had," and said he's become a brother to him.
Biden also eulogized his son Beau Biden who died of cancer last year, emotionally telling the crowd that the strength of America is in getting up and moving on despite loss.
The crowd was as captivated and quiet at it had been all night, with all eyes on Biden as he described his knowledge of Hillary Clinton's character.
"I'm not trying to be a wise guy," Biden said to chuckles among the crowd. "That's not Donald Trump's story. I'm not trying to pull your chair."
Biden also amounted Trump's "You're fired!" catchphrase to "a bunch of malarkey." The crowd went wild.
"He has no clue what makes America great," Biden said. "Actually he has no clue period."
The crowd chanted, "Not a clue!"
Biden's final pitch to voters was that no man or party in history has ever known less about national security than Trump and the current GOP.
"We are America, second to none, and we own the finish line," he said before exiting with his wife Dr. Jill Biden.
Photo caption: Vice President Joe Biden gestures towards wife Dr. Jill Biden, after speaking during the third day of the Democratic National Convention in Philadelphia , Wednesday, July 27, 2016. (AP Photo/Paul Sancya)
Subscribe to Closing Arguments
Sign up for new weekly newsletter Closing Arguments to get the latest about ongoing trials, major litigation and hot cases and rulings in courthouses around the U.S. and the world.