CHICAGO (CN) — This Friday Chicago mourned the official loss of a Whole Foods location in the affluent, majority-white neighborhood of Lincoln Park. Whole Foods and Amazon, which owns the grocery chain, announced last Friday that they were shuttering the location as part of a nation-wide closure of six underperforming stores, including two in Chicago.
Practically speaking the Lincoln Park store had already been closed days before. By Thursday, the windows had been papered, the logos removed, a sign welcoming customers replaced with another telling them to keep moving. A quick death.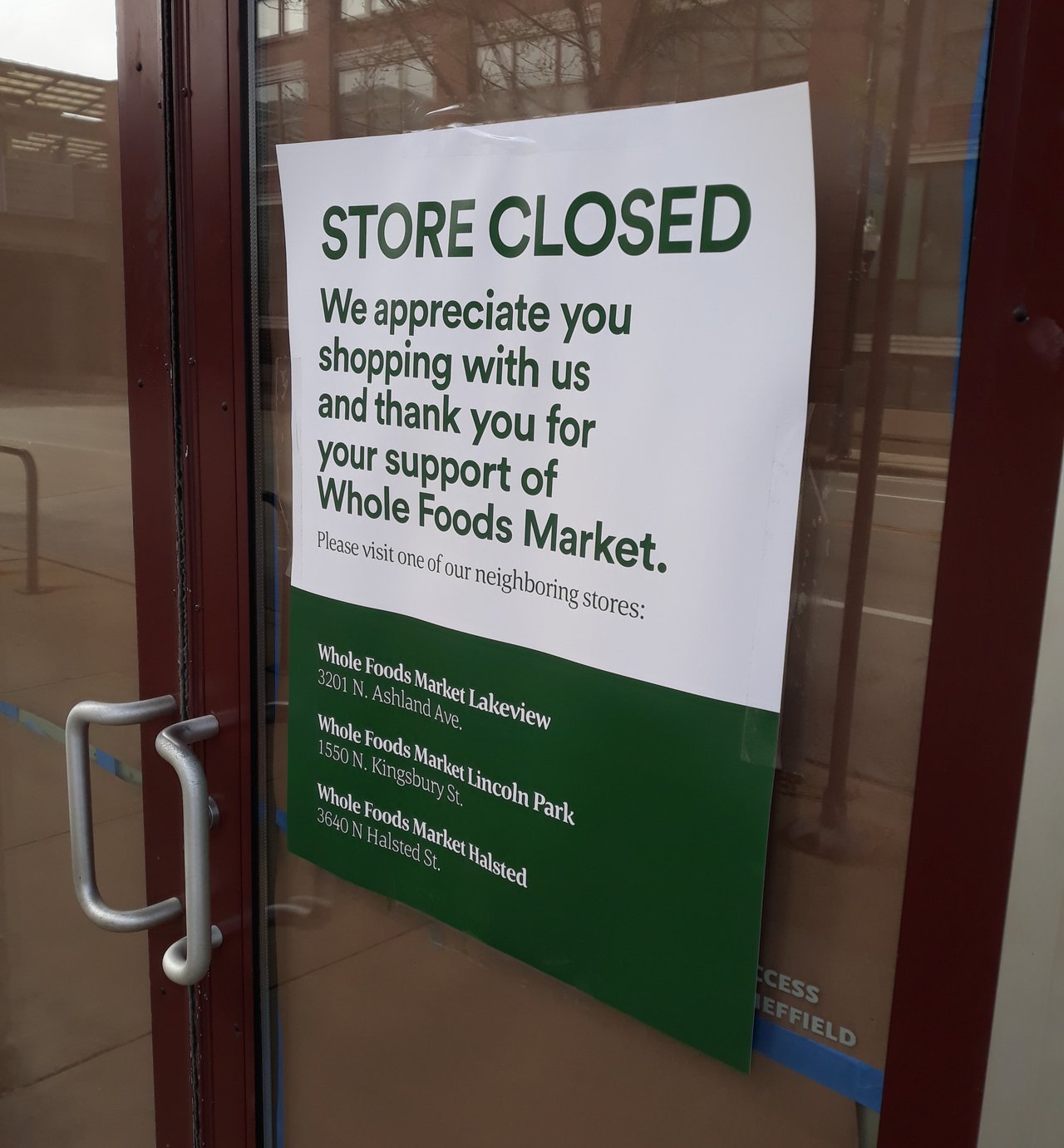 The other soon-to-close Whole Foods in Chicago is located in the the poor, majority-Black neighborhood of Englewood. It faces a much slower doom, with the company saying last week only that it expects the store to close sometime in the coming months. Slow death is apt for Englewood, a community which has seen steady resident exodus and divestment since white flight in the 1960s.
Closing the Englewood store will turn the area into a so-called food desert — an area where there the closest large grocery store is over a mile away — for some residents of the neighborhood. Parts of Englewood were already a food desert prior to 2016 when the Whole Foods first opened.
Last week, media, the mayor and even former Whole Foods CEO Walter Robb all lamented news of the shop's approaching end.
"I died a few deaths on Friday. It broke my heart," Robb told reporter Natalie Moore of Chicago's public news station WBEZ. "A lot of people poured their heart and soul in building this [Englewood Square] center. I personally recruited Starbucks and Chipotle to 63rd and Halsted. I am obviously very disappointed in its closing."
"Amazon's decision to close stores in Englewood and Lincoln Park as part of a nationwide closure of stores is obviously disappointing," Mayor Lori Lightfoot said in a prepared statement. "My immediate worry is for the workers in both locations. Amazon must now take clear steps to protect those workers as they transition to new opportunities."
For all the sad statements, several academics along with one of the neighborhood's representatives in City Hall said they weren't surprised by the announcement. Jeannette Taylor, Alderwoman of the city's 20th Ward on whose border the Englewood Whole Foods sits, said that even if the store removed the neighborhood's food desert designation on paper, most local residents couldn't afford to buy food there anyway. Stephanie Coleman, Alderwoman of the 16th Ward in which the Whole Foods is actually located, did not respond to a request for comment.
"From what I hear from people who live in my ward, they don't really shop there," Taylor said, adding she can't often afford to shop there either. "It's too expensive."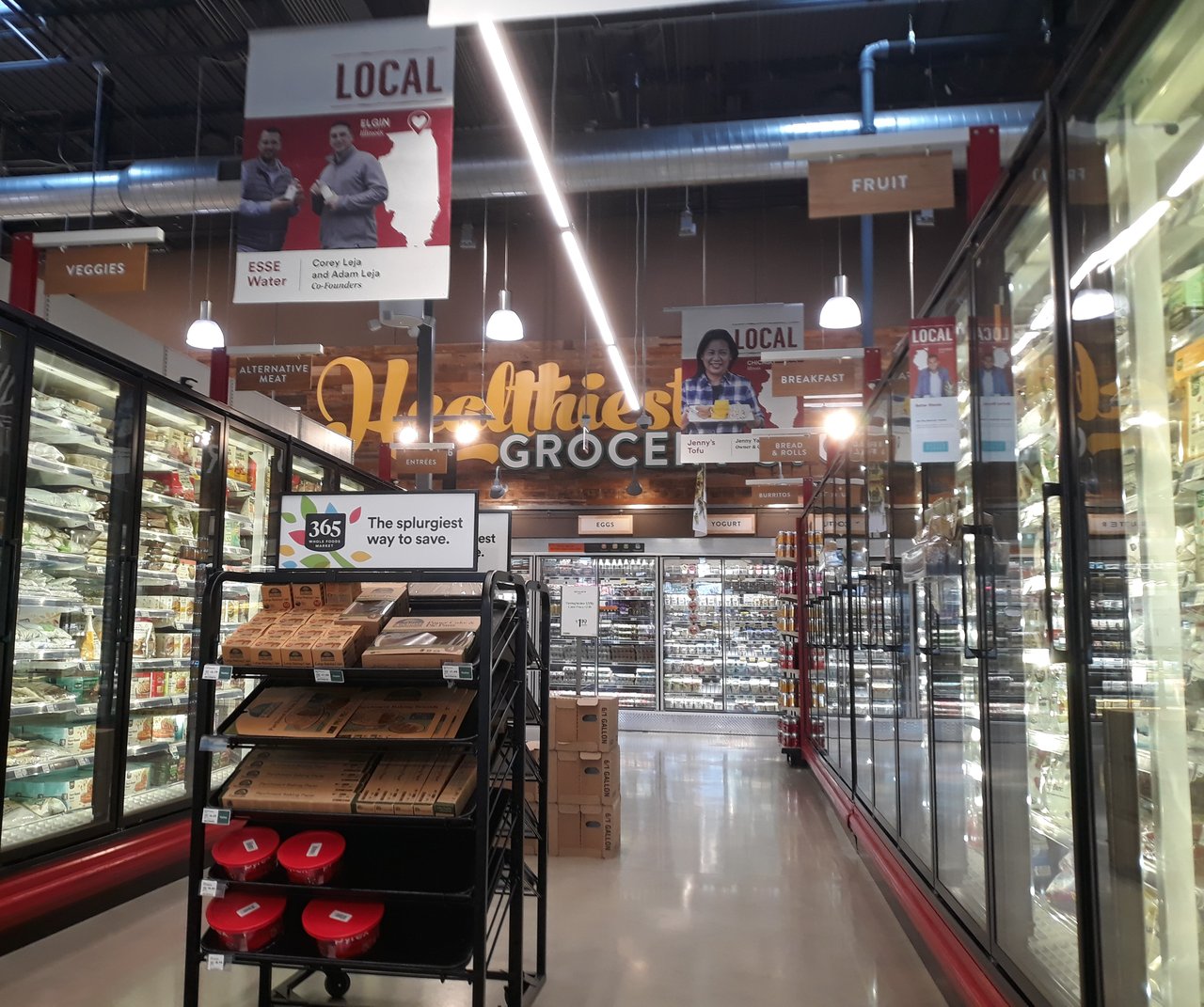 Supporting her point, employees in the Whole Foods on Friday easily outnumbered customers. And not all of the customers were locals.
Taylor's shrugging take on the situation belied her anger at what led to it. In 2014, the city under then-mayor Rahm Emanuel approved an investment of over $10 million in Tax Increment Financing (TIF) funds to subsidize development of a privately-owned commercial square in Englewood, anchored by the Whole Foods.
The developer of the aptly-named Englewood Square, DL3 Realty, also received over $13 million in federal tax credits for the project from the Chicago Development Fund and PNC Bank via the New Markets Tax Credit Program. Several hundred thousand dollars also flowed into the Square from private investors and the Chicago Community Loan Fund.
As with other development deals in Chicago, such as that reached between the city and the Obama Foundation for construction of the controversial Obama Presidential Center, DL3 paid the city all of $1 for the land on which Englewood Square now sits.