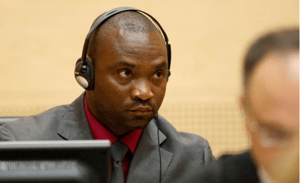 THE HAGUE, Netherlands - The International Criminal Court awarded damages Friday to 297 victims of former Congolese warlord Germain Katanga. In addition to $250 per victim, the judgment includes support for housing, income‑generating activities, education aid and psychological treatment.
Subscribe to Closing Arguments
Sign up for new weekly newsletter Closing Arguments to get the latest about ongoing trials, major litigation and hot cases and rulings in courthouses around the U.S. and the world.