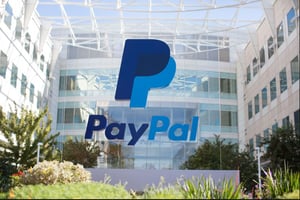 VANCOUVER, B.C. (CN) — Twitch Interactive, a video game streaming broadcaster, has taken Canadian telecommunications giant Shaw Communications and PayPal to court to compel them to deliver information that may identify the culprit behind a "spambot" attacker flooding users with offensive comments.
Twitch filed a petition in B.C. Supreme Court naming Shaw, Paypal, Cloudflare, Whois Privacy Corp., and Whois Guard as respondents.
Twitch says the companies have information on an IP address, a website address, and two email addresses that could identify the anonymous creator of spambots, or malicious computer programs, that began disrupting several Twitch broadcasters' streams in late February. The public chat feature on users' broadcast channels were flooded with repetitive messages, many of them offensive.
"The volume of spam messages on the attached channels was enormous," Twitch says in the March 31 complaint. "The bots were posting an average of 34 messages per minute while on some channels the rate was 600 messages per minute. These attacks had a detrimental impact on Twitch's core value proposition, which is a shared, real-time experience, as well as a potentially detrimental financial effect for both the broadcaster and Twitch."
Attacks have targeted more than 1,000 of the company's channels with more than 150,000 messages containing homophobic, racist and sexually explicit language. Twitch says it traced the attacks to the website chatsurge.net, which offers paid tutorials to people who want to launch attacks against a Twitch channel.
The investigation, taking up hundreds of employee hours, traced the site and associated email addresses to an IP address in the Vancouver suburb of Coquitlam, assigned by Shaw. Website ownership information is shielded by respondents Whois Privacy Corp., based in Nassau with a P.O. box address, and WhoisGuard, based in Panama and also registered to a P.O. box.
"The petitioner is seeking the identity of an attacker who has infiltrated its systems, compromised its services, and caused financial and reputational harm, both to the petitioner and its users," the complaint states. "Any user of the services offered by the respondents to perpetrate illegal activity can have no expectation of privacy."
Twitch's attorney Miranda Lam with McCarthy Tetrault did not return calls for comment. Shaw did not respond to an emailed request for comment.
Calgary, Alberta-based Shaw Communications reported revenue of $4.9 billion Canadian dollars in 2016, according to publicly available information. It offers fiber optic-based telephone, internet, television and wireless services, primarily to Western Canada.
Subscribe to Closing Arguments
Sign up for new weekly newsletter Closing Arguments to get the latest about ongoing trials, major litigation and hot cases and rulings in courthouses around the U.S. and the world.