(CN) — Russia is seeking to stiffen its resolve to fight both Kyiv and the West's full-spectrum assault by ramping up its military offensive in Ukraine, antagonizing Japan over the disputed Kuril Islands and cracking down on dissenters at home, chief among them opposition leader Alexei Navalny.
Faced with the cataclysmic consequences of its invasion of Ukraine, Russia is taking steps on many fronts to keep afloat its battered economy, test the West's mettle, wear down Kyiv militarily and ensure an anti-war movement doesn't take root inside Russia.
Meanwhile, Russia continues to pour troops and weaponry into its war in Ukraine. It's been 27 days since Russian President Vladimir Putin disrupted the world by launching an invasion of Ukraine, alleging that it had become a hostile nation controlled by a United States determined to break up Russia as a state.
Fighting continued to rage Tuesday in many parts of Ukraine with the worst bloodshed taking place in the devastated southern port city of Mariupol. Russian forces claimed that they controlled about half of the city. But Ukrainian resistance in Mariupol and elsewhere remained fierce.
The United Nations said the war has caused the displacement of about 10 million Ukrainians, or nearly a quarter of the country's inhabitants. More than 3.5 million Ukrainians have fled to neighboring countries, making this the biggest movement of people in Europe since World War II.
"What Russia is doing now is missile-driven deportation," said Volodymyr Yermolenko, the editor-in-chief at UkraineWorld, a U.S.-backed media outlet, on Twitter. "Hit civilians with missiles to force them [to] massively leave. Another tactics of demographic change which Russia has been doing for centuries. It wants Ukraine without Ukrainians. But it will never get it."
As it wages a war in Ukraine, Russia is also fighting back on many other fronts too: Taking aim at dissidents at home, launching cyber and propaganda offensives, rattling diplomatic sabers and inventing economic recipes to keep its sanctioned economy afloat.
On Tuesday, a Russian court sent a chilling signal to Russian dissenters by extending Navalny's prison sentence by nine years for fraud and insulting the court. He was thrown into prison in January 2021 on dubious charges after he returned to Russia following treatment in Germany for an alleged poisoning carried out by Russian agents. He is a fierce Putin critic and he's trying to build a movement to oust the Kremlin leader.
"If this [prison] term is the price for my human right to say what I consider necessary, and the civil right to fight for a better future for Russia, then they can seek 113 [years]," Navalny said on Instagram. "I will not give up my words and what I do."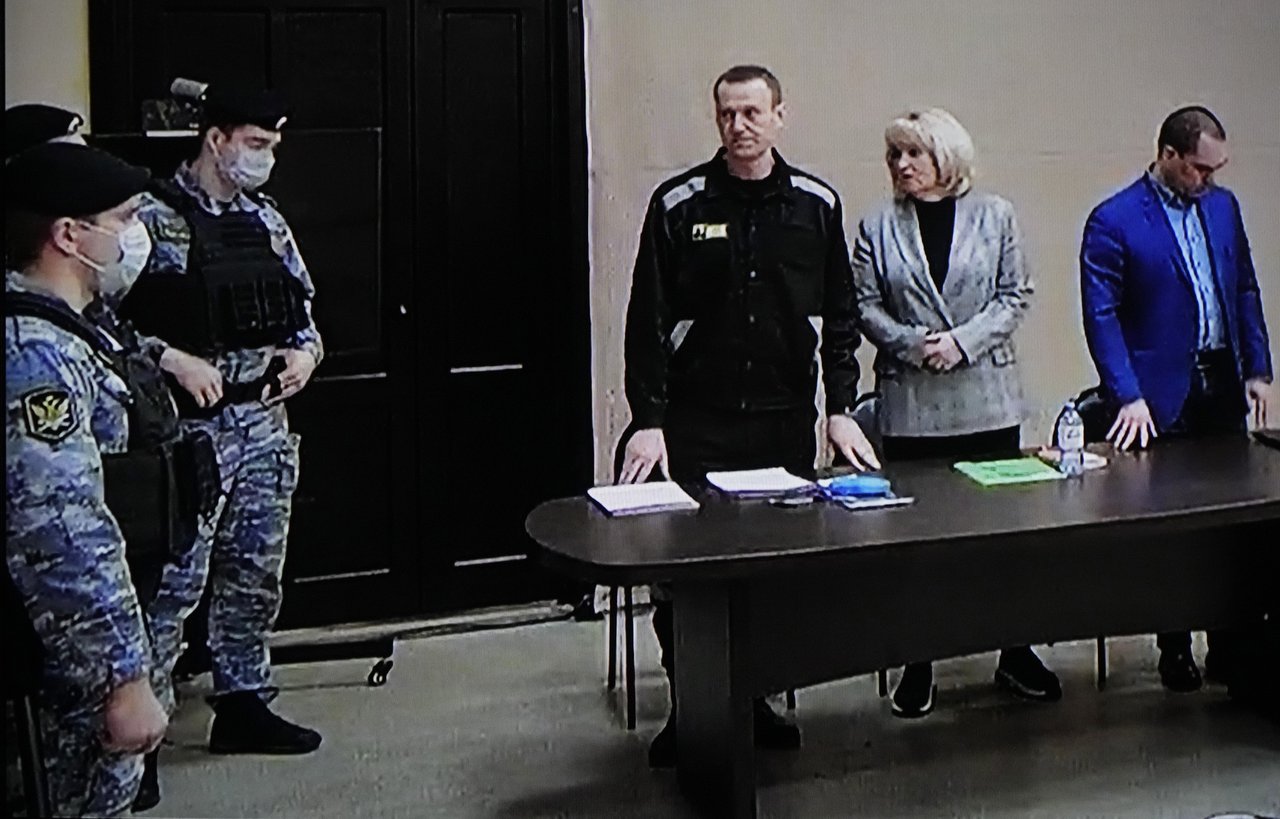 Beyond Navalny, Russia is going after people who speak out against the war and the State Duma on Tuesday voted to expand a recent law allowing authorities to imprison people up to 15 years for spreading "false information" about the Ukraine war. Under new amendments, anyone who "knowingly" spreads so-called false information about all Russian state bodies operating abroad can be fined 1.5 million rubles (about $14,300) and get imprisoned for up to 15 years. In Russia, media outlets must refer to Russia's invasion not as a war but as a "special military operation," the term Putin used when he launched the invasion on Feb. 24.
Since the start of the invasion, more than 15,000 Russians have been detained for protesting against the war, according to figures from OVD-Info, a Russian human rights group. On Monday alone, the group documented cases where a woman was stopped by police in Chelyabinsk and given a warning because she wore a green ribbon, an anti-war symbol. In Tula, a woman was fined for hanging a banner out her window that read, "I'm against the war."