National
Texas asks Supreme Court to keep abortion ban in place
Texas fired back at the Biden administration's challenge to its nearly complete ban of abortions in a response brief filed Thursday asserting the government's lawsuit was out of bounds, while also suggesting the court take another look at the validity of its landmark abortion decisions Roe v. Wade and Planned Parenthood v. Casey. 
Illegal campaign finance trial of Giuliani's Ukrainian cronies heads to jury
The campaign finance trial of Rudy Giuliani's former business associate Lev Parnas approached its conclusion Thursday afternoon as attorneys delivered their closing arguments in the long-delayed criminal trial that was once forecast to expose corruption in the Trump administration's shady dealings in Russia and Ukraine.
Longest sentence yet given out to Jan. 6 defendant
A federal judge sentenced a Dallas man to 14 months in prison on Thursday for his role in the Jan. 6 U.S. Capitol riot, unimpressed by his claim that he's the victim of racism and astounded that he didn't express more remorse for threatening to return to the Capitol two weeks later with a mob and weapons.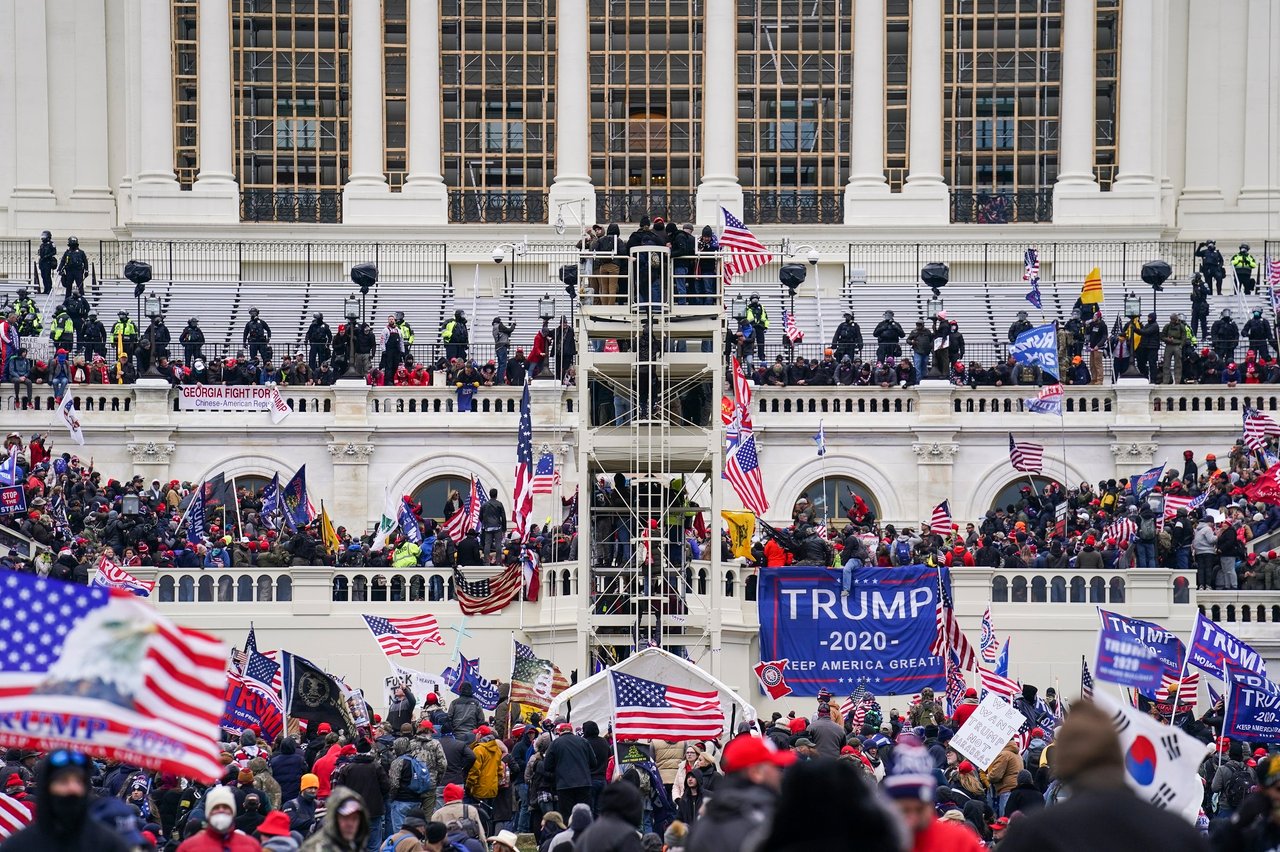 Regional
Newsom backs tougher rules, buffer zone for oil wells
In a win for environmentalists and social justice organizations, California Governor Gavin Newsom announced new rules Thursday require 3,200 feet of buffer space between homes, schools and hospitals and new oil wells. 
Texas attorney general can't dodge suit from fired whistleblowers
A Texas appeals court in Austin denied Republican Attorney General Ken Paxton's request to dismiss a case over his firing of four high-ranking staff members who reported him to investigators on claims he accepted bribes from a campaign donor.
Audit: California could have to repay feds millions in misused pandemic aid
A California agency loosely doled out pandemic relief and the state could be forced to return millions of misused funds to the federal government, according to an audit released Thursday.
International
Rights court tells Ukraine to let its war refugees vote in local elections
The European Court of Human Rights found that Ukraine is unjustly barring people who've fled the conflict in eastern Ukraine from voting in local elections.
European high court: Bulgaria must hear third-party claims over confiscated property
A Bulgarian court acted correctly when it stopped state prosecutors from confiscating cash that might have belonged to the family members of two men charged with drug offenses, Europe's top court ruled Thursday
Subscribe to Closing Arguments
Sign up for new weekly newsletter Closing Arguments to get the latest about ongoing trials, major litigation and hot cases and rulings in courthouses around the U.S. and the world.