National
Taking on Trump, DeSantis launches presidential run
Florida Governor Ron DeSantis, a rising star in the Republican Party and former Donald Trump acolyte, officially filed paperwork to run for president of the United States on Wednesday.
For Roberts, Supreme Court barricades left scars
For nearly two decades Chief Justice John Roberts has sat at the helm of one of the most powerful bodies in the nation as it has reshaped laws on abortion, gun control, voting rights, campaign finance and more, but there is only one issue that keeps the Bush appointee up at night.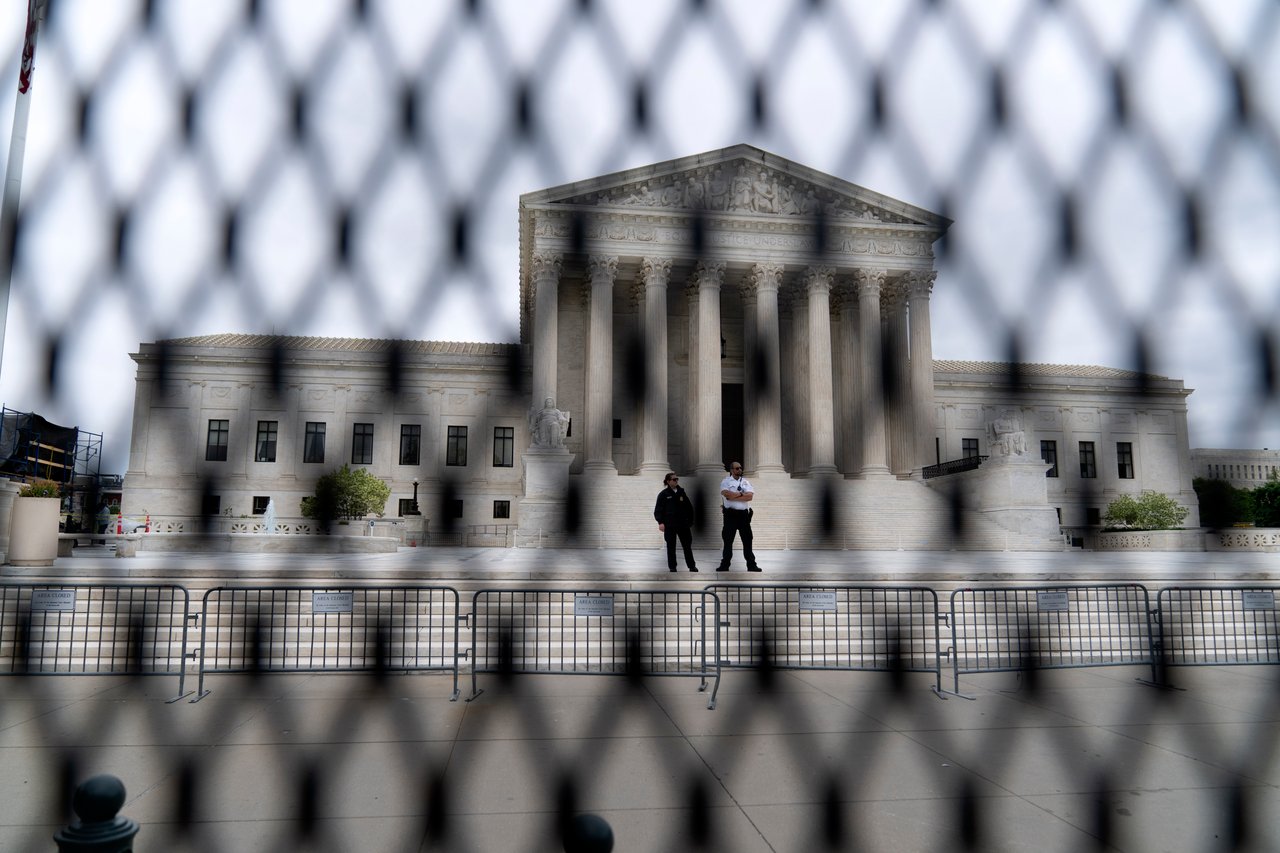 Click here to listen to the latest episode of Courthouse News' podcast Sidebar, tackling the stories you need to know from the legal world.
Regional
Colorado governor signs bill to pay livestock owners for wolf woes
In anticipation of inevitable wolf conflicts, Governor Jared Polis signed into a bill into law late Tuesday night that allocates funding to compensate livestock owners for wolf predation and harassment.
LA fails in bid to claw back police officer headshots
A Los Angeles County judge on Wednesday rejected a bid by the city of Los Angeles to order a freelance journalist to return photographs of LAPD officers he obtained from the city via a Public Records Act request.
International
Meta ordered to hand over documents in EU antitrust investigation
Meta lost a bid Wednesday to withhold thousands of documents as EU authorities investigate the parent company of Facebook and Instagram for anticompetitive behavior.
German police raid homes of climate activists
Calling a climate protest movement a criminal organization, German police on Wednesday raided the homes of protesters affiliated with Last Generation, a group behind disruptive headline-grabbing demonstrations in Germany and elsewhere in Europe.
Shocked Italy mourns flood victims as death toll rises to 15
Italy observed a national day of mourning on Wednesday for the devastating flooding in northern Italy that exposed the country's vulnerability to the ravages of climate change.
Science
Scientists find beer byproduct used in famous Danish art
A study published Wednesday in Science Advances uncovered the base priming layer of famous Danish Golden Age paintings — and found beer byproducts. Besides helping to preserve the art, the revelation ties together two of the most culturally significant enterprises of the time, art and brewing.
Read the Top 8
Sign up for the Top 8, a roundup of the day's top stories delivered directly to your inbox Monday through Friday.