National
Juul to pay six states $462 million to settle teen marketing claims
Vape giant Juul Labs has agreed to pay six states and the District of Columbia $462 million — its largest settlement to date — to resolve claims it marketed vape pens and other products to teens.
Legal privacy boost proposed for abortion care
Concerned about some state efforts to criminalize abortion within their borders as well as outside them, the Biden administration on Wednesday proposed revisions to privacy laws for people who facilitate or receive the procedure.
Trump seeks to delay civil rape trial, saying media tainted jury pool
In a bid to delay the upcoming trial where three women will accuse him of sexual assault, Donald Trump complained that it will be impossible to find an impartial jury on schedule after his unrelated criminal arraignment — a first in U.S. history for a current or former president — drew a "carnival atmosphere with hundreds of demonstrators and reporters."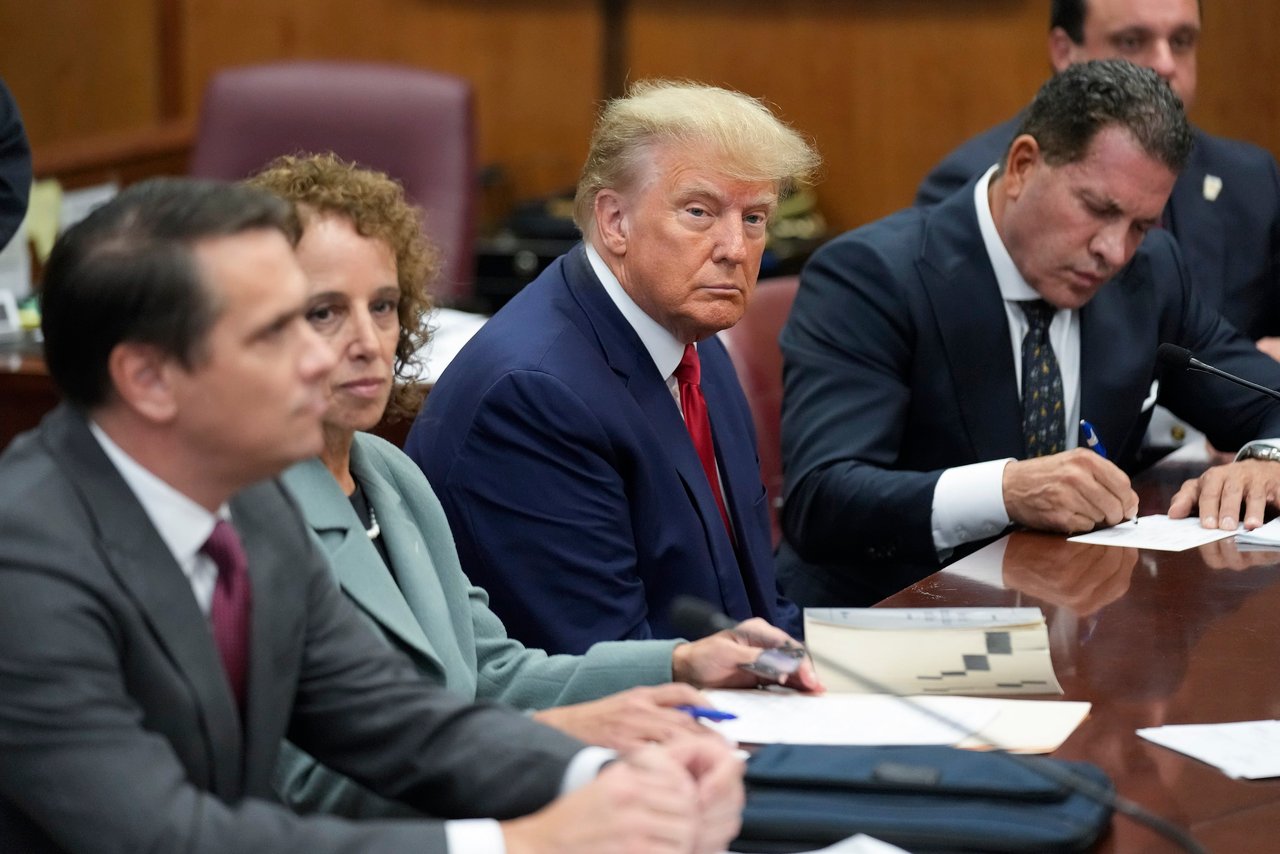 Regional
California high-speed rail project's future shaky without funding boost
California's high-speed rail project has reached a critical point as lawmakers must decide whether to seek more federal aid to finish the first segment, under construction in the state's agricultural center. 
Fifth Circuit lifts block on Louisiana food labeling law 
Louisiana can enforce a state law aimed at keeping companies from deceiving consumers by using meat-like descriptions on packaging for plant-based food products, a three-judge panel at the Fifth Circuit held Wednesday.
International
In Belfast, Biden marks 25th anniversary of Good Friday Agreement
During a visit to Belfast, U.S. President Joe Biden on Wednesday commemorated the 25th anniversary of the U.S.-brokered Good Friday Agreement that largely ended the sectarian conflict in Northern Ireland.
Swiss fight on Covid restrictions marks first for Grand Chamber
Europe's top rights court heard arguments Tuesday over whether Switzerland was too aggressive with its pandemic restrictions.
Italy's Meloni turns to culture wars after muted debut
It's taken a while but Italy's ultraconservative government, led by far-right Prime Minister Giorgia Meloni, is rolling out a domestic agenda built around culture battles as she targets gay families, newfangled climate-friendly foods and a globalized culture.
Read the Top 8
Sign up for the Top 8, a roundup of the day's top stories delivered directly to your inbox Monday through Friday.