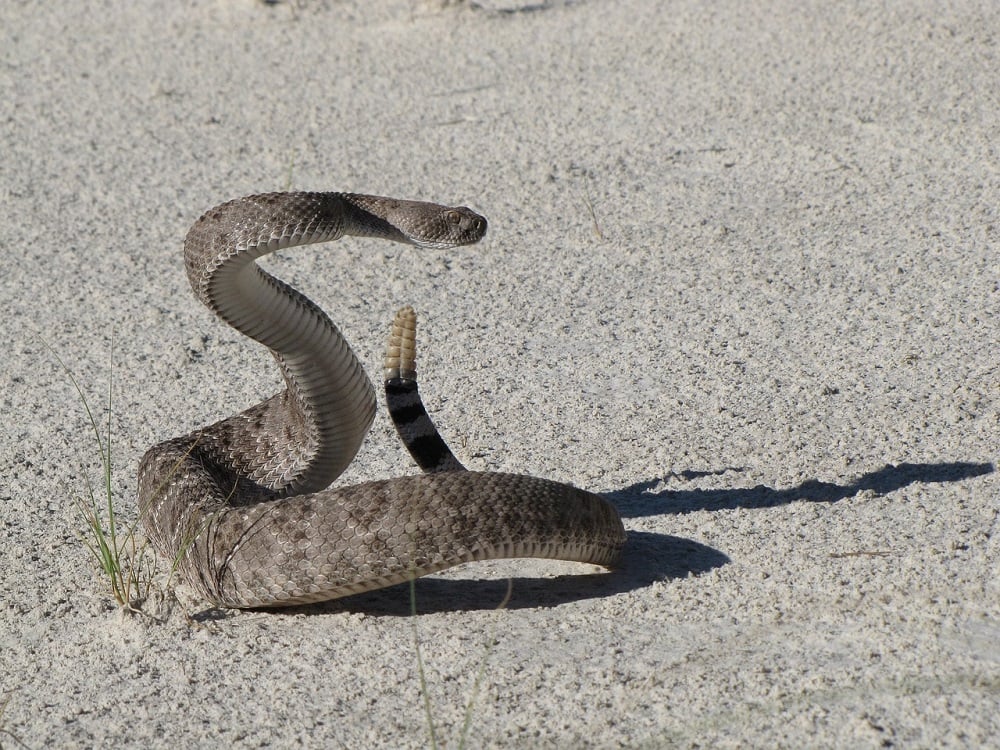 (CN) - Two Florida men, including a star of the Discovery Channel's "Swamp Brothers" television series, have been sentences on charges of conspiracy and illegally trafficking in federally-protected reptiles.
Swamp Brother Robert Keszey and Robroy MacInnes, co-owners and managers of the Glades Herp Farm in Sumter County, Fla., were convicted following a jury trial on Nov. 15, 2013, and sentenced to 12 months and 18 months, respectively, for their roles in the scheme.
The duo will also serve three years of supervised release. MacInees was also sentenced to pay a $4,000 fine, while Keszy will pay a $2,000 fine.
According to the U.S. Justice Department, between 2006 and 2008, the two men collected protected snakes from the wild in Pennsylvania and New Jersey, purchased protected eastern timber rattlesnakes that had been illegally collected from the wild in New York, and transported eastern indigo snakes, which are listed under the federal Endangered Species Act, from Florida to Pennsylvania.
The evidence at trial showed that the protected rattlesnakes were destined for sale at reptile shows in Europe, where a single timber rattlesnake can sell for up to $800. The eastern indigos were intended for domestic sale where a single snake is worth up to $1,000.
In addition to trafficking in illegal animals, prosecutors accused Keszey and MacInnes of attempting to persuade a witness not to provide the government with information regarding the illegal dealings.
The eastern timber rattlesnake is a species of venomous pit viper native to the eastern United States, and is listed as threatened in New York. It is also illegal to possess an eastern timber rattlesnake without a permit in Pennsylvania. The eastern indigo snake, the longest native North American snake species, is listed as threatened by both Florida and federal law.
Subscribe to Closing Arguments
Sign up for new weekly newsletter Closing Arguments to get the latest about ongoing trials, major litigation and hot cases and rulings in courthouses around the U.S. and the world.