By DAN MCCUE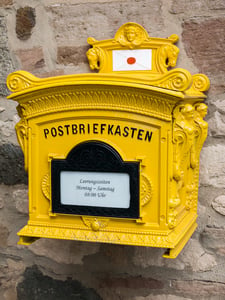 (CN) - The Supreme Court agreed on Monday to try to settle a question that has divided state and federal courts for decades -- whether the Hague Service Convention authorizes the service of process by mail.
The case in question, Water Splash, Inc. v. Menon, Tara, comes to the court from Texas.
Menon, a Canadian residing in Quebec, was employed by Water Splash Inc, of Galveston, Texas as a regional sales representative. In 2012, the company says, it discovered that she was also working as a sales manager for South Pool, a competitor, and had used some of Water Splash's designs and drawings on its behalf in bidding on a municipal project at two Galveston city parks.
In 2013, Water Splash sued South Pool and Menon in a Texas court for unfair competition, conversion, tortious interference with business relations, and conspiracy.
To carry out service of the lawsuit to Menon, Water Splash asked the trial court to order service on Menon in Canada, by "first class mail, certified mail, and Federal Express to Menon's address" and "by email to each of Menon's known email addresses." The trial court granted the motion.
As recounted in court documents, Menon did not answer the complaint, and the trial court granted a default judgment in favor of Water Splash, awarding the company actual and exemplary damages and attorney's fees.
Menon then filed a motion for a new trial seeking to set aside the judgment on the grounds that it was not carried out to the terms of the Hague Service Convention. The court denied Menon's motion for new trial.
Menon then turned to the Texas 14th District Court of Appeals, which overturned the trial court's ruling and remanded the case for further proceedings.
But in a dissent, Justice Tracy Christopher said the majority failed to follow the U.S. Supreme Court's directions on the construction of treaties and the Texas Supreme Court's instructions on the correct approach to decisions of the federal courts.
"Because Texas intermediate appellate courts are bound by these
authorities, I instead would follow their precepts, which lead to the conclusion that service by mail to a litigant in Canada is permitted under Article 10(a) of the Service Convention," Christopher wrote. I accordingly would affirm."
Subscribe to Closing Arguments
Sign up for new weekly newsletter Closing Arguments to get the latest about ongoing trials, major litigation and hot cases and rulings in courthouses around the U.S. and the world.