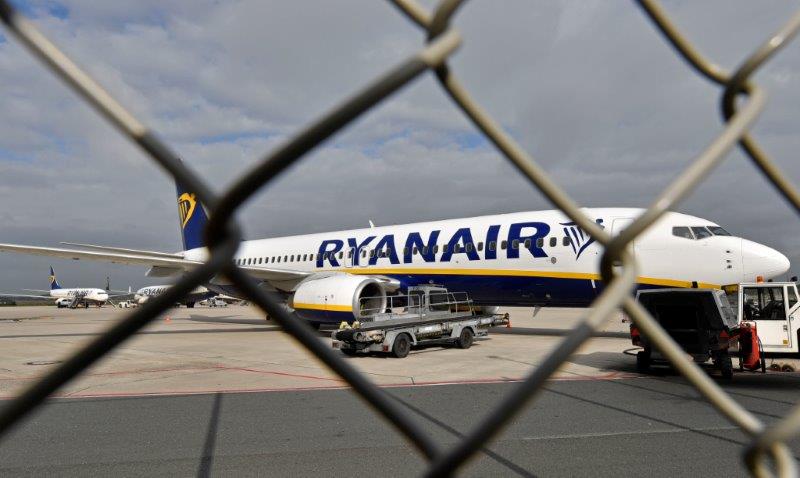 (CN) - Irish budget airline Ryanair can block an online travel agency from "screen scraping" flight and fare information from its website - even though that information is publicly available, the EU high court ruled Thursday.
PR Aviation, a Dutch website that compares ticket prices of the EU's budget airlines, used an automated system to extract flight and fare information from Ryanair's public website. In order to access the Ryanair database, the company had to tick a box agreeing to the website terms - which prohibit the use of automated systems to extract the data for commercial purposes.
And since PR Aviation also books flights for customers in exchange for a commission, Ryanair sued in a Dutch court - both for violations of the EU database directive and Dutch copyright law.
The Utrecht court handed Ryanair a split decision, finding that the EU database law hadn't been violated but that PR Aviation did break Dutch copyright law. It ordered PR Aviation to stop infringing Ryanair's copyrighted flight data, and ordered the company to pay damages.
A Dutch appeals court vacated that judgment, finding that PR Aviation used the Ryanair website legitimately, so there was no copyright infringement. This prompted Ryanair to take the case to the Netherlands Supreme Court, which agreed that no copyright violation had taken place.
However, the Dutch high court asked the European Court of Justice to weigh in on whether PR Aviation had ignored its contractual agreement by screen scraping the Ryanair website for its own commercial purposes and without a license, in violation of the EU database directive.
In a 10-page opinion, the Luxembourg-based court said that the Ryanair website is neither copyrighted nor unique, and therefore not covered by the EU's database law. So the budget carrier is free to adopt contractual conditions for the use of its website, the court added.
"Contrary to PR Aviation's submissions, that interpretation of the database directive is not capable of reducing the interest in claiming legal protection instituted by that directive in that the author of a database protected by that directive, unlike the author of a database which is not so protected, does not have the contractual freedom to limit the rights of users of its database," the court wrote.
And since Ryanair's database cannot be protected by EU law, the company has no choice but to protect it by contractual terms and conditions - provided they fall within applicable national law, the court said.
The Netherlands court must decide whether Ryanair's terms and conditions can legally bar screen scraping under Dutch law, the court concluded.
Subscribe to Closing Arguments
Sign up for new weekly newsletter Closing Arguments to get the latest about ongoing trials, major litigation and hot cases and rulings in courthouses around the U.S. and the world.