WASHINGTON (CN) — It's not uncommon for lawmakers in Washington to get celebrity endorsements on their legislation — but for Paris Hilton, it might be the other way around.
Speaking to a small crowd Thursday at the foot of the Capitol, California Congressman Ro Khanna praised the woman at his side for her longtime advocacy of institutional child care.
"You know, celebrities come in and out of this town," Khanna said at the press conference alongside a bipartisan group of legislators. "They fly in, they do a press conference, some bill is introduced and then they leave. What has impressed me about Paris is commitment."
Hilton, the businesswoman and erstwhile socialite, has been working with lawmakers for years on legislation aimed at increasing federal oversight on institutional care facilities that take in minors — foster care and mental health programs are just two examples. Treatment centers and institutions that hold themselves out as reform schools — including the Provo Canyon School where Hilton was sent by her family at age 17 — are largely unregulated as they set about rehabilitating minors who exhibit behavioral issues or issues with mental health, but they receive billions of dollars in public funding every year.
The most recent bill that Hilton helped craft, unveiled Thursday by Democratic Senator Jeff Merkley and Republican Senator John Cornyn, would implement recommendations made by the federal Government Accountability Office and the Substance Abuse and Mental Health Services Administration to develop information sharing systems between states aimed at preventing the abuse of minors receiving institutionalized care.
The measure — titled the Stop Institutional Child Abuse Act — would also establish a federal working group composed of relevant stakeholders to examine the issue and direct the National Academies of Sciences, Engineering and Medicine to study the use of what the legislation calls restrictive interventions used by youth residential programs, such as using restraints on children.
As of Thursday the bill had yet to be assigned to a committee.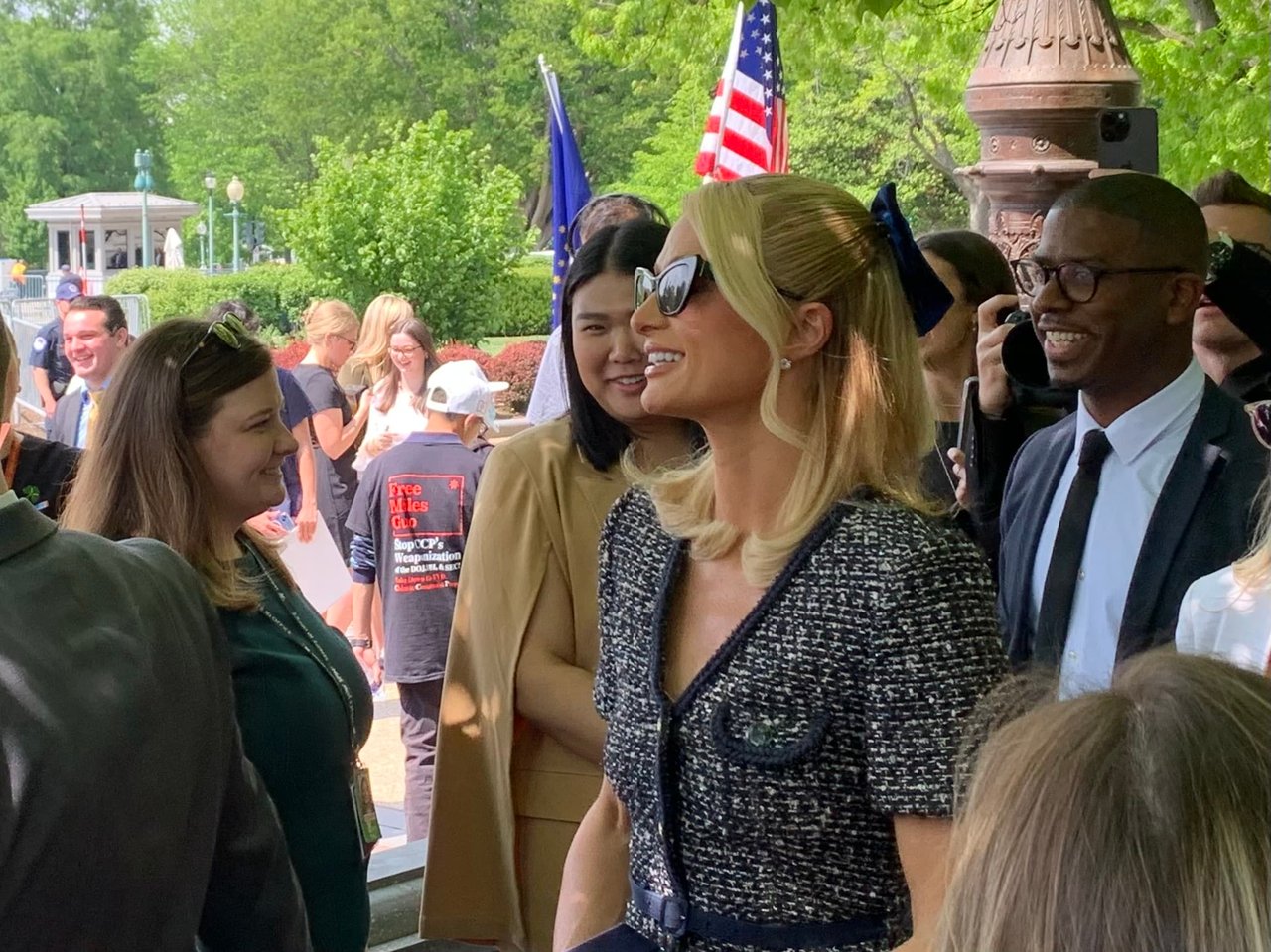 Merkley pointed Thursday to stories of broken bones, abuse and overmedication as examples of the need for congressional action to increase transparency at youth institutions. The Oregon Democrat alluded to the 2020 death of 16-year-old Cornelius Frederick, who was killed at such a facility in Michigan after being restrained by staff.
"We have about 35,000 foster children who are sent into these institutional settings … with virtually no oversight whatsoever," Merkley said. "This is not acceptable."
Cornyn said that residential treatment programs can be part of addressing what he said was a youth mental health crisis that had been partially exacerbated by the Covid-19 pandemic, but that there were far too many instances of intentional abuse at these facilities.
"Many of these facilities do great work, but if just one child was harmed in their care, it's one too many," the Texas Republican said.
Hilton said that the work of reforming what has become known as the "troubled teen industry" has become deeply personal for her. Her advocacy for these reforms last brought the Hilton Hotels heiress to Capitol Hill in 2021.
"I'm determined to to use my platform and resources to make a difference," Hilton said, "and the Stop Institutional Child Abuse Act is where we need to start to address these issues."
Hilton was accompanied on Capitol Hill by a group of other youth institution survivors who gave harrowing accounts of physical, emotional and sexual abuse they experienced and witnessed in their residential programs.
Caroline Cole, a human rights and mental health advocate who is also a survivor, said she first came to Washington with very little hope for a legislative solution. "But, there is hope," she said, "and that's why we're here today. The Stop Institutional Child Abuse Act represents a crucial step towards ending the cycle of abuse and neglect that has gone on for too long."
Merkley, meanwhile, thanked Hilton for her leadership on the issue, calling her a national voice and praising her for bringing the passion and energy needed to move legislation forward.
"We would not be here today if Paris Hilton hadn't taken her childhood experience and said, 'I'm going to make a difference for others,'" the lawmaker said.
Hilton rounded out her remarks by addressing the survivors who haven't yet gotten out.
"I want to send a message to all the children that are trapped in treatment," Hilton said. "You are so much more than your trauma. Your stories matter, and together we can help end the silent abuse and neglect happening right now in every state."
Follow @@BenjaminSWeiss
Read the Top 8
Sign up for the Top 8, a roundup of the day's top stories delivered directly to your inbox Monday through Friday.