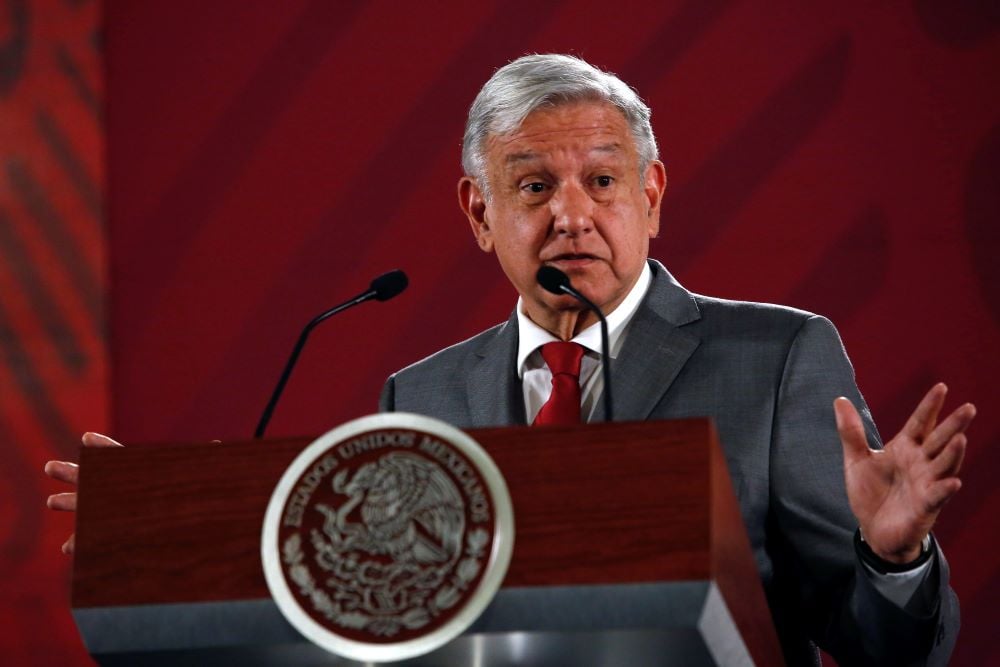 PITTSBURGH (CN) - Nine Mexicans working legally in United States with H2-B visas say J.C. Penney employees conspired with Frazer Township police to have them arrested illegally, accused of passing counterfeit currency - because police thought a Mexican man had passed a bogus bill in a neighboring county.
Three plaintiffs say Frazer Township police arrested them at a J.C. Penney store at the Galleria Mall at Pittsburgh Mills in Tarentum, and accused them of "carrying fake money," then tracked down and illegally arrested the other six Mexicans on similar, bogus charges.
In their federal civil rights complaint, the men say they were falsely arrested because "a currency counterfeiting ring of Mexican men had been operating in Washington County and a federal law enforcement investigation was in process."
But the men say, "the Frazer police did not contact appropriate authorities within the U.S. Attorney's Office, Treasury Department or Secret Service ... to ascertain whether any of the plaintiffs in fact matched the description of the Mexican men wanted in Washington County, or if those suspects were even still at large."
Lead plaintiff Arturo Ocampo Aponte sued Frazer police Officer Joseph Martino, two John Doe police officers, J.C. Penney Co., and its John Doe store manager and Doe investigator.
The plaintiffs all live legally in Pittsburgh and work on H-2B visas doing seasonal work for a lawn service company. They live in the same apartment from mid-March to mid-December, travel together in a company-furnished van, then go home for the remaining months of the year.
"None of them have ever brought their family members to the United States. Beyond paying living expenses, plaintiffs send most of the extra money they earn back to their families in Mexico," according to the complaint. (5-21)
The men are all "readily identifiable as Hispanic men based on their appearance and speech. Except for plaintiffs Arturo Ocampo Aponte and Francisco Jose Barba Aguilera, the men speak limited English, with their primary language being Spanish."
Four plaintiffs say they were forcibly seized by the J.C. Penney store manager after they bought stuff at Penney's. Two men had used $100 bills.
The four men were taken to a security room inside the store where they were search and their wallets were confiscated and inspected. They were questioned separately and individually, were told "not to speak and to sit back to back so that they could not communicate among themselves" and that "if they did not cooperate, things would 'go badly' for them," according to the complaint.
Penney employees accused the two men who had spent $100 bills of passing counterfeit currency. The Penney employees had two photos of a Hispanic man whom they claimed looked like Arturo Ocampo Aponte, but the Mexican men say the photograph did not look like Aponte "or any of the other plaintiffs."
Officer Martino looked at photos of the wanted man on a J.C. Penney computer, but shook his head "in what appeared to be a 'no' gesture," the complaint states.
The men were forced to reveal the locations of their co-workers, who had gone shopping at nearby Sears and Wal-Mart stores.
Frazer police then arrested those three men in the parking lot outside of Penney's and brought them into the J.C. Penney security room to be searched and questioned.
All the men were photographed at the direction of Officer Martinez, who then handcuffed the men with their hands behind their backs. Martinez told them through a translator that they were being arrested for "carrying fake money," according to the complaint.
All of the men "denied that knowingly had possessed or used counterfeit money."
After being held in the security room for approximately 40-45 minutes, the men were kept in handcuffs and placed into patrol cars, where they "observed a flatbed tow truck take away their van" and they were seen "by countless mall patrons and passerby."
They sat for another 45 minutes in the squad cars until they were taken to a Frazer Police substation, where they were allowed to use the bathroom, "but they were not allowed any privacy and were told not to flush the toilet or wash their hands."
They sat in handcuffs for an additional hour before Martino removed the cuffs because of their good behavior.
One plaintiff, Aguilera, received three cell phone calls from his co-workers who had been shopping at Wal-Mart. Martino told Aguilera "to tell his friends to go the McDonald's restaurant to await pickup" but "not to tell the three men about the police," according to the complaint.
"Aguilera complied with Martino's instructions and did not mention the police in speaking with his co-workers."
Frazer police then arrested three more men at McDonalds. The police "put them up against a wall where they were searched" told them "that they were being taken to the police station because their friends were waiting for them," and brought them back to the police station, according to the complaint.
The men were finally released after being detained for another hour at the police station.
When they were taken to the tow pound to get their van, they found it "in complete disarray, with the glove compartment open, grocery bags knocked over, and food lying everywhere, much of it trampled on, effectively destroyed and, thus, unusable."
The men say the Frazer police also "confiscated the purchases that the plaintiffs made at J.C. Penney and Sears, and did not return them until a week later."
The men say that "tracking them down in three different locations in a large shopping center and detaining them was invidious discrimination."
They say they have "been afraid to shop at J.C. Penney" since then, "and have desisted from going on the premises."
The complaint adds: "The events of October 8, 2010, caused plaintiffs to suffer, without limitation, a deprivation of their liberty, an invasion of their privacy, humiliation, ongoing emotional and psychological distress and other harms and damages." They seek damages for illegal search and seizure, equal protection violations, race discrimination, conspiracy and false imprisonment.
They are represented by Jacqueline Martinez, Diane Katz, Witold Walczak and Sara Rose of the ACLU's Pittsburgh office.
Subscribe to Closing Arguments
Sign up for new weekly newsletter Closing Arguments to get the latest about ongoing trials, major litigation and hot cases and rulings in courthouses around the U.S. and the world.