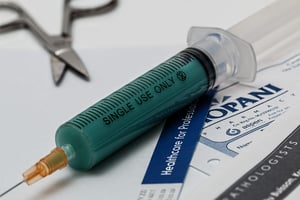 SAN FRANCISCO (CN) – A federal judge on Friday struck down a class action claiming the National Football League and its teams pushed painkillers on injured athletes to get them back on the field, often causing permanent injuries.
In a summary judgment ruling issued Friday, U.S. District Judge William Alsup found retired football players could only seek relief through workers' compensation, because their claims against three NFL teams did not fall within a narrow "intentional harm" exception.
It was the second painkillers class action against the NFL and its teams to be thrown out of court by Alsup, who dismissed an earlier suit, Dent v. NFL, in 2014, finding those claims were subject to arbitration under collective bargaining agreements.
"This and other orders ruling against the theories advanced by plaintiffs' counsel in these cases do not diminish the seriousness of the national need to protect the health and safety of our professional athletes," Alsup wrote in his 9-page ruling.
The judge said although workers' compensation and collective bargaining remedies are not "gold-plated remedies," they are the only remedies recognized by the law.
"The sweeping remedy sought herein by plaintiffs is not, on this record, available under the law," Alsup wrote.
Lead plaintiff Etopia Evans, widow of the late Minnesota Vikings and Baltimore Ravens player Charles "Chuck" Evans, filed a federal class action against all 32 NFL teams in May 2015. The case was transferred from Maryland to Northern California in March 2016.
The players claim NFL teams conspired since at least 1964 to have trainers and team doctors dole out unprescribed pills and injections, sometimes mixing them in "dangerous cocktails," to get players back into games without warning them of the long-term side effects.
Alsup previously dismissed most claims, including conspiracy claims, against all 32 NFL teams, leaving only claims of intentional misrepresentation against the Green Bay Packers, Denver Broncos and Los Angeles Chargers.
The two remaining plaintiffs, Alphonso Carreker and Reggie Walker, argued their claims fell within a narrow "intentional harm" exception to workers compensation exclusivity laws in California, Colorado and Wisconsin.
But Alsup found the deliberate harm exception only applied in cases involving willful physical assault, and that the plaintiffs failed to present facts showing the NFL teams intended to harm players in an egregious manner.
"This order recognizes, as have California courts, that workers' compensation exclusivity may bar claims that reveal egregious employer misconduct," Alsup wrote. "But the mere culpability of such misconduct, without more, is not a basis for keeping in court a claim properly subject to the exclusive remedy provisions of workers' compensation laws."
Carreker, who played for the Green Bay Packers and Denver Broncos from 1984 to 1991, had to get heart surgery in 2013 after anti-inflammatory drugs stopped working because he'd built up resistance from taking too many during his career, according to the lawsuit.
After suffering a sprained ankle while playing for the San Diego Chargers (now the Los Angeles Chargers), Walker said he was given Toradol injections by a team doctor before every game for the rest of his career. Now that he's retired, he has permanent ankle pain, he says.
Last December, an attorney representing plaintiffs in Dent v. NFL asked a Ninth Circuit panel to overturn Alsup's 2014 dismissal of that suit. A ruling is still pending.
Attorneys for the retired football players and NFL teams did not immediately return phone calls seeking comment Monday morning.
The NFL also did not immediately respond to a phone call seeking comment.
The plaintiffs are represented by William Sinclair of Silverman Thompson Slutkin White in Baltimore. The NFL teams are represented by Jack DiCanio of Skadden Arps Slate Meagher & Flom in Palo Alto, California.
Follow @NicholasIovino
Subscribe to Closing Arguments
Sign up for new weekly newsletter Closing Arguments to get the latest about ongoing trials, major litigation and hot cases and rulings in courthouses around the U.S. and the world.