(CN) — Reparations for slavery are a political football in many parts of the U.S., but only one American city has actually enacted such a program.
Often nicknamed "the people's republic of Evanston," this Illinois suburb of 78,000 half an hour north of Chicago is home to Northwestern University with its 23,000 students and 4,000 faculty members. In 2020 more than 90% of its residents voted for President Biden.
Given that liberal cast, the City Council faced little opposition to the general idea of reparations when it came up for a vote in 2019.
Even nationally, few disagree that discrimination and other lingering effects of slavery have unfairly hampered Black communities' ability to build generational wealth. Conservative opposition to reparations typically centers not on this point but on the cost and on the difficulty of identifying specific victims (and villains) after so much time has passed.
For Evanston's law department, the potential for a legal challenge based on the Equal Protection Clause was a top concern.
Explaining today its thinking at the time, the law department said the issue wasn't about the general national harm of slavery. "Local governments are limited in their ability to correct past harms insofar as they are only allowed to address harms caused by the local government itself," a representative there told Courthouse News in an exclusive statement.
Such harms were not hard to find. After hearing a number of proposals at public meetings, the city decided to focus on its own history of government-tolerated redlining and housing discrimination — a residual effect of slavery — and to make grants to people who were directly affected by those policies to help them buy and improve homes.
Evanston's de facto racial zoning policy was in effect from roughly 1919 to 1969, leaving Blacks crowded into segregated areas where they were unable to obtain mortgages, often denied electricity and public services, and exposed to industrial pollution.
For reparations, the plan was to offer $25,000 grants to Black people who were adults living in the city at that time, their direct descendants, and anyone who could prove that they suffered housing discrimination in Evanston afterward. The money could be used for a down payment on a home, for home repairs or to pay down a mortgage.
The law department was also concerned that the money couldn't simply be taken from the city's coffers. "Dollars in the general fund are meant to be spent on the general welfare and services for all residents, not a specific few, and certainly not based on a suspect classification such as race," the department said.
So the city opted to slap a special 3% tax on local cannabis sales and commit the first $10 million in tax revenue to reparations.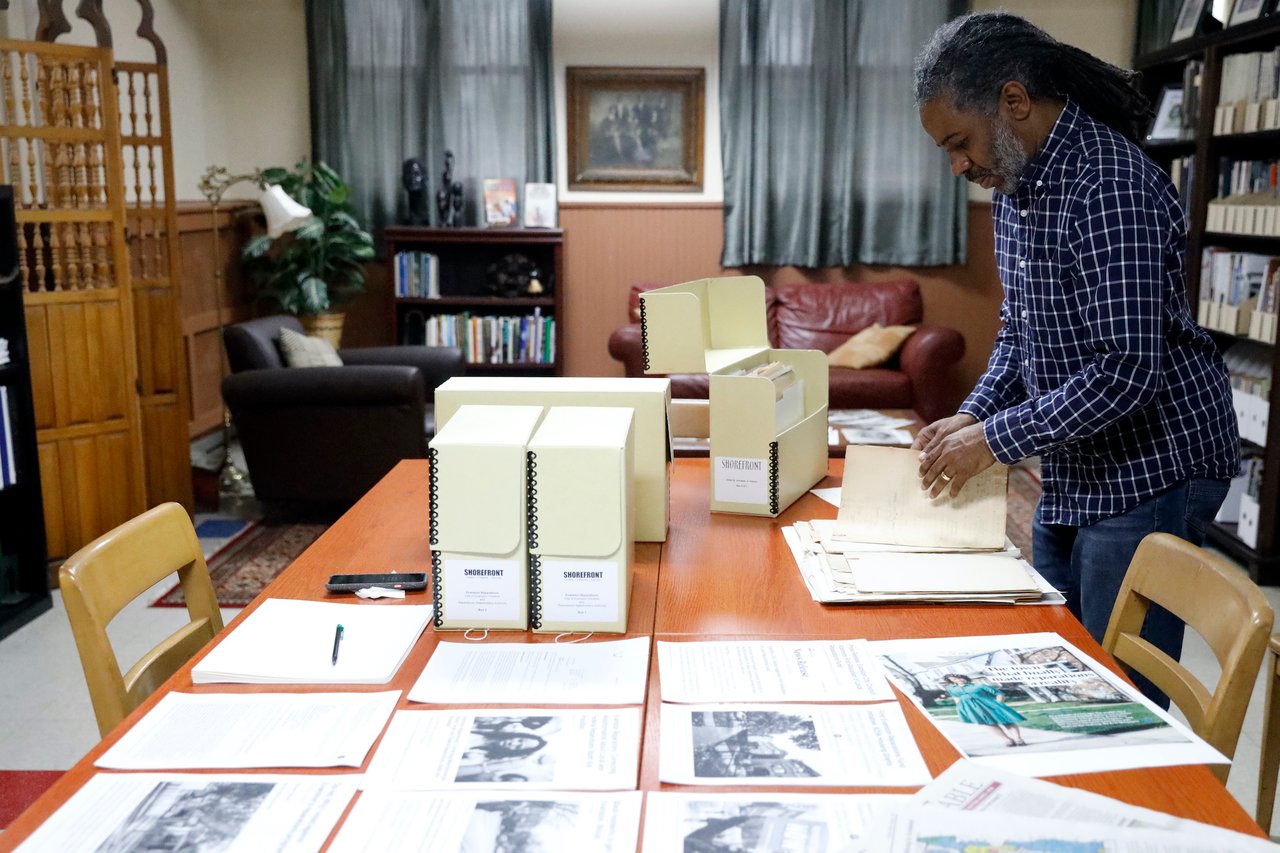 In doing so, the city crafted a plan that could make reparations far more palatable to moderates and conservatives in other parts of the country. Conservatives are generally far more supportive of redressing specific civil rights violations to individuals than giving money away to large groups based on vague criteria. And there's Republican precedent for it: In 1988 President Reagan authorized reparation payments of $20,000 each to nearly 62,000 surviving victims of Japanese internment camps.
Many Republicans strongly support expanding homeownership in minority communities. And a tax on pot might not ruffle cultural conservatives who are unlikely to be affected by it.
"These factors may combine to make the idea of reparations more politically appealing across the ideological spectrum," the law department said.
"That's not why the program was designed this way, but hopefully it makes people in other communities understand the value," added Bobby Burns, a city councilor who represents Evanston's historically Black Fifth Ward. "Reparations are not about race; they're about harm."
The law department's concerns placed limits on the program but successfully shielded it from litigation. While the conservative advocacy group Judicial Watch filed a freedom-of-information suit seeking data on Evanston's plan, it chose not to pursue a constitutional challenge once it obtained the documents.
Still the political and legal advantages that benefitted Evanston when it started the program did little to ease some of the practical problems that arose. The city intended to approve three cannabis dispensaries and reap from $500,000 to $750,000 in taxes a year, but only one dispensary opened and the revenues came in well below budget.
By 2021 the city had collected $400,000, enough for grants to 16 people out of Evanston's roughly 12,000 Black residents. The winners were chosen in a lottery from the 138 people who had been able to prove their eligibility. Most of those were elderly longtime residents and a number of them died while waiting for a payment.
Of the 16 winners, 12 used the money for home repairs and five of those didn't use the entire $25,000. Two used the money to pay down their mortgage. The remaining two, siblings Kenneth and Sheila Wideman, declined the grants after deciding that it was impractical to apply for a mortgage on a first home since they were already in their mid-70s.
The city faced criticism not only for the small number of people who were helped but for the fact that residents couldn't qualify for payments unless they owned a home or were planning to buy one, and only about a third of Evanston's Black citizens own a home.
"Many African-Americans say, 'I want money, not a housing grant,'" explained the Reverand Michael Nabors, senior pastor of the Second Baptist Church of Evanston and president of the Evanston NAACP. "But that doesn't make common sense. If you divided that $10 million by the number of Black people in the city, it's a pretty paltry sum. Giving everyone a $200 check doesn't amount to a hill of beans. But put it in a program to bridge the wealth gap, and that begins to do something. Reparations ought to create programs to help future generations. But that's a hard sell because people want something right now."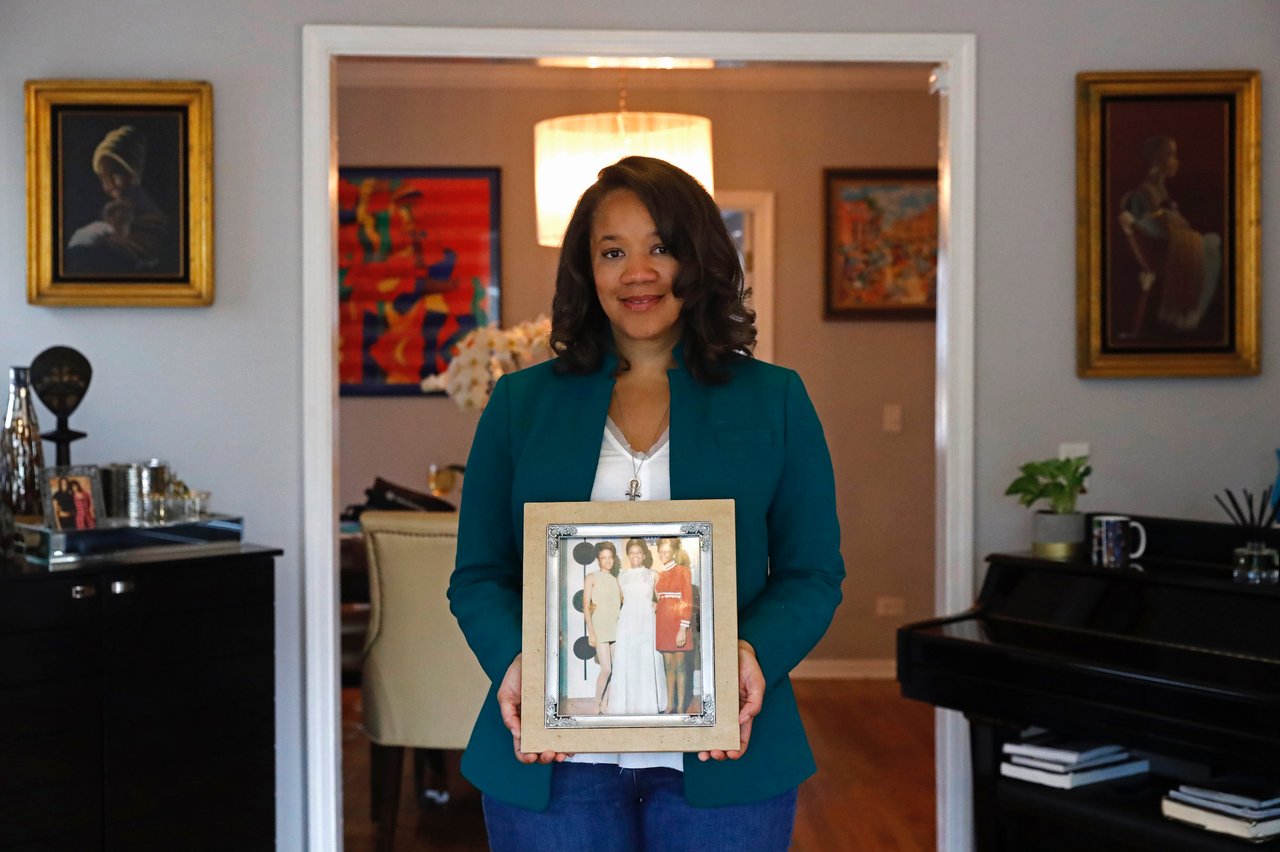 Another complaint was that the grant money would ultimately go to banks and contractors, the very groups that profited from the Jim Crow-era housing discrimination. In response, the city urged the organization managing the program, Community Partners for Affordable Housing, to use more Black-owned banks and Black contractors.
But the organization pushed back, saying that it had difficulty hiring Black contractors because the work wasn't as lucrative as what the contractors could obtain elsewhere.
In December 2022 the city expanded the effort by committing an additional $10 million to be funded by a new tax planned for high-end real estate sales. The reparations fund also received $942,000 in donations raised by 18 mostly white churches and synagogues.
Last month the city announced plans for 35 to 80 additional grants. Rather than waiting for cannabis revenues, the city council voted to transfer $2 million from its general fund to pay for them, despite the law department's warnings.
"Taking funds out of the general fund would likely raise a challenge of some kind, most likely under the Equal Protection Clause," the law department told Courthouse News.
Evanston has decided to risk it. Right-wing organizations "will sue you no matter what," said Alvin Tillery, a political scientist at Northwestern who is studying public reaction to the program. "They live in a made-up world where lots of history never happened and slavery was some sort of full-employment program." He added, "If you worry too much, you'll never try anything."
On March 2 the city council also voted to give direct cash payments to Kenneth and Sheila Wideman — the siblings who turned down the grant they had won in the initial reparations lottery — making them the first Americans to receive cash as reparations for slavery.
Following complaints that it was unfair to give cash payments to some residents and not others, on March 27 the council voted to allow anyone eligible for a grant to receive it in the form of a cash payment. This led to consternation at the next meeting of the city's reparations committee because the city lacks the ability to police whether residents who receive cash directly actually use it for housing-related expenses or even whether they spend it in Evanston, two of the original stipulations for the grants.
"We don't necessarily want to just give money out and have people do whatever they want to do with it, to send money to their cousin Pete who lives in Lansing, Michigan," said Nabors in a Facebook video. "That's not what this is for. The reparations money is for helping Black people that are connected and living in Evanston to remain in Evanston and to create opportunities for them to have homeownership."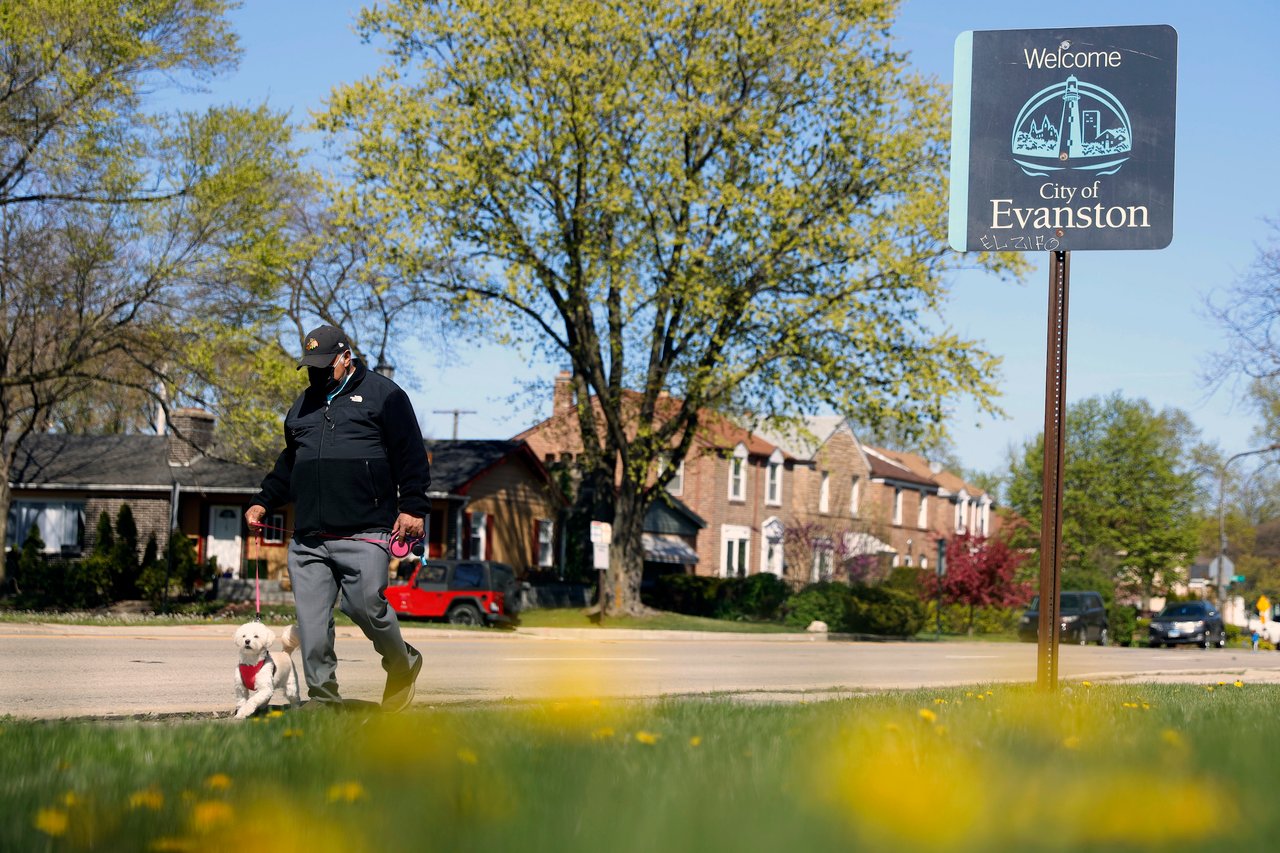 The law department was once again worried, warning that direct cash payments could be unconstitutional if they're not "a narrowly tailored remedy to repair past harm."
And Judicial Watch is, well, watching. "We're going to see what rules are put in place," said Michael Bekesha, a senior attorney at the organization. "The idea was to remedy past discrimination, and paying off a mortgage goes directly to remedying a violation. But there might be other legal implications if people are using the money not for housing but to go on vacation."
But people aren't sending the money to their cousins or using it for vacations, said Burns. The money is still supposed to be used for housing, although that can now include paying rent and utility bills. He acknowledged, however, that this requirement is being enforced "on the honor system."
Another problem is that if recipients are getting cash rather than having the city pay their expenses, they could be subject to income tax, which would reduce the benefit. (The Reagan Japanese reparations program specified that the payments were tax-free, but Evanston has no power to change federal tax policy.)
The law department believes that recipients of cash would be subject to income tax unless their income is so low that it qualifies as "needs-based assistance."
The bottom line is that, while Evanston has helped a number of its residents and created a model that could be politically viable elsewhere, it has still found it hard to achieve far-reaching effects without running into practical and legal obstacles.
"This isn't change that can be a beacon for the nation," complained former alderman Cicely Fleming, who cast the lone dissenting vote against the original proposal because she thought it didn't go far enough. "It is a dim, weak light."
And yet that light is "already finding support elsewhere," said Tillery. Former alderman Robin Rue Simmons, who spearheaded the program, went on to found a nonprofit called First Repair that works with communities nationwide on the reparations issue.
Nabors notes that Evanston has gotten inquiries on how to start a similar program from at least a hundred other communities, including San Francisco, Boston, Atlanta, Detroit, Tampa, St. Paul, Tulsa, Roanoke and Palm Springs.
The key lesson for other communities, Burns said, is that Evanston didn't just form a committee to study the issue; it first identified a source of funds and then asked the affected community what form of remedy it wanted. "The money is the most important thing," he said. "That's how people know this is real."
Read the Top 8
Sign up for the Top 8, a roundup of the day's top stories delivered directly to your inbox Monday through Friday.