CARRIZO PLAIN NATIONAL MONUMENT, Calif. (CN) — On the drive to the Carrizo Plain National Monument, a cranky local has created a low-budget sign for visitors: "The flowers are dead go home."
But I know better. I've seen the stories in the media and the photos on Instagram.
It's going off out there.
So I forge ahead, camera ready, eager to see what is being described as a "superbloom" — a lush, colorful display of wildflowers that rivals the best painter's pallet.
Except, I'm told, there's actually no such thing as a superbloom.
"We really don't use that term, superbloom," said Jorge Moreno, public information officer for California State Parks. "It's not really a scientific term."
In 2017, when gorgeous California wildflowers drew headlines everywhere, Moreno said, many media outlets began using the term superbloom, which was picked up by social media and became part of the landscape lexicon. And as the state experienced atmospheric river after atmospheric river this winter, many began to speculate again about possible wildflower jackpots.
Aka, superblooms.
"With all the rain, people really had expectations about it," said Neil Havlik, a retired botanist and board president of the Carrizo Plain Conservancy, a nonprofit that has helped protect thousands of acres in southeastern San Luis Obispo County.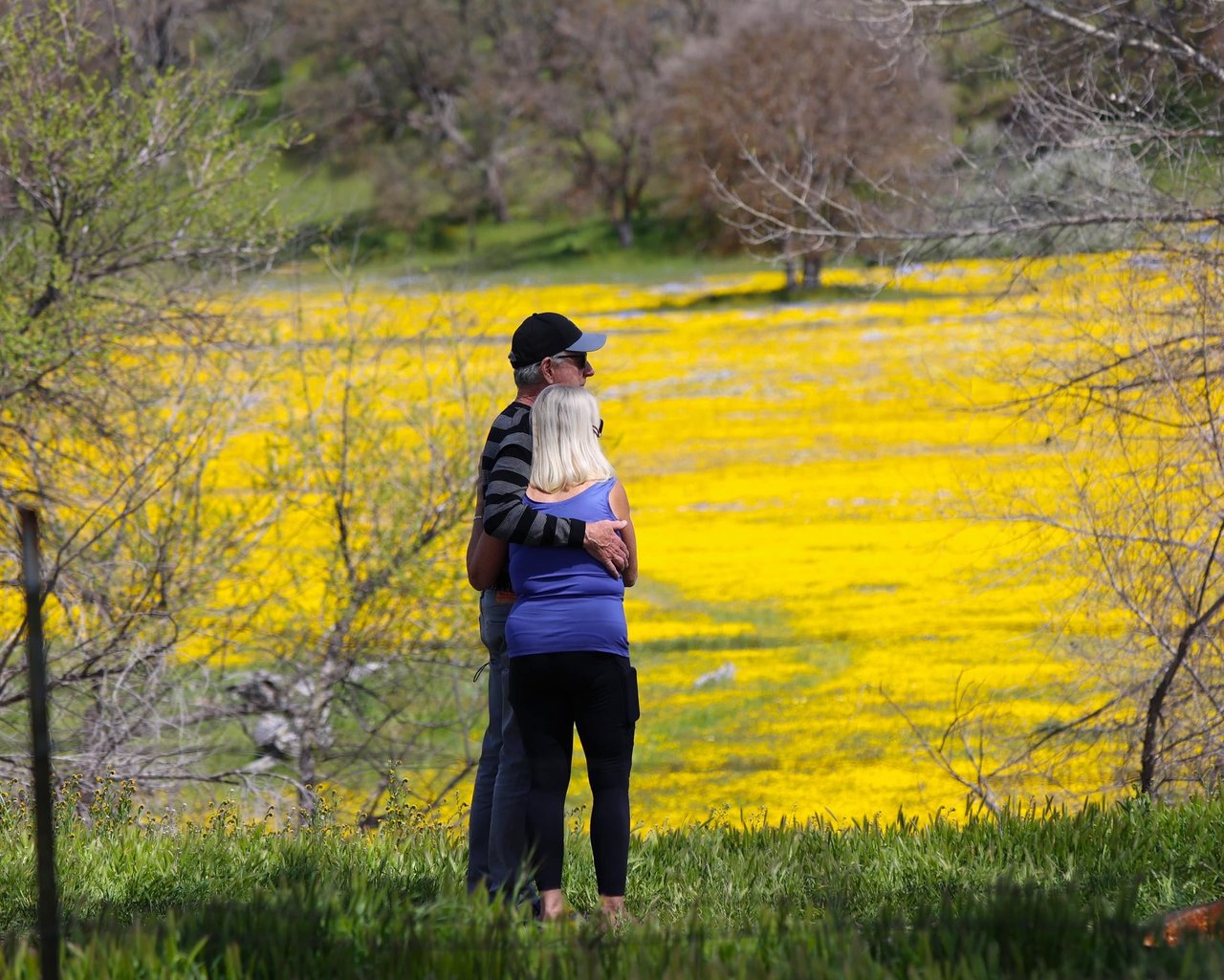 In California, wildflower explosions occur in several places, including the Antelope Valley Poppy Reserve, and the Anza-Borrego Desert State Park in Southern California, the eastern Sierra, and the Carrizo Plain. But wildflower blooms aren't always easy to predict, and the window of opportunity to see them is short.
In the past, I've made the trek to see the wildflowers in Carrizo only to leave underwhelmed. But this year, I was determined to witness the rainbow colors that I'd seen in photos from 2017 and the last superbloom, 2019.
In my favor, this year's weather was conducive — not just because of the rain but because of the timing of it, Havlik said. If it rains often and early, he said, grass will grow more, and grass can smother and hide the flowers.
"Wildflowers are not good competitors," said Havlik, former natural resource manager for the city of San Luis Obispo.
That's one reason deserts have great wildflower displays: no grass.
This year's cooler temperatures also helped since grass grows slower in chilly weather, giving flowers a head start.
"As they get bigger, they're able to fend for themselves better," Havlik said.
Roughly 45 miles from Carrizo Plain — and not far from the "Go Home" sign — hillside daisies carpeted the ground near Shell Creek Road in Santa Margarita. Several visitors stood in the fields for selfies, which, of course, is not healthy for future blooms if flowers get trampled. This is why state parks initiated its Don't Doom the Gloom campaign, which implores visitors to stay on designated trails and to not pluck the plants.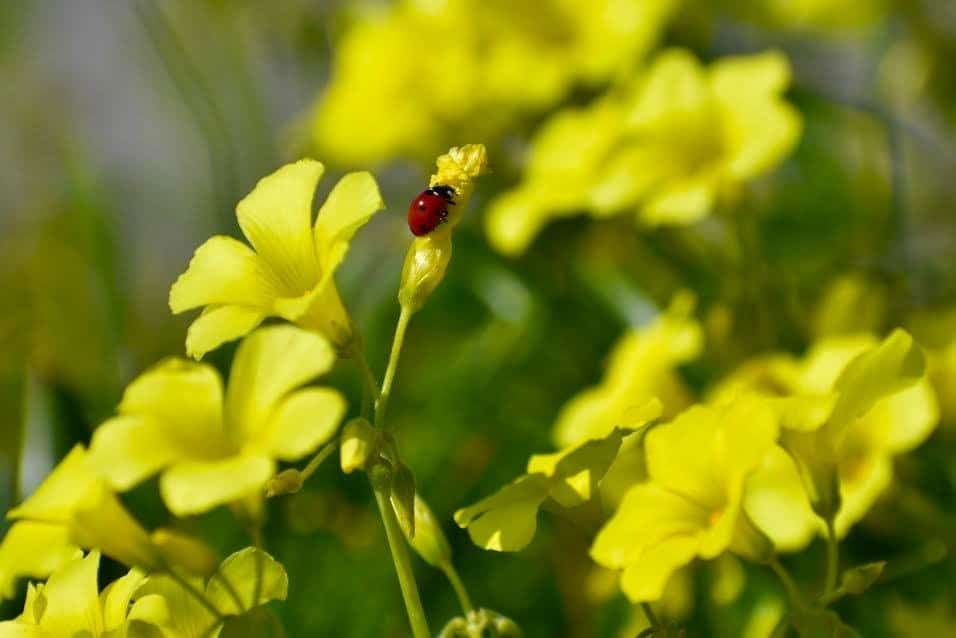 "Take that beautiful photo, but don't take the flower," Moreno said.
I took several photos of the stunning fields of yellow, but quickly continued toward Carrizo Plain, seeking more variety.
The plain features 250,000 acres of grassland along the base of the Temblor Mountains, 60 miles east of San Luis Obispo. In the summer months, it's brutally hot here, which is why Soda Lake — an alkali wetland — is normally dry.
Home to many plant species and endangered wildlife, in the plain you might see kit foxes, pronghorn antelope or the giant kangaroo rat.
Or you might see nothing.
After all, this is billed as a place where you can "hear the silence." Those scorching summers contribute to the desert-like feel and sense of isolation. Here lonesome roads and empty fields are occasionally interrupted by dusty, "Breaking Bad"-style RVs, which — despite open doors — don't look overly welcoming. And there's a noticeable lack of anything resembling commerce, aside from an abandoned gas station and a middle-of-nowhere motel that seems like a mirage.
That off-the-grid vibe is unlikely to change: In 1988, the Nature Conservancy partnered with the U.S. Bureau of Land Management and the California Department of Fish and Game to acquire, manage and conserve this expansive area, which officially became a national monument in 2001.
Traversed by the San Andreas Fault, this place is peacefully creepy. But, as many a plein air painter has discovered, it has its charms. And if spring conditions are favorable, hordes of flower tourists will make the pilgrimage to this natural field of dreams.
Google "Carrizo Plain" and you'll see fantastic photos of flower-covered hillsides, displaying brilliant hues. But visitors shouldn't always expect to experience what they saw on the internet.
"They expect it to look exactly the same," Moreno said, "but sometimes it's not the same."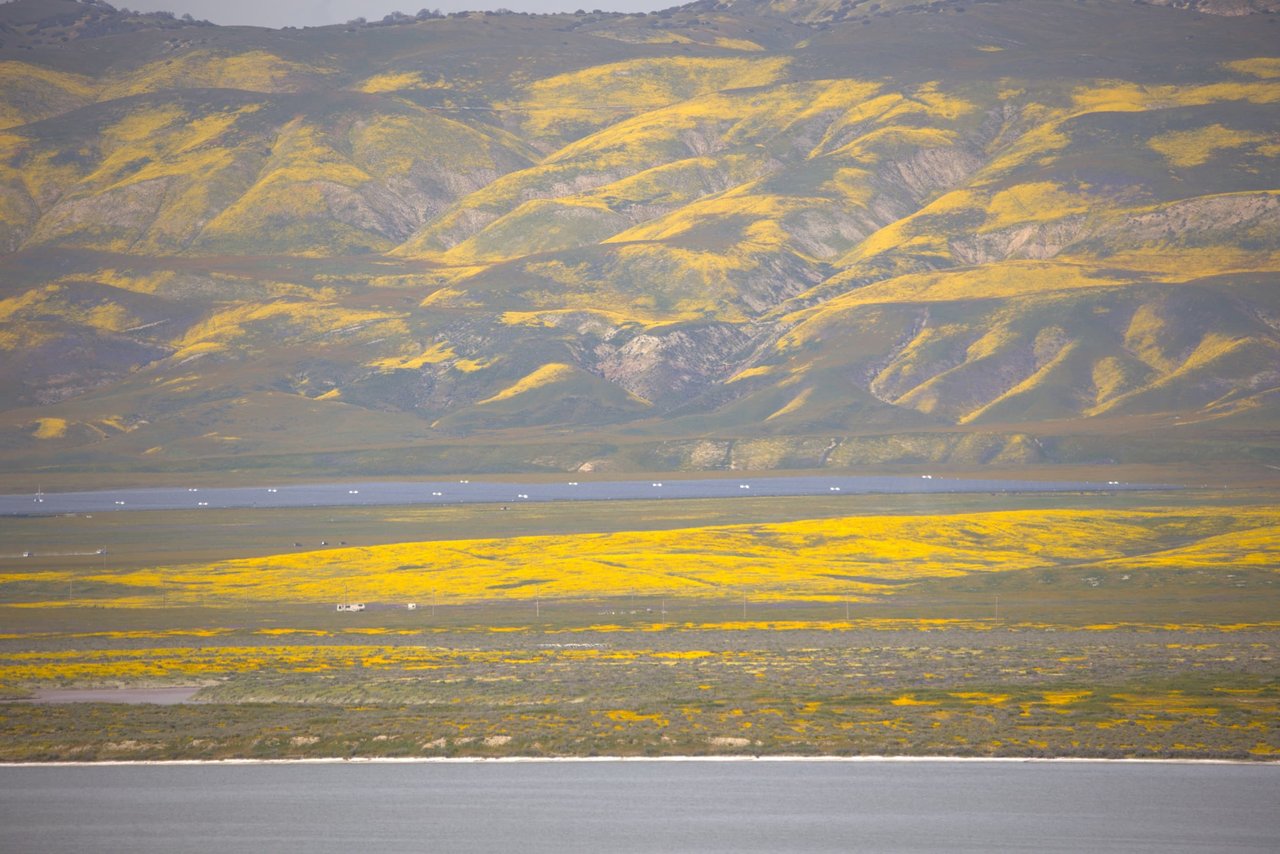 That said, a field of poppies in Antelope Valley or phacelias in Carrizo Plain can be pretty impressive.
"It's pretty magical to see it for yourself," Moreno said.
During my visit to Carrizo, there were a few purples and blues and thick patches of yellow hillside daisies, with a mix of dark orange fiddlenecks.
"This has been a pretty darn good year," Havlik said.
But while media labeled it a superbloom, I have to admit I was a little disappointed. All that yellow was pretty, but I had hopes for more purples, blues and oranges.
While the bloom still has a couple of weeks left, Havlik seemed to agree.
"I can't really call it a superbloom," he said. "The diversity wasn't quite as it was."
In his view, superblooms require two things: completely blanketed hillsides and diversity of colors. And, compared to the vaulted bloom of 2017, he said, this year didn't quite size up.
But for a state that had experienced three of its driest years on record, recent rains brought a welcome return of color. And if the Washington Post or New York Times wants to call it a superbloom, so be it.
Fields of flowers are still awesome.
"There's no definition of a superbloom," Havlik said. "It's really in the eye of the beholder."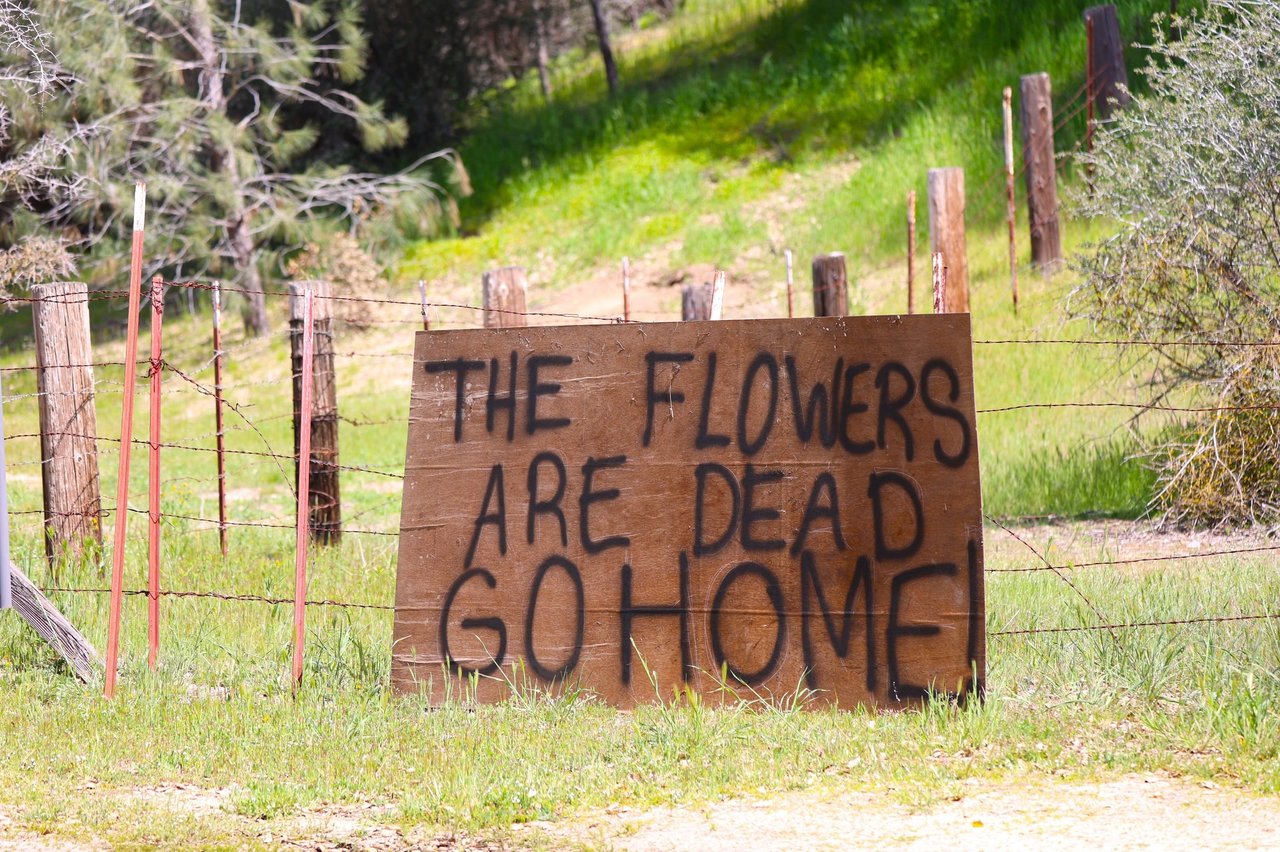 Read the Top 8
Sign up for the Top 8, a roundup of the day's top stories delivered directly to your inbox Monday through Friday.