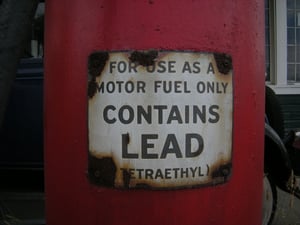 St. LOUIS (CN) — More than 4,000 lead-infested properties will be cleaned up in eastern Missouri, where 9 percent to 17 percent of children have elevated lead levels in their blood, federal officials said Wednesday.
Doe Run Resources Corp. must help clean up "thousands" of homes in three ZIP codes near the Big River Mine Tailings Site in St. Francois County, about 70 miles south of St. Louis, under the agreement with the U.S. Environmental Protection Agency and Missouri.
The Department of Justice said 9 percent to 17 percent of the children in the three ZIP codes affected have elevated lead levels in their blood. Elevated lead levels can cause behavioral disorders and learning disabilities. Youngest children are most at risk.
St. Francois County, pop. 66,627, is 92 percent white, with a median income of $45,431, about $6,000 less than the state median, according to city-data.com. A heavily Republican county, Donald Trump took 70 percent of the vote there in 2016.
"Under today's action by DOJ, EPA, and the State of Missouri, Doe Run has agreed to take significant actions to address lead contamination at thousands of residential properties in St. Francois County," Acting Assistant Attorney General Jeffrey H. Wood with the Justice Department's Environment and Natural Resources Division said in a statement.
"Part of the 'Old Lead Belt,' this area is in the midst of one of the largest former lead mining districts in the world. Timely action to clean up these contaminated areas is vital to the surrounding communities."
The total cost of the cleanup is estimated at $111 million, with the EPA contributing up to $31.5 million. Doe Run will be responsible for the bulk of the cost, but Tammy Stankey, Doe Run's senior communications liaison, declined to say how much it would be.
"Doe Run will work with Soil and Land Services, LLC to test soils at residential properties identified by the EPA to determine those properties, or portions of properties, that meet EPA established soil replacement or remediation criteria," the company said in a statement. "Soil and Land Services, LLC will perform the soil removal and replacement, if warranted. Individual landowners will not be responsible for any of the costs, as the work is being funded by the U.S. Superfund Program, Doe Run and others."
The decree has a 30-day comment period before commencing.
In its complaint, the Department of Justice said Doe Run and its predecessors mined, milled and/or owned facilities in the Big River Mine site and allowed individuals and companies to remove chat and tailings from waste piles that were used in yards, gardens, sand play lots and other residential uses.
"Although numerous mining operations existed in this area, we are the last major operator in Missouri," said Mark Yingling, Doe Run's vice president for environment, health and safety. "Doe Run is committed to assisting regulators to address non-naturally occurring sources of lead in residential soils where Doe Run had historic operations."
Follow @@joeharris_stl
Subscribe to Closing Arguments
Sign up for new weekly newsletter Closing Arguments to get the latest about ongoing trials, major litigation and hot cases and rulings in courthouses around the U.S. and the world.