SAN FRANCISCO (CN) - As Facebook attempts to navigate the choppy waters of fighting fake news and protecting free speech, two lawsuits filed Tuesday claim the social media giant is failing at one of those tasks by suppressing the views of a Russian news agency and an Egyptian-born activist.
The Federal Agency of News, a St. Petersburg-based media outlet, and its owner and general director Evgeniy Lvovich Zubarev claim Facebook abruptly deleted the news outlet's account for allegedly violating the platform's terms of service.
In doing so, the news outlet claims the social media behemoth has cut off one of Russia's most popular news websites from reaching Russian citizens on Facebook.
"Facebook seeks to dictate news content based upon its own political view point thereby attempting to influence the public media coverage of internal political events in the Russian Federation," the news outlet states in its 18-page complaint.
Meanwhile, the Menlo Park-based tech giant was hit with another federal lawsuit Tuesday claiming it has unfairly restricted the account of an Arizona resident from Egypt who frequently opines about religious freedom and politics in his home country.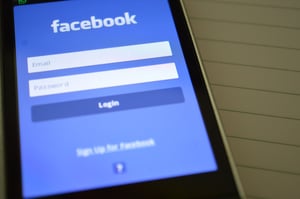 Sadek Raouf Ebeid, a medical doctor from Maricopa County, said Facebook froze his account multiple times after he posted articles "written in a professional and eloquent manner, free of any defamatory, profane, or lewd remarks."
Ebeid said he and his supporters had their accounts repeatedly suspended after they authored or shared posts from his popular Facebook page, "Egypt-Cradle of Love." Facebook also removed several posts authored by Ebeid that were erroneously flagged as spam.
One of the posts was part of a campaign to remove Britain's former ambassador to Egypt, John Casson, after he criticized an Egyptian judge who "is widely perceived as the pioneer of ending the Muslim Brotherhood rule in Egypt," according to Ebeid.
Frustrated after Facebook removed his posts, Ebeid penned a new post criticizing Facebook for deleting his writing and restricting his account.
"What legal grounds do you have in order to ban a writer from posting an opinion," Ebeid wrote in his post. "I have been banned from all groups again simply for leading a peaceful campaign to recall the British Ambassador in Cairo…."
That post too was deemed spam and deleted, according to the complaint.
The situation surrounding the removal of the Russian news outlet's account appears somewhat more nuanced.  At least two individuals previously associated with the Federal Agency of News were indicted by special counsel Robert Mueller earlier this year for their alleged involvement in a conspiracy to defraud the United States, influence the 2016 U.S. election and undermine confidence in nation's political system.
The news agency's founder and former general director Aleksandra Yuryevna Krylova allegedly worked with Russia's Internet Research Agency, which the U.S. has accused of carrying out "information warfare" through social media platforms to target U.S. citizens.
However, the Federal Agency of News says Krylova has not been involved with organization since 2014 when she sold 100 percent of the company's shares to her successor, Anna Vitalyevna Botneva.
Mueller also indicted the news agency's chief accountant, Elena Alekseevna Khusyaynova, who allegedly worked on "Project Lakhta," purportedly a Russian interference operation that used fake user accounts to spread misinformation among citizens of Russia, Ukraine, the European Union and the United States.
The Federal Agency of News says Khusyaynova's duties are akin to a bookkeeper, that she is not an officer of the company and has no control over content and that she has denied any involvement with the alleged misinformation campaign.
The news outlet claims Facebook falsely accused it of violating its terms of service as a pretext to silence views with which it disagrees.
"Facebook, while claiming to protect the public from 'fake news'  is actually engaging in censorship and denying [Federal Agency of News] subscribers of access to a legitimate news organization," the agency states in its complaint.
Both lawsuits accuse Facebook of violating the users' First Amendment rights, breaching its contract with users, and acting in bad faith.
Ebeid and the Federal Agency of News seek damages and injunctions ordering Facebook to restore or stop restricting their accounts.
Ebeid is represented by Michael Khouri of Laguna Hills, California.
The Federal Agency of News is represented by Christopher Sullivan of Diamond McCarthy in San Francisco.
Facebook did not immediately respond to an emailed request for comment Tuesday afternoon.
Follow @NicholasIovino
Subscribe to Closing Arguments
Sign up for new weekly newsletter Closing Arguments to get the latest about ongoing trials, major litigation and hot cases and rulings in courthouses around the U.S. and the world.