SAN FRANCISCO (CN) - California's voter-backed reform that downgraded certain crimes to misdemeanors four years ago has helped shrink the disparity in the criminal-justice system between blacks and whites in San Francisco, according to a new study.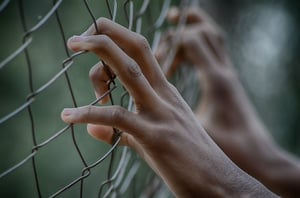 Proposition 47, approved by California voters in 2014, reduced certain drug-possession felonies to misdemeanors and raised the threshold for felony theft and check forging from $450 to $950.
Since the reforms took effect, the gap in sentence lengths between black and white citizens dropped by half in San Francisco, and the percentage of felony drug arrests for black defendants fell from 23 percent to 9 percent, according to a study commissioned by the San Francisco District Attorney's Office and released Thursday.
"This report shows that there is much more work to be done, but that Proposition 47 has already played an instrumental role in narrowing racial disparities in San Francisco's criminal justice system," San Francisco District Attorney George Gascon said in a statement Thursday.
The statewide reforms adopted in 2014 were a stark departure from the tough-on-crime policies of the early 1990s that criminal justice reform advocates blame for a national epidemic of mass incarceration that disproportionally jails black men.
In 2010, black residents made up 6 percent of San Francisco's population but accounted for 41 percent of arrests, 43 percent of people booked in jail, and 38 percent of criminal cases filed in the city between 2008 to 2011, according to the review.
The grant-funded study – conducted by professors Steven Raphael of the University of California Berkeley and John MacDonald of the University of Pennsylvania – also found the percentage of African-Americans booked in jail dropped from 43 percent of all bookings to 38 percent after Proposition 47 reforms took effect.
Additionally, the average number of days suspects were held in pre-trial detention dropped from 17.4 days to 12 days for white suspects and from 33.5 days to 18 days for black suspects, according to the study.
Authors of the study found racial disparities in sentencing were largely driven by variables that include whether a defendant has a pending case, prior felony convictions, or has previously served time in prison.
"Relative to white defendants, black defendants are more likely to have been arrested for a felony, are more likely to have an open case at the time of arrest, and have more extensive criminal history records at the time of arrest (more felony convictions and prior incarceration sentences)," the authors wrote. "All of these differences in case characteristics by race and ethnicity tend to increase a defendant's chance of a more punitive disposition." (Parentheses in original.)
Nationally, African-Americans make up 13.3 percent of the U.S. population but account for 38 percent of those incarcerated in state prisons, according to U.S. Census and Department of Justice data.
African-Americans were incarcerated in state prisons at more than five times the rate of whites, according to a 2016 study by The Sentencing Project, a nonprofit advocacy group.
While the U.S. incarcerates more people per capita than any other nation, four states - New Jersey, New York, Rhode Island, and California - reduced their prison populations by more than 20 percent between 1999 and 2014, according to another study by The Sentencing Project.
As crimes rates have fallen across the country in recent years, the nation's prison population has slightly declined as well. State and federal correctional authorities held an estimated 1.5 million prisoners in 2016, a reduction of 110,000 since 2009, according to Department of Justice data.
Bipartisan efforts to reform the criminal justice system on a national level have also gained traction in recent years.
In October 2017, U.S. Senate Judiciary Committee Chairman Chuck Grassley, R-Iowa, joined a bipartisan group of senators in sponsoring the Sentencing Reform and Corrections Act, which would reduce prison sentences for nonviolent drug offenders.
Also in 2017, an unlikely pair of senators – Kamala Harris, D-Calif., and Rand Paul, R-Ky. – teamed up to sponsor a bill that would set aside $10 million in federal funds to encourage states to end their cash bail systems and reduce the number of defendants awaiting trial behind bars.
Last week, a federal judge denied summary judgment to both California bail agents and a proposed class of San Francisco arrestees in a suit challenging the money bail system as unconstitutional.
The study commissioned by the San Francisco District Attorney's Office found the cash bail system can have a major impact on whether a defendant will serve time in jail. That's because those lacking financial resources are more likely to stay locked up in pre-trial detention and strike a deal to plead guilty to a crime to get out of jail.
That prior conviction will increase the likelihood of pre-trail detention, convictions and longer sentences in the future, according to the study.
"While we do not address the cumulative effects of these disparities, it is possible to think through how small differences in the conditions of one's case can carry over into…future cases and lead to larger disparities over time that may systematically vary by race," the authors concluded in their study.
Follow @NicholasIovino
Subscribe to Closing Arguments
Sign up for new weekly newsletter Closing Arguments to get the latest about ongoing trials, major litigation and hot cases and rulings in courthouses around the U.S. and the world.