(CN) — California received so much snow this winter it could be the biggest snow year on record since 1950, according to the results of the most crucial snow survey of the water year. 
Monday's survey measures the water content in the snowpack at the Phillips Station snow course, one of more than 260 courses across the Sierra Nevada measured every winter and spring to help determine the amount of water that will melt and run off into state reservoirs during warm months. April's survey also marks the informal end of the wet season.
"This is the deepest snowpack I've ever measured here," Department of Water Resources Water Supply Forecasting Unit manager Sean de Guzman told a crowd gathered for the survey.
De Guzman measured a snow water content of 54 inches, or 221% of the April 1 average. The statewide augmented sensory network reported snow levels are at 237% of average on Monday.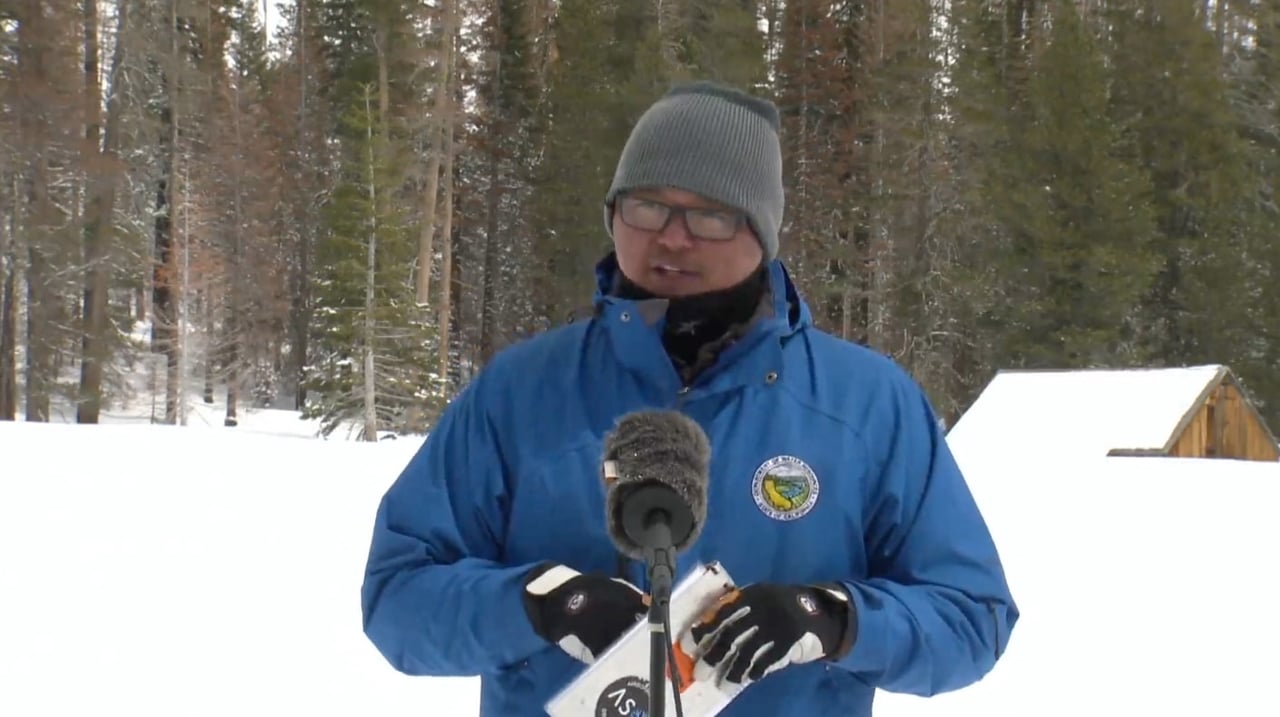 There have only been three other years when the snowpack has been greater than 200% of average — 1952, 1969 and 1983, de Guzman said, adding this year could be "the first or second biggest snow year on record dating back to 1950."
It has come at a cost — "devastating impacts across the state, " de Guzman said. A record-breaking spring snow melt could add to the woes, especially in the hard-hit Tulare Lake region and the Kern River watershed.
The department's director Karla Nemeth said Californians need to be ready for fast, cold and dangerous river flows as the record snowpack melts.
As for where this puts the state's water reserves, Interstate Resource Manager Jeanine Jones said most reservoirs are at or above average levels. However, many wells remain substantially below average levels due to several dry years and crucial interstate basins like the Klamath River Basin missed out on some of the season's biggest storms.
The department said it expects San Luis Reservoir in Merced County to end the wet season at capacity, and the State Water Project's largest reservoir Lake Oroville is at 120% of average, and currently releasing water to reduce flood risk to downstream communities as the snow melts.
Nemeth also said the state is taking advantage of wet years to rapidly move water underground "so we can survive the years that will come at us where we will have ongoing drought conditions."
"Even though we have this extraordinary snowpack, we know that the droughts are getting deeper and more frequent," Nemeth said. "That means we need to use water efficiently, no matter what our hydrologic conditions."
Asked if this winter's onslaught ended California's drought for good, she said, "Absolutely not. I think we need about half a dozen more of these. We don't get to stop and enjoy that for too long."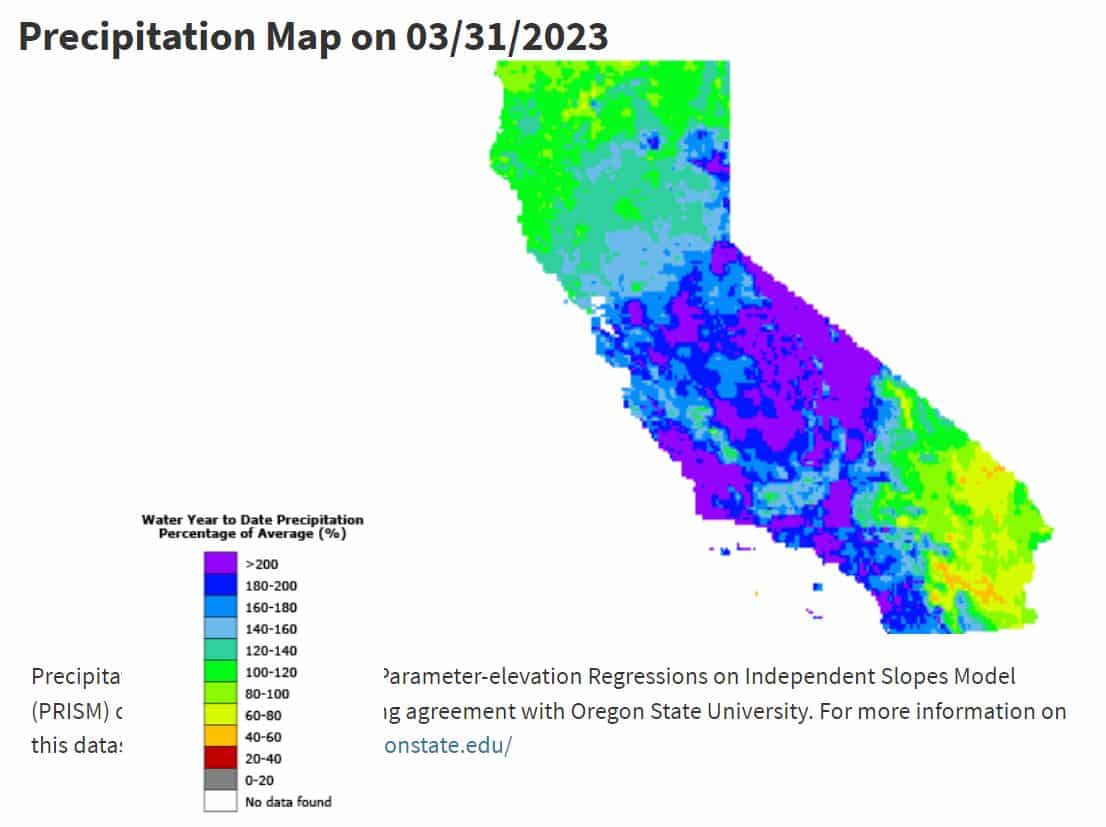 Peter Gleick, co-founder of the Pacific Institute, said on Twitter that many key California regions received far more rainfall than average, but not necessarily enough to alleviate years of drought and overpumping of groundwater.
"California groundwater also remains in severe overdraft. While some groundwater levels will rise this year, long-term trends are still down," Gleick said. "That will continue until the Sustainable Groundwater Management Act rules take full effect, rebalancing supply and demand. That is likely to require fallowing 500,000 to a million acres of farmland — about 12% of California's total."
The week opened with more snow showers in central Sierra, according to National Weather Service Reno, which could produce up to two inches of new snow. But a warming, drying trend is expected for the next week across California, with temperatures likely to rise 10 degrees or more even in the mountains.
"We're still below average for early April, but we are trending in the right direction," forecasters wrote. "By Thursday through the weekend, most of the ensembles are continuing to show that a ridge will build into the western U.S."
Another snow survey will be conducted May 1, the first May survey performed since 2020.
Follow @@nhanson_reports
Read the Top 8
Sign up for the Top 8, a roundup of the day's top stories delivered directly to your inbox Monday through Friday.