SACRAMENTO, Calif. (CN) — Lawmakers and environmental advocates pushed back against California's governor's plan to blow through red tape and meet ambitious climate change and housing goals.
Governor Gavin Newsom first sent a "trailer bill" infrastructure package to the state Legislature on May 19. The "trailer bill" process allows bypassing the usual legislative process during the budget period — making statutory changes needed to implement the budget, but taking effect immediately with a majority vote.
The state Senate's Natural Resources and Water committees met jointly Thursday to review all 10 pieces of Newsom's proposal, after lawmakers criticized proposed reforms to California's environmental review process on Wednesday.
Newsom recommends consolidating the state's list of fully protected species into the California Endangered Species Act, allowing scientists to determine if more or less must be done to protect them.
The governor also proposes a new Federal Greenhouse Gas Reduction Fund, and giving CalTrans authority to sign off on and accelerate safety and repair projects — including getting direct contracting authority for wildlife crossings projects, while permanently authorizing more power for the state's transportation secretary.
Newsom claims the Legislature moves too slowly, leaving the state open to missing development deadlines and losing federal infrastructure funding.
Senator Lola Smallwood Cuevas, a Democrat from Los Angeles, said she opposes the proposals' lack of focus on promoting equity and wants more proof on how the state will mitigate negative effects on impacted communities.
"Equity to jobs doesn't matter if those jobs are low paying jobs," agreed Senator Maria Elena Durazo, also a Los Angeles Democrat. "The Biden administration has made clear that federal infrastructure funds need to include strong, enforceable labor standards, that then make equity something that benefits all Californians."
Senator Susan Talamantes Eggman, a Democrat from Stockton, said she was disappointed at how late in the process the "rushed" proposal arrived, especially for constituents in the Delta.
"It is starting to feel like we are being jammed by design," Senator Monique Limon, a Democrat from Santa Barbara, agreed.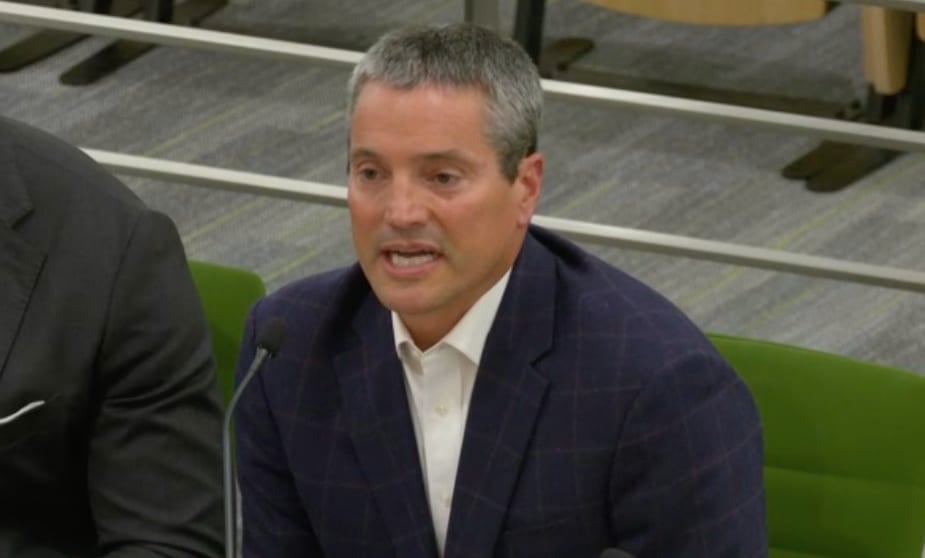 California Natural Resources Secretary Wade Crowfoot said the state intends to protect historically disadvantaged communities by speeding up development of clean energy infrastructure and new housing, after a year of gathering public opinion.
"You should hold us accountable to ensure that a disproportionate amount of money goes into those vulnerable communities," Crowfoot said.
Toks Omishakin, secretary of the California State Transportation Agency, said that if contracts are not set this year then projects using federal funding will fall behind — and could cost millions more.
"If we wait, we will risk delaying projects at least another year," Omishakin said.
Despite several legislators' criticisms, Chuck Bonham of California Department of Fish and Wildlife recommended eliminating the fully protected species statute and consolidating everything under the act. He said that the "fully protected" list was created in the 1960s with no scientific analysis, and has caused confusion since it is different from the act.
"It's not new, it's not novel, people have been debating it for 15 years or more," he said.
Many environmental groups, including the Environmental Law Foundation and Restore the Delta, spoke in rapid succession opposing the proposals.
Those supporting the proposals, however, included organizations from the state Chamber of Commerce to the Clean Air Task Force.
Kim Delfino of Defenders of Wildlife said 75 organizations have objected to the environmental "streamlining" proposals and opposed Newsom's wanting to stop the requirement to use the California Environmental Quality Act to move fully protected species from the endangered list. She said fully protected species laws prevent the taking of those species, and the act does not have enough standards for mitigating negative impacts on species.
"Many of these proposals raise more questions than the administration can answer," she said.
Neil Desai, director of field operations at the National Parks Conservation Association, demanded that the public get the list of projects that will benefit from the governor's package.
"There has been no evidence that our federal applications will be more competitive if the state silences its scientists and its public health experts, as the trailer bill could do," he said.
"The governor's CEQA plan will hide documents from the public and the courts that may reveal environmental harms," J.P. Rose, senior attorney at the Center for Biological Diversity, said. 
"It won't speed up litigation, but it will undermine public trust and accountability in decision-making processes that directly affect communities and wildlife. It's perplexing that the governor wants to undo protections for the state's most vulnerable plants and animals when we're in the midst of an extinction crisis. Stripping longstanding protections for imperiled wildlife goes completely against California's conservation goals and values."
Rachel Ehlers, deputy legislative analyst at the Legislative Analyst's Office, said that while there is widespread agreement that the state's goals face major barriers, the governor's proposals range from very narrow to overbroad.
"We have not seen the proof that you need to act immediately," she told the state.
State lawmakers have until June 15 to finalize the 2023-2024 state budget.
Follow @@nhanson_reports
Read the Top 8
Sign up for the Top 8, a roundup of the day's top stories delivered directly to your inbox Monday through Friday.