I never knew Bob Kahn all that well. I was his friend, on and off, for years, but never his closest friend. Actually, I know very little about him. When I asked his other friends for their memories, their usual response was: "Too soon," or "Give it a rest," or "Have some decency, for once."
Even in elementary school there was something odd about Bob — an indication, perhaps, of things to come. He was shy around girls, and this was exacerbated in the third grade when a girl named Christine — a classmate far larger and more aggressive than Bob — chased him home from school for half a block, swinging a large toy wooden locomotive over her head on a rope. One of Bob's friends told him that meant Christine liked him, whereupon Bob became even more wary of girls — actually afraid of them — a feeling that has not subsided to this day.
Complicating this was a series of disasters with his teeth. A slip in a bathtub drove all four of his upper front teeth up into his skull, necessitating an emergency operation — the first memory of Bob's life. A friendly tussle in the seventh grade smashed an upper front tooth again, necessitating an emergency root canal, which failed, then a second root canal, and a third — all on the same tooth. Other catastrophes followed with that tooth, which refused to die. Finally, during Bob's long-extended senescence, the root cracked, sending him howling to a dentist, who yanked it, then explained the painful process of replacing it with an implant.
"Absolutely not," Bob said.
"Of course you will," Bob's Mom told him. "You look like a bum. Women won't be attracted to you with that missing tooth. You'll scare them off."
To which Bob replied: "Good."
Of Bob's long, noncandescent career in the daily press we need not linger, as it is all in the public record. Unfortunately. Perhaps his greatest coup was the day one of his news stories in The Brownsville Herald was read aloud in Spanish on the floor of the Mexican Congress, precipitating widespread denunciations of the United States and the President of Mexico — in Mexico.
The United States was unaware of what was happening.
This was followed by a column in the daily newspaper in Matamoros, across the river from Brownsville, in which El Bravo denounced Bob as "a paid CIA agent," who "begged his Mexican paste-up crew to slam it to him every night, under the printing press."
The author of that column was named "Journalist of the Year" in Matamoros.
All of this is true.
There were still paste-up crews in those days.
Sadly, Bob slid from this glorious height into the drudgery of editing.
Was it his inexplicable — perhaps perverse — fascination with grammar, that laid him so low? Or just that he was a good speller? Beats the heck out of me. But I will always remember these few, simple, human lessons that Bob taught me, which have been so important in my life, and, I am sure, will be so forever in the life of any editor:
the possessive forms of "its" does not require an apostrophe;

an adverb ending in –ly should not be followed by a hyphen;
and of course:
Bob is gone from us now. Actually, he's not gone quite yet, but he was unavailable for comment before press time. When last seen — though not in toto — Bob was under his bed, looking for dog toys. Titus stood guard.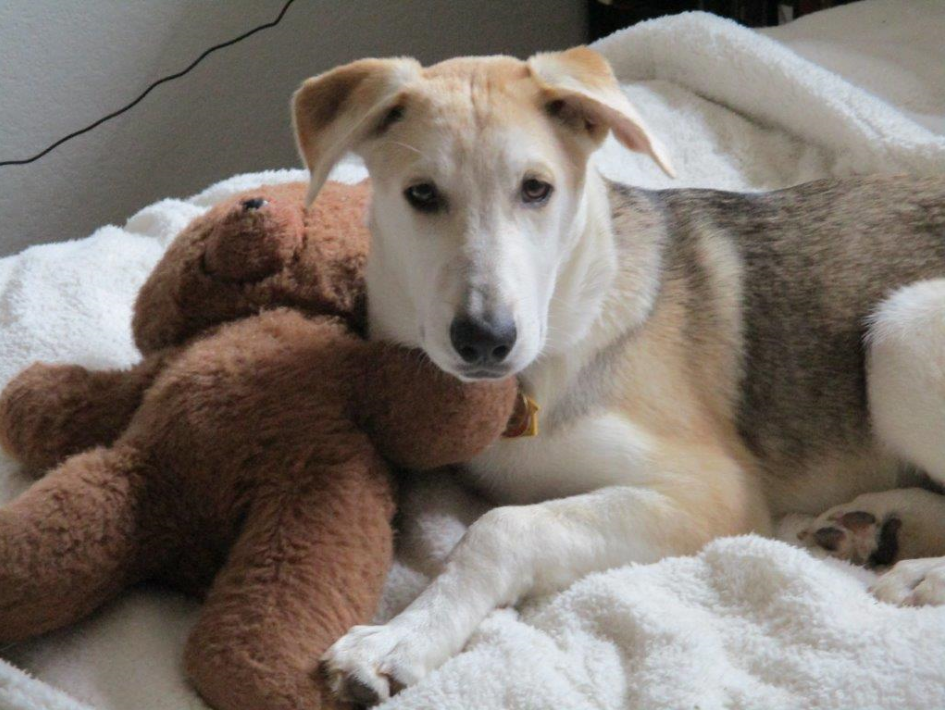 Subscribe to our columns
Want new op-eds sent directly to your inbox? Subscribe below!